👉 OFFICIAL THREAD
I thought this was an enjoyable issue to bridge the Star Wars comic run so far to the War of the Bounty Hunters event.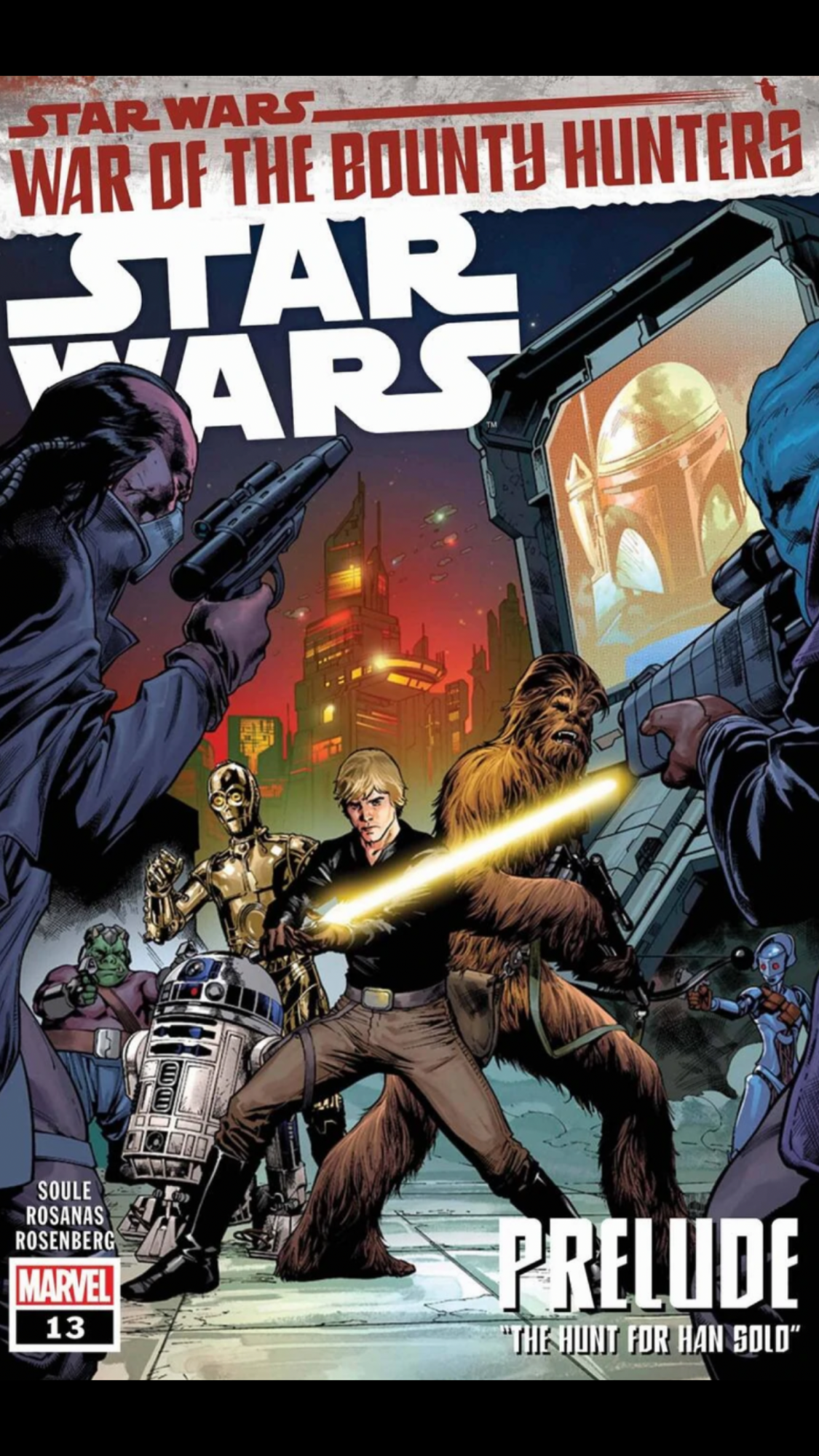 I wasn't as enthused by this issue as I was by the War of the Bounty Hunters Alpha but I think that's because we don't really learn anything new here since we know that the main characters desperately want to find Han so we're just seeing stuff we would assume happened anyway.
With that being said I did still like this issue. We got to see Luke training and how much he has progressed in his ability to use a lightsaber and the force in combat. It's been a lot of fun seeing him grow gradually through the comics that started after ANH in 2015. My only complaint with him is I still don't like the aesthetic of him using a yellow lightsaber but that's not new to this issue of the series.
I also liked the mention of Grackuss the Hutt and Luke's experience with him from the 2015 run. It's nice when the comics do call backs to other comics instead of only referencing the movies as often happen.
I'm excited to see who stole Han from Boba but I'm guessing we won't see that until the first issue of War of the Bounty Hunters next month. I wonder if they're trying to sell him to the rebels or if they are trying to play different characters against one another in some way.
What did everyone else think of this issue?