February's Wookieepedian of the Month:
Congratulations from all of us here at Wookieepedia!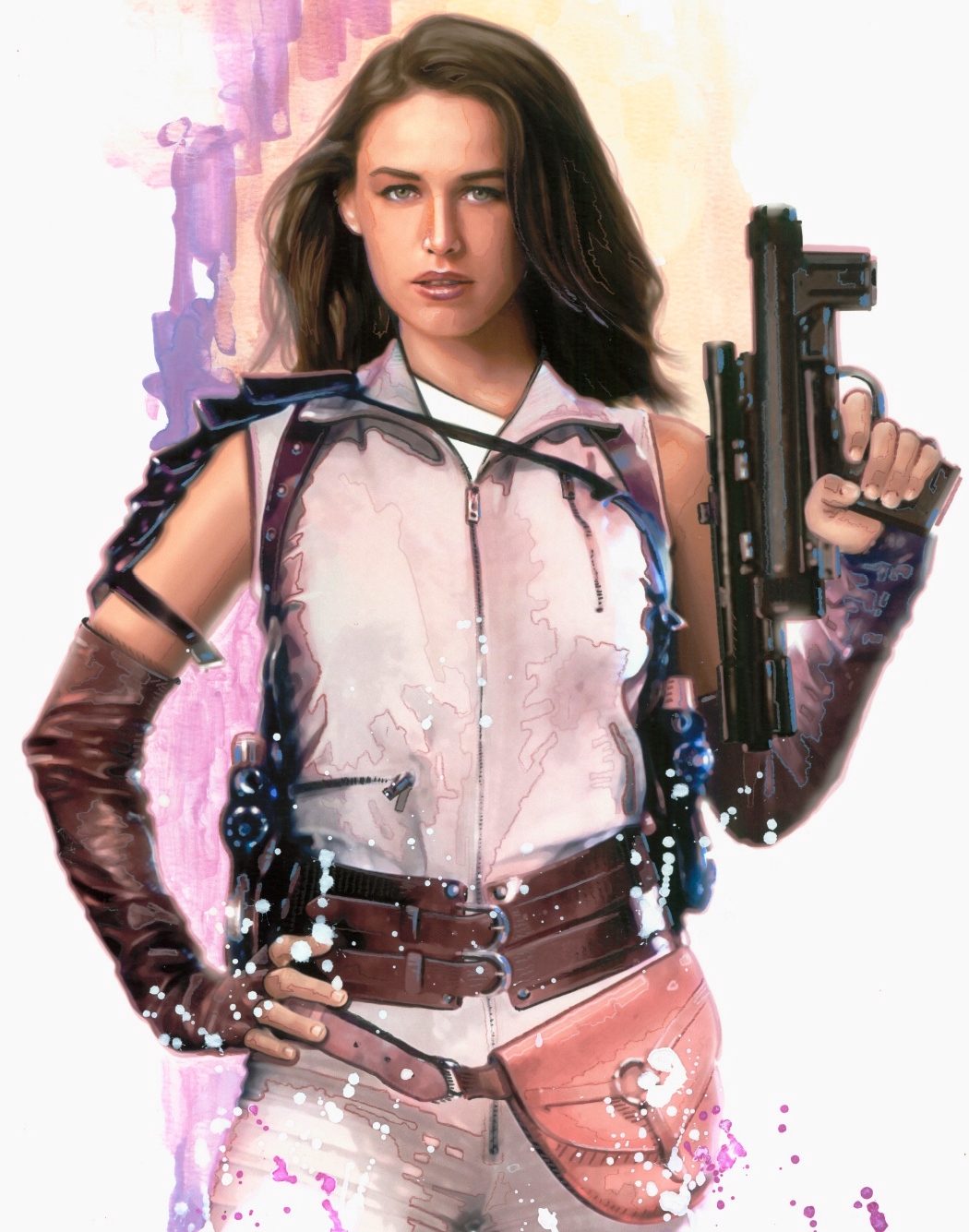 Bria Tharen was a Human female and a commander in the Alliance to Restore the Republic during the early Galactic Civil War. Born to a wealthy family on Corellia, Tharen intended to study archaeology and pursue a career as a museum curator. When she was seventeen, however, Tharen experienced the Exultation performed by a t'landa Til missionary at a religious revival. Drawn in by the Exultation's effects, Tharen sold all her jewelry and booked passage to Ylesia, where she dedicated her life to the religion's service. Tharen spent a year on Ylesia before her religion was exposed as a front for a Hutt spice/slaving operation by a young Corellian pilot named Han Solo. Solo helped Tharen to escape from Ylesia and the two fell in love. However, Tharen struggled to cope without the Exultation and decided to leave Solo to confront her addiction.
Tharen found a new purpose in life that helped her to eventually overcome her addiction. Joining the fledgling
resistance movement
on Corellia, Tharen devoted herself to fighting against the
Galactic Empire
and bringing an end to slavery. Tharen worked on several undercover assignments and helped make contact with rebels on other
worlds
. After the founding of the Alliance to Restore the Republic, Tharen was given command of
Red Hand Squadron
. She began planning a raid on Ylesia to end the slavery operation, recruiting a number of
smuggler
pilots to act as guides, including Han Solo, with the promise of a share of the Ylesian spice. Tharen and Solo briefly resumed their relationship, but when the Rebels betrayed the smugglers at the
Battle of Ylesia
, taking all of the spice, Tharen and Solo parted once more. Shortly after, Tharen led Red Hand Squadron on a
mission
to
Toprawa
to help retrieve the
plans
for the
first Death Star
. Though they were successful in transmitting the plans to a Rebel
courier ship
, her unit was surrounded by Imperial forces, and Tharen committed
suicide
rather than face capture and interrogation.
(Read more…)
Community content is available under
CC-BY-SA
unless otherwise noted.