March's Wookieepedian of the Month:
Congratulations from all of us here at Wookieepedia!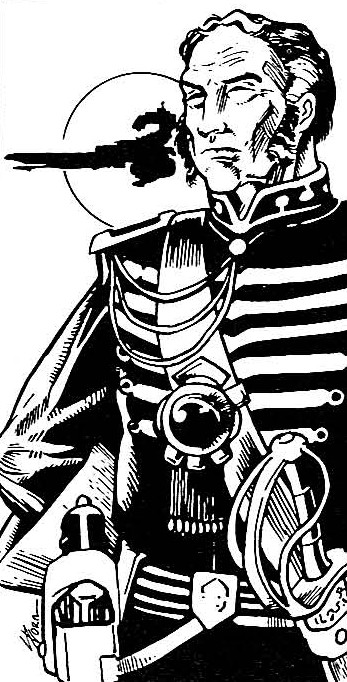 Horzao Darr was a Human male from the isolated planet of Exocron within the Kathol Outback, a largely unexplored section of the galaxy in the Outer Rim Territories. An officer in the Exocron Airfleet, he was a skilled and respected sky-sailor, and commanded the flagship, the sky-dreadnaught Maxion. In 8 ABY, Captain Darr made first contact with representatives of the New Republic when the CR90 corvette FarStar accidentally discovered the planet while searching for the rogue Imperial warlord, Moff Kentor Sarne. The ruling caste of Darr's homeworld, the Devisors, decreed that the New Republic representatives could never leave Exocron in order to maintain the safety and security of the planet. Disgusted at this turn of events, Darr rescued the stranded crew members and allied with the planet's insurgents to free the commander of the FarStar, Captain Kaiya Adrimetrum. This act of defiance would lead to the ending of the Devisors' rule, freeing the planet from their technocracy.
Darr continued to serve in the military, and by
19 ABY
had been promoted to the
rank
of
Supreme Admiral
. He was commander of the
Exocron Combined Air-Space Fleet
, the successor to the Exocron Airfleet he had served in several
years
previously, during the
attack
on Exocron by the
Rodian
Rei'Kas
and his
pirate
fleet
. The assault on the planet was repulsed with the assistance of the
Aing-Tii
, a
race
of mysterious
Force
-wielding
aliens
from the
Kathol Rift
.
(Read more…)
Community content is available under
CC-BY-SA
unless otherwise noted.