February's Wookieepedian of the Month:
Congratulations from all of us here at Wookieepedia!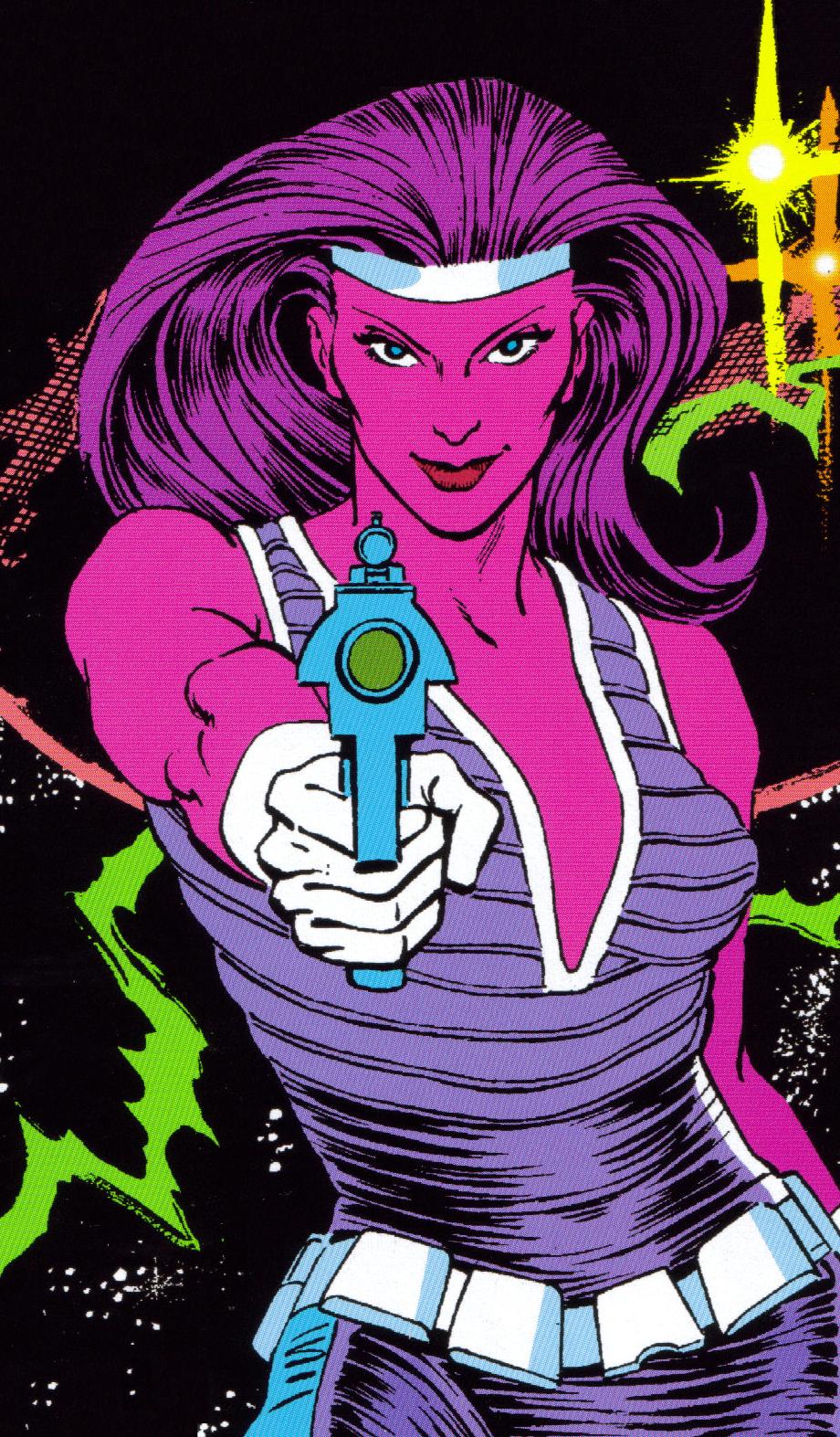 Dani was a female Zeltron adventurer and a master thief from the planet of Zeltros. She was a member of the Rik Duel gang alongside Rik Duel and Chihdo, and the trio became well known as con artists and smugglers. After encountering the Rebel Alliance on several occasions, and becoming infatuated with Rebel hero Luke Skywalker, Dani eventually joined the Alliance following the Battle of Endor and their reformation into the Alliance of Free Planets. Under the Alliance, Dani received special training from Skywalker, eventually becoming a soldier in the Alliance Military. Around the same time, Dani fell in love with the Iskalonian Kiro, and the two began a devoted relationship.
Continuing her work with the Alliance, Dani was caught up in the
Nagai–Tof War
, and on a
mission
to the planet
Kinooine
, alongside Kiro and Skywalker, she was one of the first Alliance agents to encounter the
Nagai
and their ally, the
Dark Lady
Lumiya
. After Kiro was presumed killed in action on Kinooine, Dani became filled with the desire for revenge, hoping to cause as much pain to the Nagai as they had caused her. However, she was forced to lay aside her personal feelings when the Nagai joined the Alliance to combat the larger
Tof
threat. Following the end of the war, Dani returned to Zeltros and tried to drown her misery in the joyful atmosphere of her
homeworld
.
(Read more…)
Community content is available under
CC-BY-SA
unless otherwise noted.