February's Wookieepedian of the Month:
Congratulations from all of us here at Wookieepedia!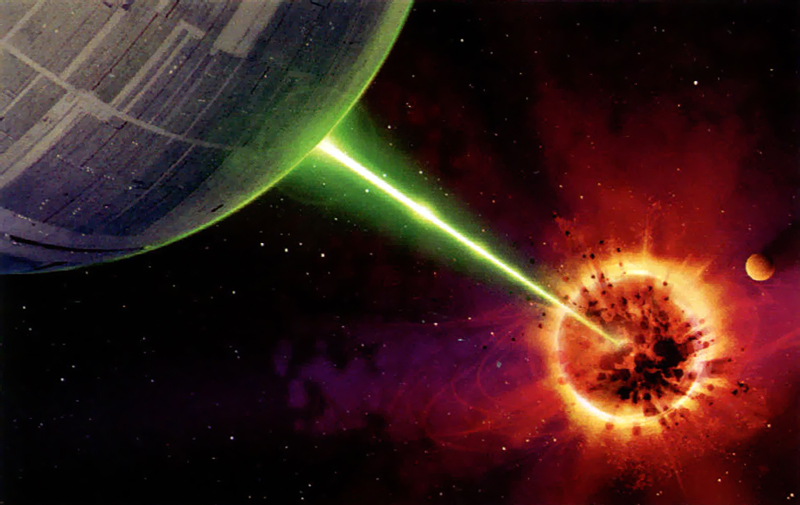 The Destruction of Despayre was a cataclysmic event that occurred in 0 BBY, following the attack on the first Death Star. The prison planet Despayre was the final construction site of the first Death Star, where assembly of the space station's superlaser took place. After discovery of the site by the Alliance to Restore the Republic, the project's leader, Grand Moff Wilhuff Tarkin, decided to move the station. The interior was near completion and the hyperdrive was functional, but the Grand Moff decided it was necessary to test the superlaser before getting under way. A proper test firing required a terrestrial world, and the penal colony was the only suitable location in sublight range. Tarkin decided without hesitation to sacrifice Despayre, and a few days before the Battle of Yavin, the planet was destroyed.
The destruction of Despayre was one of only three recorded uses of the Death Star's superlaser. The incident caused a shift in the
gravitational
configuration of the
Horuz system
, and was a major
wound in the Force
, as millions of lives were
terminated
almost instantly. The shock was felt by
Force-sensitives
, both trained and untrained.
(Read more…)
Community content is available under
CC-BY-SA
unless otherwise noted.