April's Wookieepedian of the Month:
Congratulations from all of us here at Wookieepedia!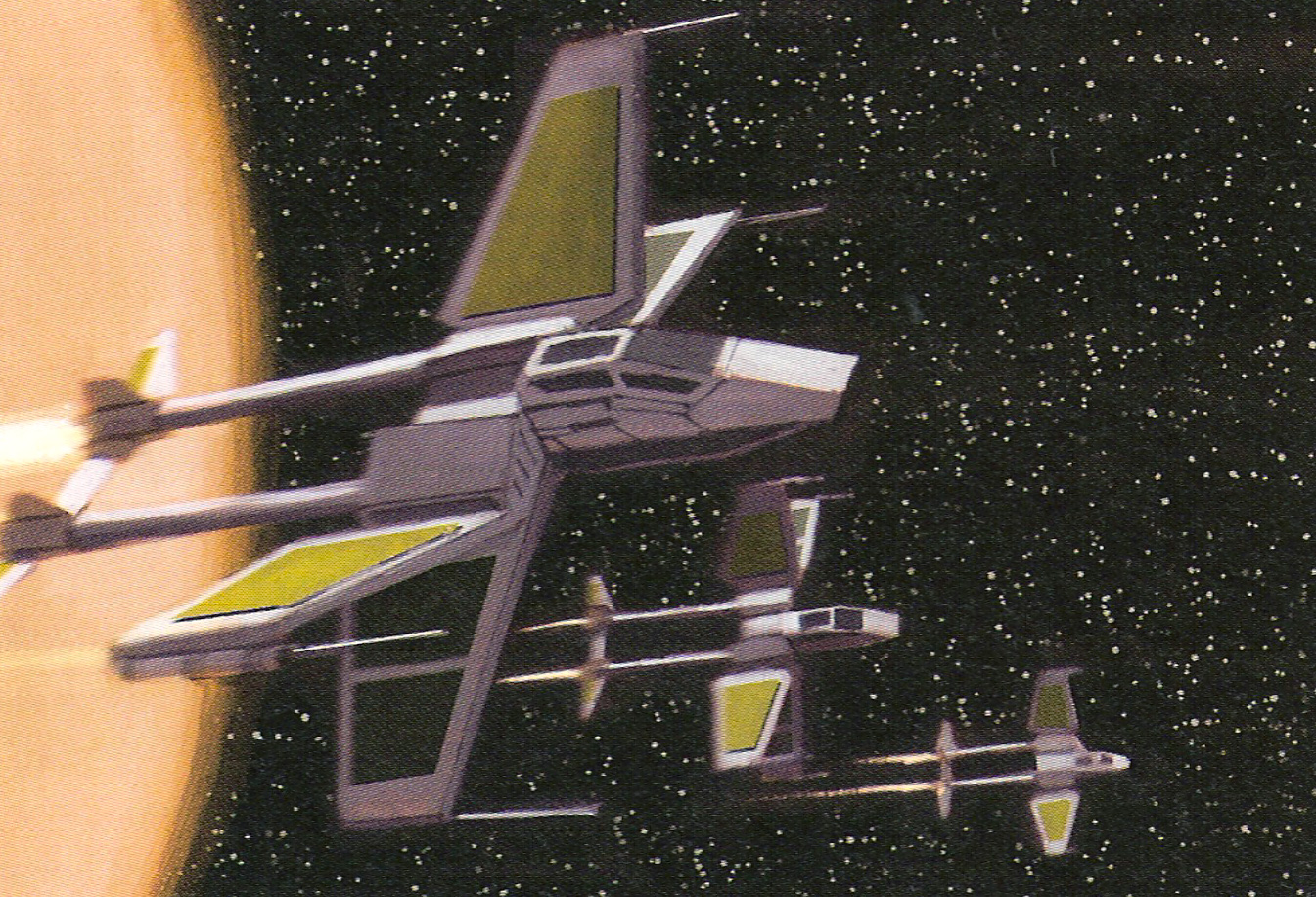 The X-83 TwinTail starfighter was a model of X-wing series starfighter used before and during Darth Krayt's rise to power in 130 ABY. Manufactured by Incom Corporation, the X-83 was a cutting-edge vessel and the primary starfighter of the New Jedi Order until that organization's destruction following the Sith-Imperial War. Krayt's Empire banned the manufacture of the X-83, claiming it was too powerful for civilian use, but Incom continued producing the fighters in secret, selling them to opponents of the Empire.
Drawing from the strengths of its lineage, the X-83 was balanced in durability and firepower, with top of the line weapons systems and strong
deflector shields
and hull. It was a particularly maneuverable fighter as well, in
atmosphere
or
vacuum
. The X-83 incorporated its
astromech droid
, an Incom standard feature, into its frame, giving the ship its own "personality" if not given routine
memory wipes
. The fighter was primarily used in front-line
combat
, where it was a match for most fighters, including the
Predator-class fighter
, on a one-to-one basis.
(Read more…)
Community content is available under
CC-BY-SA
unless otherwise noted.