February's Wookieepedian of the Month:
Congratulations from all of us here at Wookieepedia!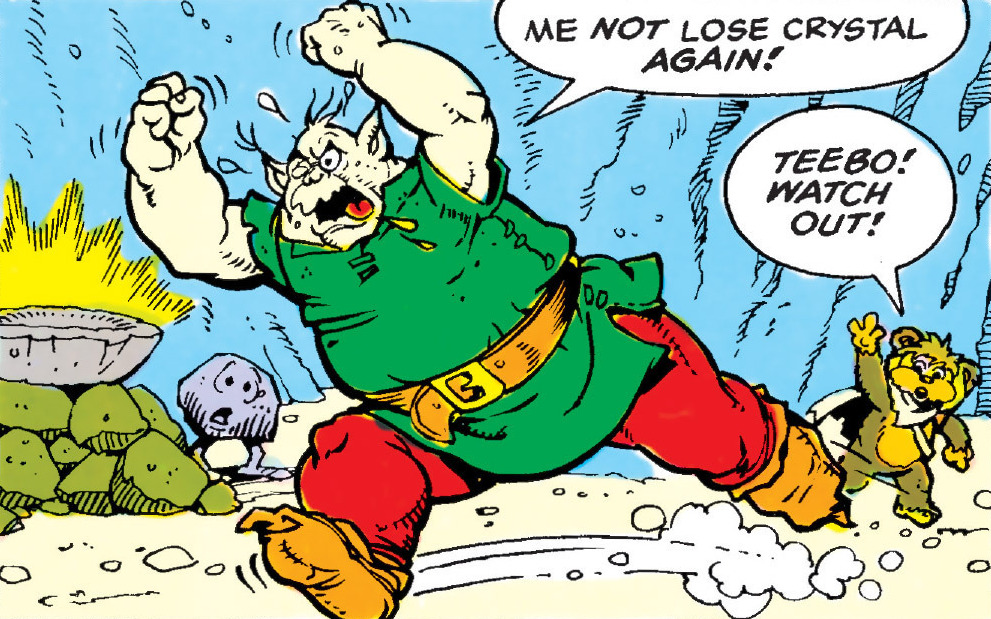 Ogres were a species of large sentient humanoids with stocky, well-muscled physiques. One specimen, named Gantu, had pale, warty skin, pointed ears, and unkempt black hair on his small head. That Ogre inhabited the land of Zandor on the Forest Moon of Endor, where he raided other sentient beings from his base in a large cave. The Ogre cut down the region's sunnydew flowers, which cast Zandor into permanent drought and angered the resident Zandor Rockers.
Gantu's raids were cut short when the
Ewok
chief
,
Chirpa
, stole the
bridge crystal
that Gantu used to create the
Rainbow Bridge
that allowed him to cross the
Gorge of Fire
and enter Ewok territory.
Years
later, the
crystal
was destroyed for good in a fight with the Ewoks
Teebo
and
Wicket W. Warrick
, cutting the Ogre off from Ewok lands indefinitely.
(Read more…)
Community content is available under
CC-BY-SA
unless otherwise noted.