February's Wookieepedian of the Month:
Congratulations from all of us here at Wookieepedia!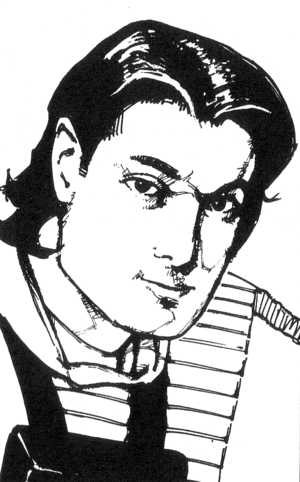 Noell Ciro
was a
Human
male
from the
planet
Dolomar
. Along with his brother,
Keleman
, he joined one of his
homeworld's
resistance groups
and assisted in the
liberation
of the planet from
Imperial
forces. Seeing a way to leave his home planet, he joined the
New Republic
military
at the same
time
as his elder sibling. Ciro underwent training as a
starfighter
pilot
and
fought
in several campaigns against Imperial forces before being assigned to the
task force
to
liberate
the planet
Kal'Shebbol
. The
capital
of the
Kathol sector
in the
Outer Rim Territories
, Kal'Shebbol was the headquarters of
Moff
Kentor Sarne
, an Imperial
warlord
who had broken away from the Empire after the
Battle of Endor
. With Kal'Shebbol liberated, Sarne fled from the planet into the depths of the Kathol
sector
. Ciro was subsequently assigned to the
FarStar
mission
, which was charged with tracking down the rogue warlord and neutralizing any threat he posed. He was transferred at the behest of his brother, who was commanding the mission, and was part of the
ship's
starfighter complement
. Shortly after the beginning of the mission, Ciro participated in the
Battle of Kolatill
, a conflict against
forces
loyal to Sarne, wherein the young pilot
lost his life
.
(Read more…)
Community content is available under
CC-BY-SA
unless otherwise noted.