March's Wookieepedian of the Month:
Congratulations from all of us here at Wookieepedia!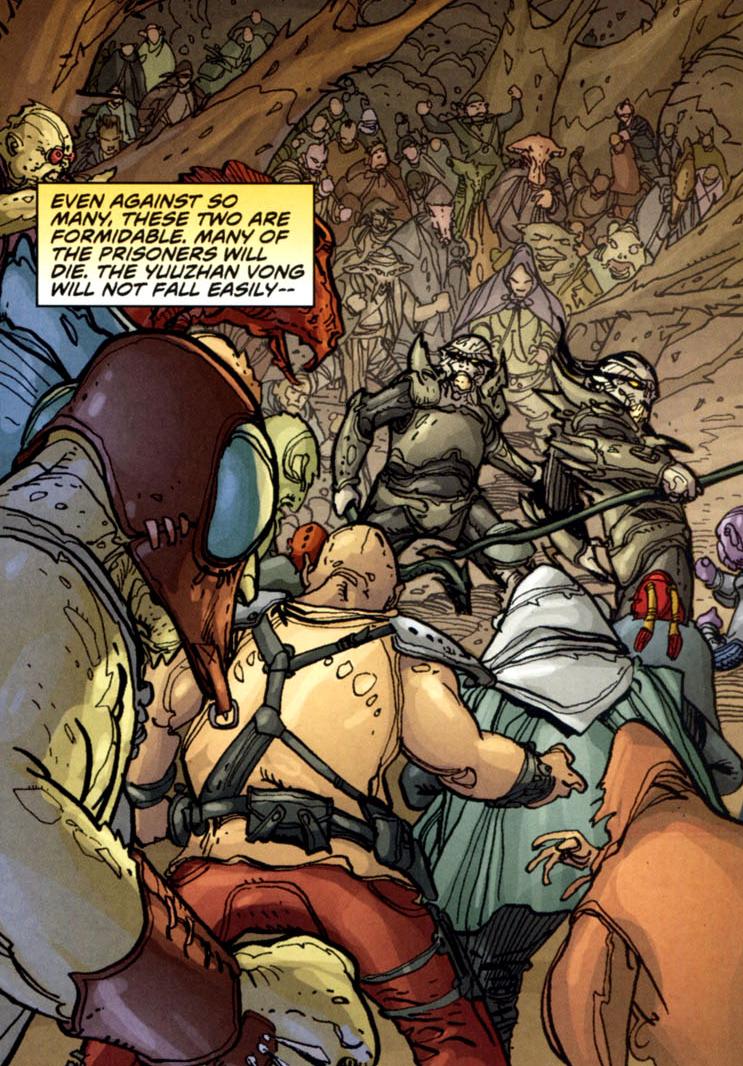 During the
first year
of the
Yuuzhan Vong War
, a
revolt
took place aboard the
Yuuzhan Vong
slaveship
Tsam P'ah
. Aboard the
vessel
were thousands of
prisoners
, taken from many
worlds
by the Yuuzhan Vong. These prisoners were to be used as
slaves
on the
conquered
planet
Artorias
. On Artorias' surface, the
Artorias resistance
had
killed
many Yuuzhan Vong guards, and replacements were required from the
Tsam P'ah
. When many of the slaveship's guards were sent to the planet's surface, the prisoners saw an opportunity to revolt. Artorian
Princess
Kaye Galfridian
and a captured warrior,
Arbeloa
, led the prisoners in their
cell
in an attack against two guards they had lured inside. Outside their cell, the prisoners continued their rebellion, freeing thousands of other captives and killing the remaining Yuuzhan Vong guards, as well as the slaveship's
commander
. With the ship now under the prisoners' control, they escaped Artorias and renamed the ship
Heart of Artorias
.
(Read more…)
Community content is available under
CC-BY-SA
unless otherwise noted.