March's Wookieepedian of the Month:
Congratulations from all of us here at Wookieepedia!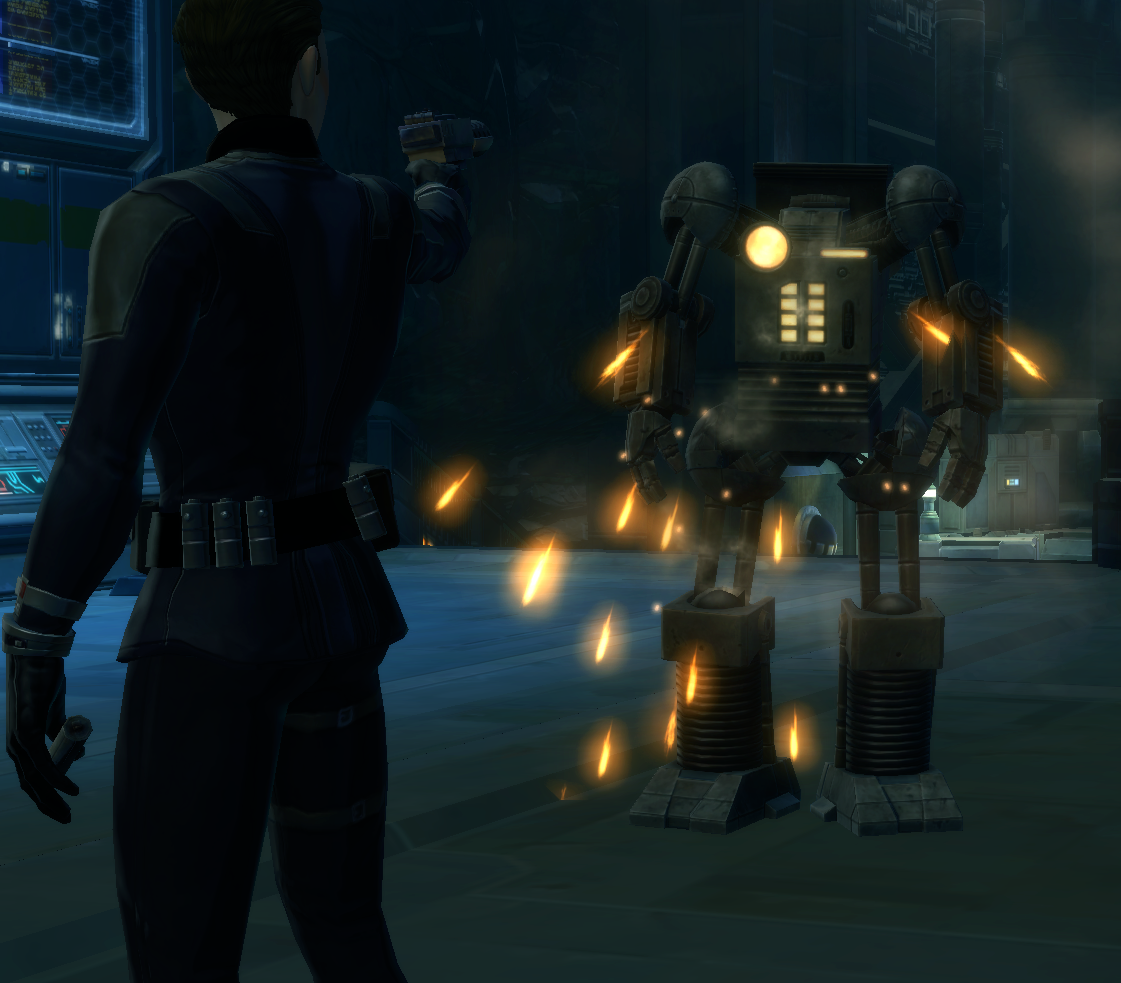 In
3643 BBY
, during the
Sith Lord
Darth Angral
's
campaign of vengeance
against the
Galactic Republic
for the
death
of
his
son,
Tarnis
, a
battle
occurred in one of the brilliant
Doctor
Nasan Godera
's
laboratories
on the
planet
Taris
. A
young Jedi Knight
attacked the
Imperial soldiers
occupying the facility in an effort to locate Godera and extract him from Taris, but an elaborate ploy by
Watcher One
of
Imperial Intelligence
allowed the
Imperial
operative
to escape with Godera while the Knight battled the remaining Imperials. While Watcher One ferried Godera away to
his base
, his operatives tried to deceive the
Jedi
into believing that Godera was dead, but Godera's
droid
assistant
RE-M0
proved otherwise. Their ruse exposed, the Imperials attacked the
Jedi Knight
, and, after the battle, Watcher One made a deal with the victorious Jedi to secure
time
to interrogate Godera for his
scientific
knowledge.
(Read more…)
Community content is available under
CC-BY-SA
unless otherwise noted.