February's Wookieepedian of the Month:
Congratulations from all of us here at Wookieepedia!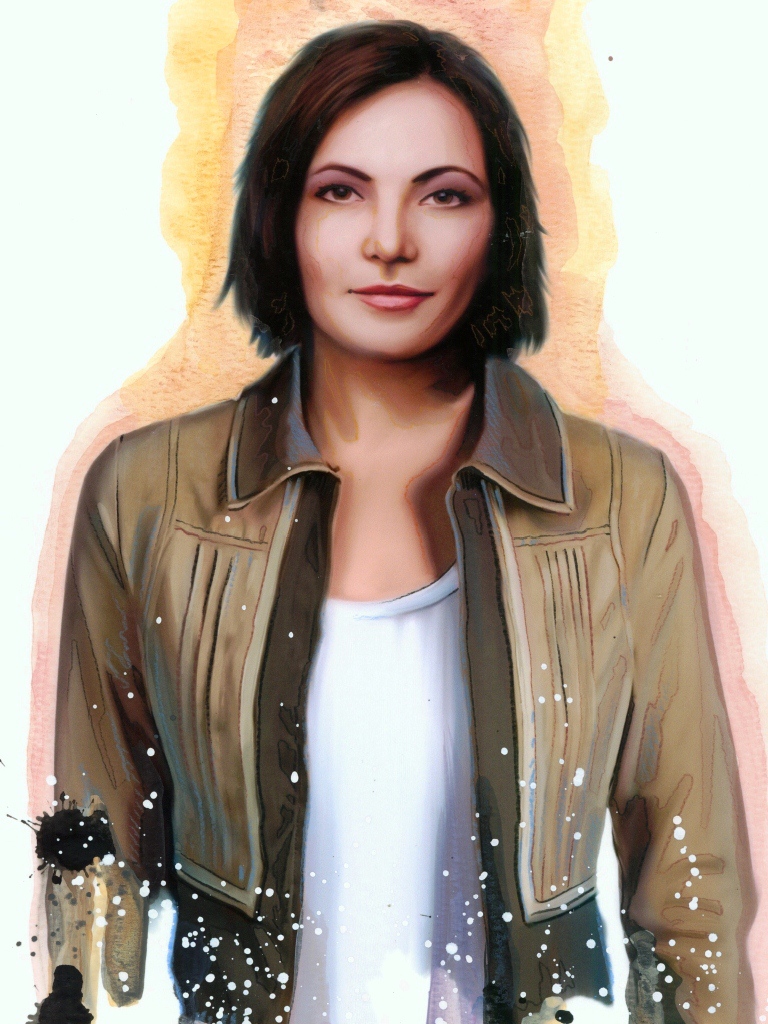 Bhindi Drayson was a Human female and daughter of New Republic Admiral Hiram Drayson. She served with Wraith Squadron as a tactics expert during the Yuuzhan Vong War, and was with the Wraiths on Borleias after the Battle of Coruscant. As part of the defense of Borleias, Drayson participated in several efforts to keep the Yuuzhan Vong at bay.
Her stay on Borleias was cut short when she and several other Wraiths were assigned to an infiltration mission to the fallen galactic capital of Coruscant, along with three Jedi. In the original mission plan, Drayson was to remain on Coruscant until the New Republic returned to take the world; her skills would be put to use aiding survivors and transmitting intelligence to the New Republic. After seeing the situation on the ground, however, Wraith Leader Garik Loran decided that leaving Drayson behind would be pointless. Following the completion of their mission with the Jedi defeating the renegade Dark Jedi Irek Ismaren, Drayson instead returned with the rest of party to Borleias, except for Wraith biologist Baljos Arnjak, who decided to remain on Coruscant. Drayson would later serve as part of the briefing team in preparation for the final stages of the Yuuzhan Vong War.
In
44 ABY
, after the Wraiths were disbanded during the
Daala
administration, Drayson was recruited by her former leader Loran to reform Wraith Squadron. She recruited and led a team of operatives tasked with investigating
Galactic Alliance
General
Stavin Thaal
, who was suspected of conspiring against the government. She and her team were able to gather evidence that implicated Thaal, but stumbled across another Wraith Squadron team. The two teams were discovered and pursued by forces loyal to Thaal. In an attempt to delay the pursuit, Drayson and another Wraith,
Huhunna
, split off and opened fire on their attackers. During the firefight, Drayson was mortally wounded. Her last orders were to not surrender to save her life and
Voort saBinring
took over the now combined units after her death.
(Read more…)
Community content is available under
CC-BY-SA
unless otherwise noted.