February's Wookieepedian of the Month:
Congratulations from all of us here at Wookieepedia!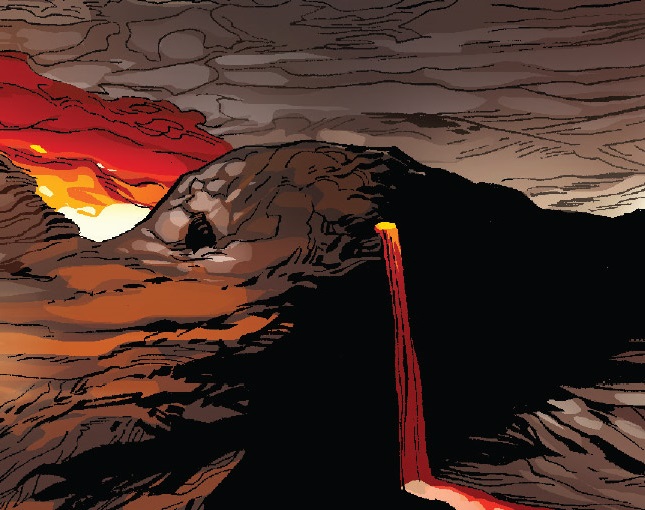 An ancient Sith cave located deep beneath the surface of the volcanic Outer Rim Territories planet Mustafar served as a locus for the dark side of the Force. Built by the ancient Sith as a Sith shrine to seek the secrets of eternal life, the cave resided in the course of one of the planet's lava rivers on the site of a former Sith temple in the Gahenn Plains, and was strong with dark side energies.
Shortly after the rise of the Galactic Empire, the newly-christened Sith Lord Darth Vader traveled to the Sith cave to use its energy to bleed a kyber crystal in the construction of his own lightsaber. Vader later decided to build a fortress over the cave that could channel the power of the dark side in order to resurrect his deceased wife, Padmé Amidala. Using designs obtained from the ancient Sith Lord Momin, whose spirit was trapped within an artifact, Vader constructed a massive obsidian castle over the cave that would serve as his personal residence.
The castle's construction caused natural disasters across the planet, prompting the
native
Mustafarians
to launch an
attack
on Vader. Although the attack failed, it gave Momin's spirit the opportunity to open a
portal
through
the Force
inside the Sith cave and summon his physical body while Vader was distracted with the Mustafarians. However, Momin's resurrection proved short-lived, as Vader killed the ancient Sith
Lord
and passed through the portal himself. Even though he was unable to save Amidala, the
visions
Vader experienced throughout his journey into the portal allowed him to accept his fate.
(Read more…)
Cite error: <ref> tags exist, but no <references/> tag was found
Community content is available under
CC-BY-SA
unless otherwise noted.