Jurassic World: Dominion Dominates Fandom Wikis - The Loop
Play Sound
The AA-9 Coruscant freighter, also known as the Botajef Freighter-Liner, was a massive freighter model used to transport large groups of people to and from Coruscant.
Characteristics
[
]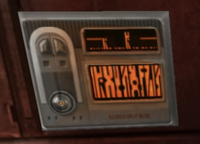 AA-9 freighters were built at the Botajef Shipyards. They employed Type Dyne-2577 sublight drives. As a result of the dislocation of populations by the Separatist Crisis, the Refugee Relief Movement converted a number of these freighters into makeshift passenger transports, with the middle deck modified to carry 30,000 people.
History
[
]
One ship, the Jendirian Valley, transported Anakin Skywalker and Padmé Amidala to Naboo after a failed assassin attempt on Amidala's life. Another one, the Star of Iskin, was destroyed in order to assassinate former Supreme Chancellor Finis Valorum, killing everyone aboard.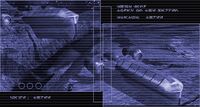 During the Clone Wars, ships of this kind were used as cargo transports for the Grand Army of the Republic and were often gathered into convoys, with added protection given by dedicated Republic warships. They were also used as troop transports by the clone army itself. The civilian version was in use at least 20 years later, during the Galactic Civil War. The Bando Gora used such craft for transportation of slaves and death sticks.
Variations
[
]
Gunship Transport
[
]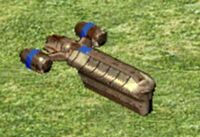 The Gunship Transport was a non-combat unit used by the Galactic Republic to ferry troops and equipment around the battlefield. The transport was capable of spatial and atmospheric flight and was unarmed.
Appearances
[
]
Sources
[
]
External links
[
]
Notes and references
[
]