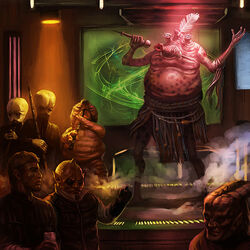 A band was a group a musicians who played their instruments in order to create music. A band often played in bars (such as Mos Eisley) to soothe their customers. Some examples of bands include the Max Rebo Band, Barefoot Band, and the Calcified Lichens.
Community content is available under
CC-BY-SA
unless otherwise noted.