Bothans were a group known for operating a spy network.[2] Bothans were known to communicate with each other in a series of growls.[3]
Bothan spies were credited with obtaining information concerning the DS-2 Death Star II Mobile Battle Station, despite sustaining heavy casualties, thereby enabling the Rebel Alliance to plan an attack on the unfinished space station.[1] The Bothans also provided the Rebel Alliance with other useful information, such as the door code for the shield generator bunker on the forest moon of Endor.[4]
Behind the scenes
[
]
"It's pretty easy to confirm: we are purposely trying not to show them to leave all possibilities for when that story gets told. The dude in Resistance is based on the EU design of a Bothan that the Animation art team used as reference for a background alien."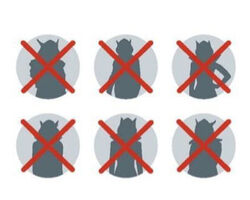 Bothans were first mentioned in the 1983 film Star Wars: Episode VI Return of the Jedi,[1] and first canonically appeared in the 2016 novel Bloodline.[3] Individuals resembling the Star Wars Legends depiction of the Bothan species[5] have appeared in various canon visual media, such as Star Wars Resistance,[6] Star Wars: War of the Bounty Hunters,[7] and Star Wars: Galaxy's Edge: The Official Black Spire Outpost Cookbook,[8] but whether these creatures are in fact Bothans has yet to be confirmed.
Appearances
[
]
Non-canon appearances
[
]
Sources
[
]
Non-canon sources
[
]
Notes and references
[
]
External links
[
]