"The navy doesn't change orders just because junior officers don't like them. When you're an admiral, we'll see what you can do."
"Very well. I strive to achieve that rank as quickly as possible."
―Ensign Eli Vanto and Lieutenant Thrawn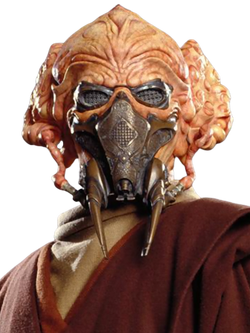 A commanding officer,[1] (shortened to CO),[2] was a military officer in charge of and given authority over a particular military unit. Military organizations such as the Gungan Grand Army[1] and the Grand Army of the Republic utilized commanding officers amongst its ranks.[3]
As commanding officers would reasonably appear every time a military unit appears, this list only includes specific mentions of commanding officer.
Community content is available under
CC-BY-SA
unless otherwise noted.