"Operative, I have apportioned some experimental Dark Troopers to Tatooine for evaluation. I have dispatched them to you for this operation. Do not fail the Empire."
―Kosh
Dark Troopers were experimental stormtrooper units[1] conceived as part of the Dark trooper program, however the program was deemed a failure which resulted in the Joint Chiefs becoming disenchanted with battle droids.[2] However they still approved security droids and would allow the use of Dark Troopers after the Battle of Yavin. The only known completed dark trooper model is the Phase II dark trooper.[1]
Behind the scenes
Edit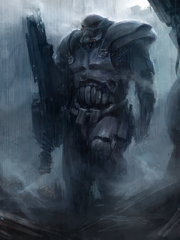 Dark Troopers were first introduced in the Star Wars Legends continuity in the video game Star Wars: Dark Forces. The canon version seen in Star Wars: Commander, resembles the purge trooper seen in Star Wars: The Force Unleashed.
The DT-series sentry droid was based on the dark trooper designs.[3]
Appearances
Edit
Notes and references
Edit
Community content is available under
CC-BY-SA
unless otherwise noted.