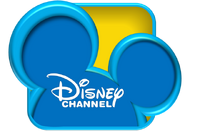 Disney Channel (launched on April 18, 1983) is the flagship property of Disney Channels Worldwide, a subsidiary of the Disney-ABC Television Group, which is itself an arm of The Walt Disney Company. Disney Channel airs television series and made-for-TV movies aimed at a primary demographic of pre-teens and teenagers ages 9 to 14.
The TV movies Caravan of Courage: An Ewok Adventure and Ewoks: The Battle for Endor (both of which originally aired on the Disney-owned ABC) aired on the Disney Channel in the 1990s.[1][2] Disney Channel, along with Disney XD, aired Phineas and Ferb: Star Wars, a non-canon Star Wars–themed crossover special, on July 26, 2014.[3] On October 3, 2014, Disney Channel broadcast the premiere movie of Star Wars Rebels, Spark of Rebellion.[4] The show then moved to sister channel Disney XD for its regular run.[5] Regular episodes began reruns on Disney Channel on November 7, 2014.[6]
Community content is available under
CC-BY-SA
unless otherwise noted.