"That cruiser comes equipped with dozens of these—drones? They're automated but can adapt—"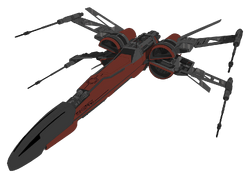 A drone was an unmanned craft that could be remotely piloted. Bot-drones were an experimental type of drone developed for the Galactic Empire, but abandoned due to unstable technology.[1] Drones could also be droid-automated, such as the drones that came equipped aboard Moraysian cruisers.[2] The First Order trained its TIE fighter pilots using drones designed after X-wings.[3]
Community content is available under
CC-BY-SA
unless otherwise noted.