Cobra Kai Season 4 - The Loop
Play Sound
The E-Wing Expansion Pack is a supplement to the Star Wars: X-Wing Miniatures Game from Fantasy Flight Games. The expansion features a detailed miniature of the E-wing escort starfighter. It was released on June 26, 2014 as part of the game's fourth wave of expansions.
Publisher's summary
[
]
When it was designed, the E-wing was intended to match or exceed the performance of the X-wing in every respect, and the E-Wing Expansion Pack for X-Wing introduces a starfighter that combines the best of the X-wing's firepower and durability with the A-wing's speed and maneuverability.
Furthermore, the E-wing's advanced technology is reflected in the fact that it can equip both system and astromech upgrades alongside a complement of torpedoes. The partnership of these upgrades permit some interesting, new combinations, and the E-wing may open some wildly creative squad builds.
For example, by partnering R7-T1 with Advanced Sensors on a ship piloted by someone like Etahn A'baht, who is capable of using Push the Limit, you could perform three actions before you reveal your maneuver. And if that maneuver is green, Etahn A'baht would even end his Activation phase without a stress token!
Contents
[
]
The E-Wing Expansion Pack contains one miniature, plus a maneuver dial and action tokens, as well as pilot and upgrade cards.
Ship components
[
]
E-Wing miniature
Plastic base
Plastic peg (2)
Ship token (2)
Maneuver dial
Critical Hit token
Focus token
Evade token
Shield token (3)
ID token (#39-40) (6)
Target Lock Token (O,P) (2)
Stress token (2)
Cards
[
]
Pilot cards
[
]
Upgrade cards
[
]
Outmaneuver
Advanced Sensors
R7-T1 (unique)
Reference cards
[
]
Notes and references
[
]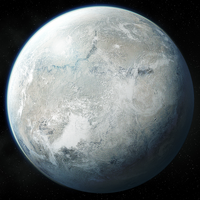 External links
[
]