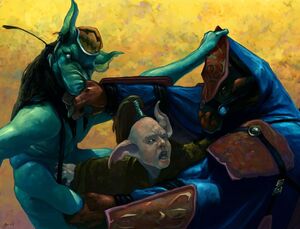 Essentially, this is a message board for coordinating and discussing administrative tasks on Wookieepedia. Although its target audience is administrators, any user is welcome to leave a message or join the discussion here. If you have a question to ask of the administrators, or a sysop-only task that you need done, please post it here. Note: this page is not to be used for obvious vandalism, please report that at Wookieepedia:Vandalism in progress.
Possible uses of this page
Reporting 3RR violations
Dispute resolution
Reporting admin abuse/user harassment
Reporting blocked users evading blocks
Reporting suspected sockpuppets
Requesting a bot flag
Bugs should generally be reported in the Senate Hall or directly to Fandom.
---
View recent changes for the administrators' noticeboard