Jurassic World: Dominion Dominates Fandom Wikis - The Loop
Play Sound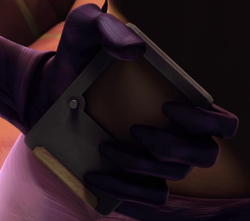 "I seek knowledge. Bring me holodiscs, and I will trade with you."
Hologram discs,[2] also known simply as holodiscs,[1] or holodisks,[3] were a type of storage device onto which holograms could be recorded. During the Clone Wars, Senator Padmé Amidala went on a mission to Cato Neimoidia where she downloaded the tactical coordinates of a new Separatist droid foundry that was being bankrolled by the InterGalactic Banking Clan onto a hologram disc, proving that Senator Rush Clovis, representative of the Banking Clan in the Galactic Senate, was conspiring with the Separatists.[2]
By the time of the late Galactic Civil War, holodiscs were the preferred data storage system in the Anoat sector, and they could be used as a type of currency.[1] The sector's Data Seekers would trade secrets recorded on such discs.[4]
Behind the scenes
[
]
Hologram discs were first mentioned in Han Solo at Stars' End, a 1979 Star Wars Legends novel written by Brian Daley as the first entry in the The Han Solo Adventures trilogy.[5] They became canon when one appeared in "Senate Spy," the fourth episode of the canon animated series Star Wars: The Clone Wars' second season.[2]
Appearances
[
]
Sources
[
]
Notes and references
[
]