Jurassic World: Dominion Dominates Fandom Wikis - The Loop
Play Sound
The IG-2000 Expansion Pack is a supplement to the Star Wars: X-Wing Miniatures Game from Fantasy Flight Games. The expansion features a detailed miniature of the IG-2000, the personal starship of bounty hunter IG-88. It was released on February 26, 2015 as part of the game's sixth wave of expansions.
Publisher's summary
[
]
A heavily modified Aggressor assault fighter, IG-2000 was the signature vessel of one of the galaxy's deadliest bounty hunters, the Assassin Droid IG-88. In X-Wing™, the IG-2000 is a powerful, large-base starfighter capable of performing the demanding Segnor's Loop maneuver.
The IG-2000 Expansion Pack brings this ship to your table with one carefully detailed and pre-painted IG-2000 miniature, four ship cards, twelve upgrades, a maneuver dial, and all the tokens you need to hunt down your prey and obliterate it.
Contents
[
]
The IG-2000 Expansion Pack contains one miniature, plus a maneuver dial and action tokens, as well as pilot and upgrade cards.
Ship components
[
]
IG-2000 miniature
Plastic base
Plastic peg (2)
Ship token (2)
Maneuver dial
Critical Hit token
Focus token
Evade token
Shield token (4)
Target Lock Token (II,JJ)
Stress token
Ion token (2)
Proximity Mine token
Seismic Charge token
Cards
[
]
Pilot cards
[
]
Upgrade cards
[
]
Autoblaster
"Mangler" Cannon
Proximity Mines
Seismic Charges
Accuracy Corrector
Dead Man's Switch (2)
Feedback Array (2)
"Hot Shot" Blaster
Inertial Dampeners
IG-2000
Reference cards
[
]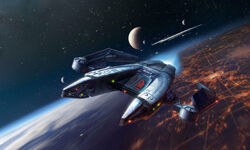 "Segnor's Loop"
"Bomb Tokens"
Notes and references
[
]
External links
[
]