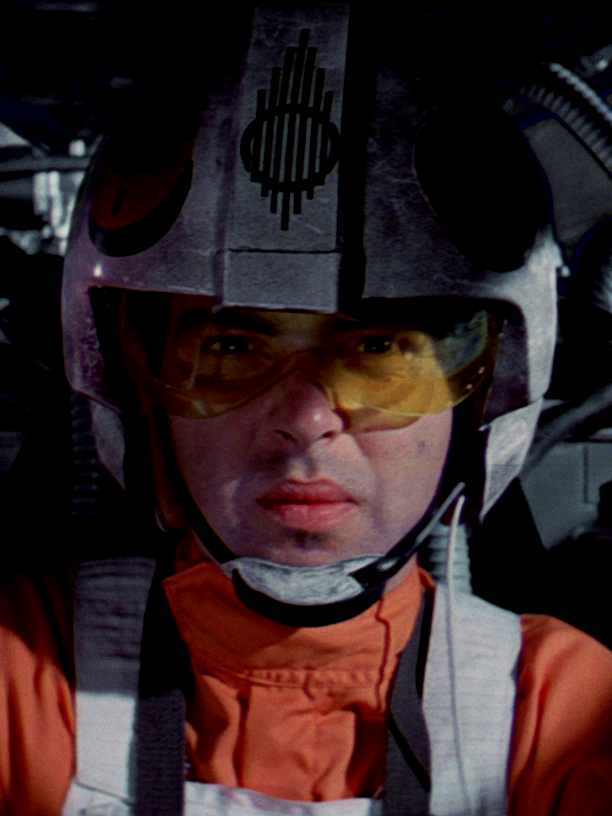 Jeremy A. Sinden (1950–1996) was the actor who played Dex Tiree in Star Wars: Episode IV A New Hope.
Biography
Sinden was born on June 14, 1950 in London, the son of actor Sir Donald Sinden (of Mogambo fame) and wife Diana Mahoney. He had a younger brother, actor Marc Sinden (born in 1954).
Sinden began his career in the seventies, acting as a guest star in TV series, and later for full seasons like his role in Crossroads, and performing in theater. He also met and married Delia Lindsay in 1977, and had two daughters, Kezia and Harriet.
In 1977, Sinden acted in Star Wars: Episode IV A New Hope, as one of the Gold Squadron pilots. Although his character was quick to die in the attack, his name got the attention of some Expanded Universe authors, who created a second Tiree, an intelligence agent and enemy of Imperial Mar Barezz. This Tiree survived the pilot.
During the late 1970s, Sinden appeared in some movies and TV series, especially as guest star, until he had a chance to return to theater in the early 1980s. He combined his appearances in theater (French Without Tears, 1983; Spin of the Wheel, 1987) in London with TV guest appearances (a recurring character in Fairly Secret Army, or Lord Peter Wimsey), mini-series (Fortunes of War, 1987; After the War, 1989) and sporadic appearances in movies (Ascendancy, 1982; Madame Soutsatzka, 1988). He did not return to the Star Wars saga for any other role.
In the 1990s, Sinden continued with his usual guest appearances, mini-series and movies, and he also had a chance to direct theater in 1992, with Bulldog Drummond representation on Nuffield Southampton, UK. He was also a prolific narrator for audio books.
Sinden died of lung cancer in London on May 29, 1996, his wife and daughters surviving him.
Sources
External links