The Kihraxz Fighter Expansion Pack is a supplement to the Star Wars: X-Wing Miniatures Game from Fantasy Flight Games. The expansion features a detailed miniature of the Kihraxz assault fighter. It was released on September 2, 2015 as part of the game's seventh wave of expansions.
Publisher's summary
Edit
Modeled after Incom's popular X-wing starfighter, the versatile Kihraxz was developed specifically for the Black Sun crime syndicate, whose highly paid ace pilots demanded a nimble, powerful ship to match their skills. It arrives to X-Wing™ as a well-rounded, small-base, Scum and Villainy starship with three attack, two agility, four hull, and one shield. You gain one of these miniature starfighters in the Kihraxz Fighter Expansion Pack, carefully pre-painted and sculpted at the game's standard 1/270 scale. Additionally, the Kihraxz Fighter Expansion Pack comes with four ship cards, five upgrades, a maneuver dial, and all the tokens you need to fly this fighter into any battle in which the galaxy's Scum have a vested interest.
The Kihraxz Fighter Expansion Pack contains one miniature, plus a maneuver dial and action tokens, as well as pilot and upgrade cards.
Ship components
Edit
Kihraxz assault fighter miniature
Plastic base
Plastic peg (2)
Ship token (2)
Maneuver dial
Critical Hit token
Focus token (2)
Evade token
Shield token (2)
ID token (#41-42) (6)
Target Lock Token (Y,Z)
Stress token
Pilot cards
Edit
Upgrade cards
Edit
1 Crack Shot
1 Lightning Reflexes
1 Predator
1 Homing Missiles
1 Glitterstim
Notes and references
Edit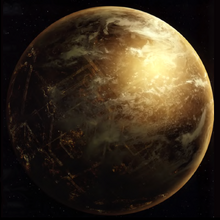 External links
Edit
Community content is available under
CC-BY-SA
unless otherwise noted.