The Kihraxz Fighter Expansion Pack is a supplement to the Star Wars: X-Wing Miniatures Game from Fantasy Flight Games. The expansion features a detailed miniature of the Kihraxz assault fighter. It was released on September 2, 2015 as part of the game's seventh wave of expansions.
Publisher's summary
[
]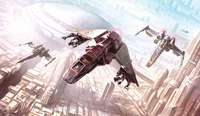 Modeled after Incom's popular X-wing starfighter, the versatile Kihraxz was developed specifically for the Black Sun crime syndicate, whose highly paid ace pilots demanded a nimble, powerful ship to match their skills. It arrives to X-Wing™ as a well-rounded, small-base, Scum and Villainy starship with three attack, two agility, four hull, and one shield. You gain one of these miniature starfighters in the Kihraxz Fighter Expansion Pack, carefully pre-painted and sculpted at the game's standard 1/270 scale. Additionally, the Kihraxz Fighter Expansion Pack comes with four ship cards, five upgrades, a maneuver dial, and all the tokens you need to fly this fighter into any battle in which the galaxy's Scum have a vested interest.
Contents
[
]
The Kihraxz Fighter Expansion Pack contains one miniature, plus a maneuver dial and action tokens, as well as pilot and upgrade cards.
Ship components
[
]
Kihraxz assault fighter miniature
Plastic base
Plastic peg (2)
Ship token (2)
Maneuver dial
Critical Hit token
Focus token (2)
Evade token
Shield token (2)
ID token (#41-42) (6)
Target Lock Token (Y,Z)
Stress token
Cards
[
]
Pilot cards
[
]
Upgrade cards
[
]
1 Crack Shot
1 Lightning Reflexes
1 Predator
1 Homing Missiles
1 Glitterstim
Notes and references
[
]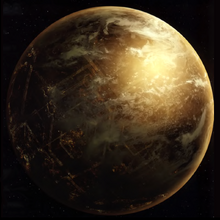 External links
[
]