November's Wookieepedian of the Month:
Congratulations from all of us here at Wookieepedia!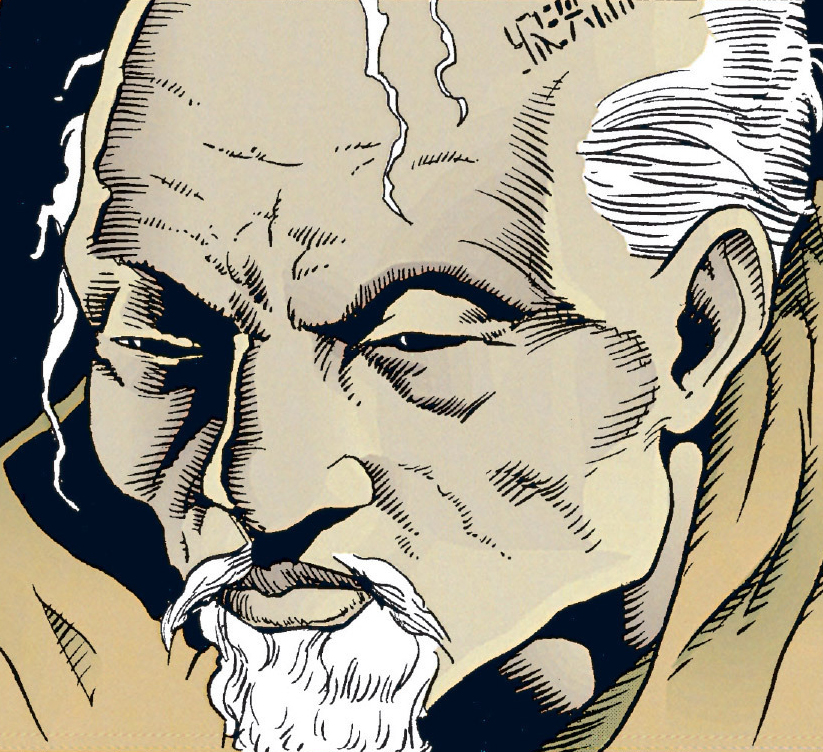 Drokko Kira
was a
Human
male
, the father of
Beast-Lord
Modon Kira
, grandfather of
Oron Kira
, and a native of the
capital
city
Iziz
on
Onderon
. Around
4050 BBY
, Kira challenged the legacy of the
Dark Lord of the Sith
Freedon Nadd
, who had crowned himself
King
of Onderon
centuries before
and taught his descendants the
dark side of the Force
. For this, Kira was banished from Iziz, sustaining an unhealing wound in the process. Kira did not speak again for fifty years but eventually joined the
Beast Riders
, a group of criminals cast out of Iziz who waged a
war
on the capital. In
4000 BBY
, Kira attended the
binding ceremony
of his grandson, Oron, and
Princess
Galia
, heiress to the Onderonian throne. The ceremony was interrupted by three
Jedi
—brothers
Ulic
and
Cay Qel-Droma
, and the
Twi'lek
Tott Doneeta
—whom Modon enlisted to fight the dark side reign in Iziz. Although Ulic Qel-Droma wanted to lead a peace mission, Drokko Kira, speaking for the first time in years, asked him if he would fight alongside the Beast Riders if the mission failed; Qel-Droma agreed. The peace talks indeed proved unsuccessful and the Beast Riders were victorious in the ensuing
showdown
in Iziz.
(Read more…)
Community content is available under
CC-BY-SA
unless otherwise noted.