Hello there!
Jedi cannot help what they are
Obi-Wan Kenobi begins 10 years after the dramatic events of Star Wars: Revenge of the Sith where Obi-Wan Kenobi faced his greatest defeat—the downfall and corruption of his best friend and Jedi apprentice, Anakin Skywalker, who turned to the dark side as evil Sith Lord Darth Vader.
The series marks the return of Ewan McGregor and Hayden Christensen in the roles of Obi-Wan Kenobi and Darth Vader. Joining the cast are Moses Ingram, Joel Edgerton, Bonnie Piesse, Kumail Nanjiani, Indira Varma, Rupert Friend, O'Shea Jackson Jr., Sung Kang, Simone Kessell, and Benny Safdie.
Obi-Wan Kenobi is now streaming exclusively on Disney+.

WookieeNews
Article Showcase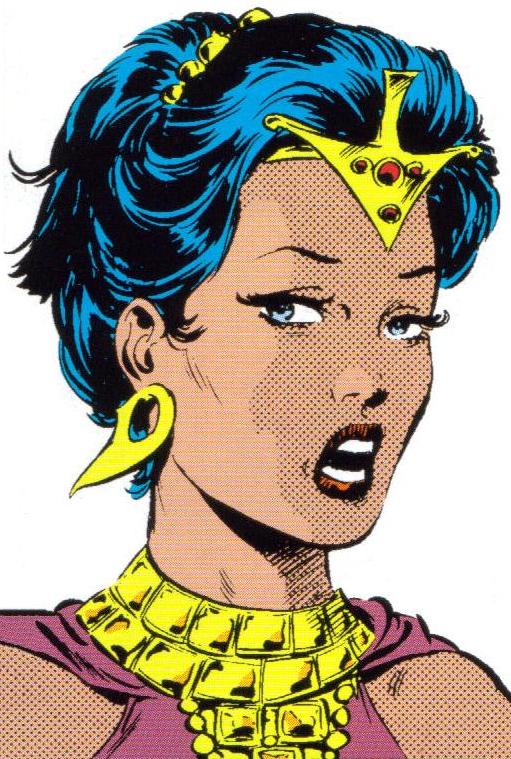 Sarna was the Queen of Drogheda during the height of the Galactic Empire. During her younger life, she had been romantically linked with Lando Calrissian. However, Calrissian had primarily pursued her intending to marry her for her money. Sarna's father caught wind of the plot, and he banished Calrissian from Drogheda and from his daughter. Although Sarna was heartbroken, she understood her father's reasoning and broke off contact with her lover.
Following the defeat of the Empire at the
Battle of Endor
, Sarna's rule was threatened by the locals, who wanted to set up a democratic government. Hoping to recruit someone who could defeat the
revolutionaries
, she contacted her former flame, lying to him that the rebels were being funded by the Empire. Calrissian came to Drogheda, but he quickly saw through the ruse. Sarna tried to keep Calrissian from escaping to inform the
Rebellion
, but he eluded her clutches, aiding
Danu
, Sarna's sister and secret agent for the revolutionaries, in overthrowing Sarna's rule. As the revolutionaries celebrated their victory, they decided to
exile
the Queen, and Calrissian was paid a fee to remove Sarna from Drogheda. The two departed the
planet
in the
Cobra
, planning to cook up a money-making scheme.
(Read more…)

Did you know…
From Wookieepedia's newest articles, expansions, and overhauls:
Welcome to Wookieepedia!
We are a Star Wars encyclopedia — created by fans, for fans. Our goal is to build the best resource about all things related to a universe a long time ago, in a galaxy far, far away.
Anyone can edit Wookieepedia! Whether you are here to start editing or to chat with fellow users, you are welcome to sign up for an account!
On this day…