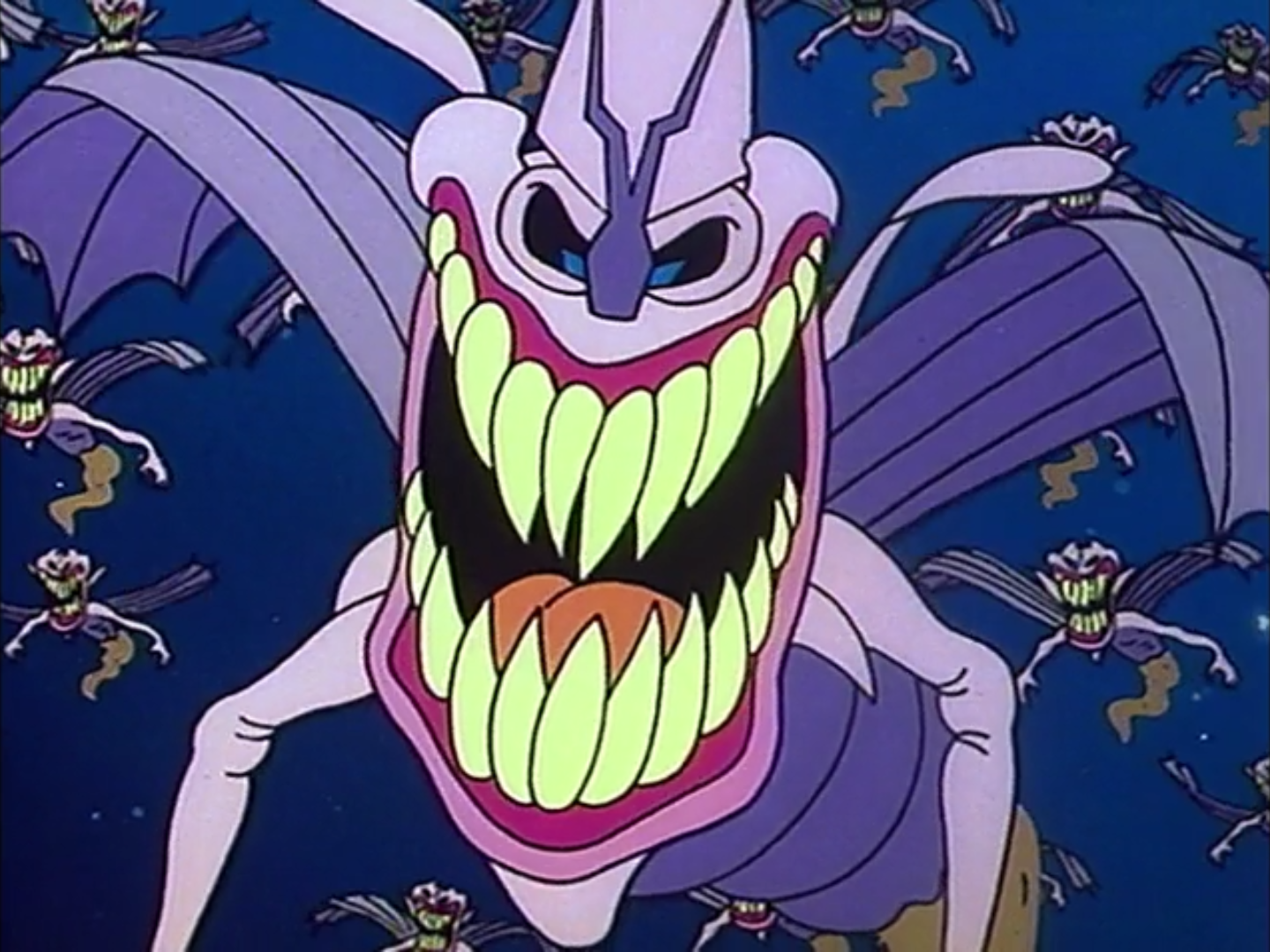 The Stranger was the name given to a Wizard of the Night Spirit by the Ewok children of Bright Tree Village on the Forest Moon of Endor. Years before 3 ABY, the Stranger fought alongside his people in a decisive battle with Ewok shamans only to see his entire race banished to the "otherworld", a devastated wasteland far from the Forest Moon. However, the creature plotted to return to the moon and exact his revenge upon the Ewoks. Sometime around 3 ABY, the Stranger succeeded in escaping the otherworld and made his way back to Endor.
After arriving, the Stranger began a
campaign
against the Ewoks, seeking to capture the
Sunstar
, a powerful stone artifact that the Ewoks had used to banish the Stranger and all the Wizards of the Night Spirit to the otherworld. After finally gaining possession of the stone, the Stranger entered the
Stone Circle
and prepared to use the Sunstar to summon his people back to Endor. With the artifact's incredible abilities, the Stranger opened a rift in
space
, letting the rest of his
species
through. However, in another showdown with the Ewoks, the Wizards of the Night Spirit were sorely defeated, and, due to the efforts of
Wicket Wystri Warrick
and
Princess
Kneesaa a Jari Kintaka
, the Stranger was forced back into banishment.
(Read more…)