March's Wookieepedian of the Month:
Congratulations from all of us here at Wookieepedia!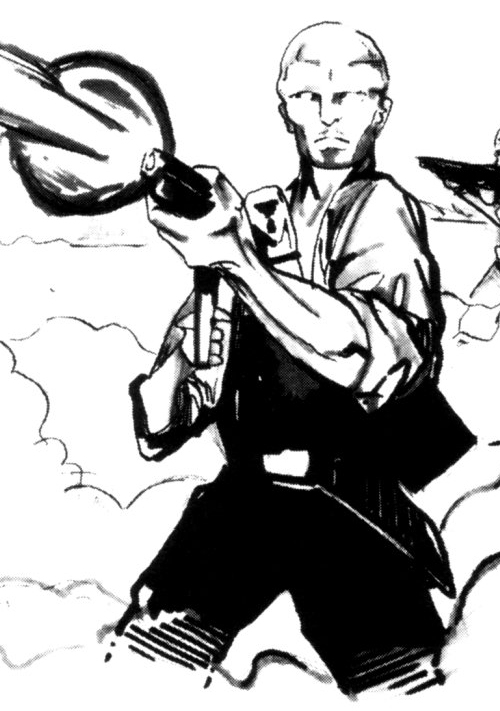 The Tren were a species of sentient humanoids with tough, hairless, blue-purple skin and simple facial features. Members of the species sought order in their society, a pursuit that sometimes impeded their judgment of right and wrong. The Tren colonized three worlds, including Nopsin.
During the
Galactic Civil War
, the Tren were initially divided over whether to support the
Galactic Empire
or the
Alliance to Restore the Republic
. As the Tren colonies swore their allegiance to the Empire one after another, a
resistance movement
sprung up to oppose the
New Order
. When Nopsin voted to join the Empire, the species had become completely integrated into the Empire. Nevertheless, the resistance continued, at least at the individual level. One such Rebel sympathizer was the Tren
Opit-Wenbruh
, who finished his commission in the
military
and joined the Rebel Alliance. He served as a member of
Scandium Team
and
Brace Team
as a heavy weapons specialist.
(Read more…)