May's Wookieepedian of the Month:
Congratulations from all of us here at Wookieepedia!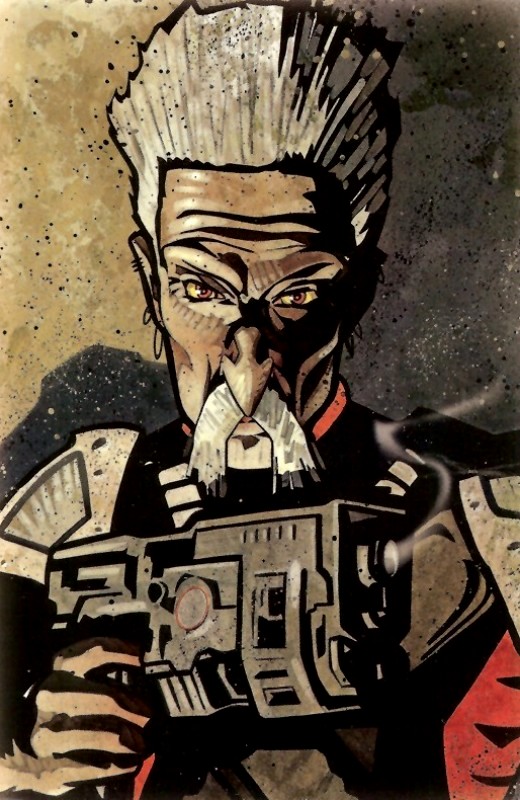 Droma was a male Ryn who had a passion for adventure and a deep concern for his family. He was adept at problem-solving, observing others, and the various sleight-of-hand techniques for which his nomadic species was notorious. Following the outbreak of the Yuuzhan Vong War in 25 ABY, he was separated from his clanmates and made the acquaintance of the famous pilot and ex-smuggler Han Solo aboard the Jubilee Wheel while it was being attacked by a Yuuzhan Vong dread weapon. The two headed to Bilbringi aboard the luxury liner Queen of Empire and became tangled up in foiling a Yuuzhan Vong plot to wipe out the Jedi. Droma saved Solo's life several times in the process, and in return, Solo vowed to help reunite Droma with his clanmates. The two embarked on a quest that saw Droma assume the temporary position of co-pilot on Solo's famous ship, the Millennium Falcon.
As the war raged on, Droma and Solo followed a trail of clues to Droma's missing clanmates, eventually ending up on Ruan, where Droma, mistaken for one of his kin, was arrested and forced into labor. After being rescued by Solo and the BFL-series droid Baffle, Droma traveled with Solo to Fondor, where, in the midst of a battle, they were able to locate and recover Droma's family, which had been traveling the galaxy as refugees. Following the recovery, Droma remained in Solo's company for a short period of time, helping him to administer refugee camps on the planet Duro. When Yuuzhan Vong agents infiltrated the camps, the planet fell to the Yuuzhan Vong, and Droma parted ways with Solo, flying a group of refugees away to safety.
Over the next three years of the war, Droma founded the
Ryn Network
, a unique intelligence organization that helped undo the damage inflicted upon the galaxy by the Yuuzhan Vong. The network began its operations on the planet
Onadax
, where Droma was reunited with Solo and his family in
28 ABY
. He led the Solos to
Esfandia
, where they aided
Grand Admiral
Gilad Pellaeon
and the
Imperial Remnant
in
repelling
the Yuuzhan Vong. After the battle, Droma quietly slipped away in order to continue operating the Ryn Network.
(Read more…)