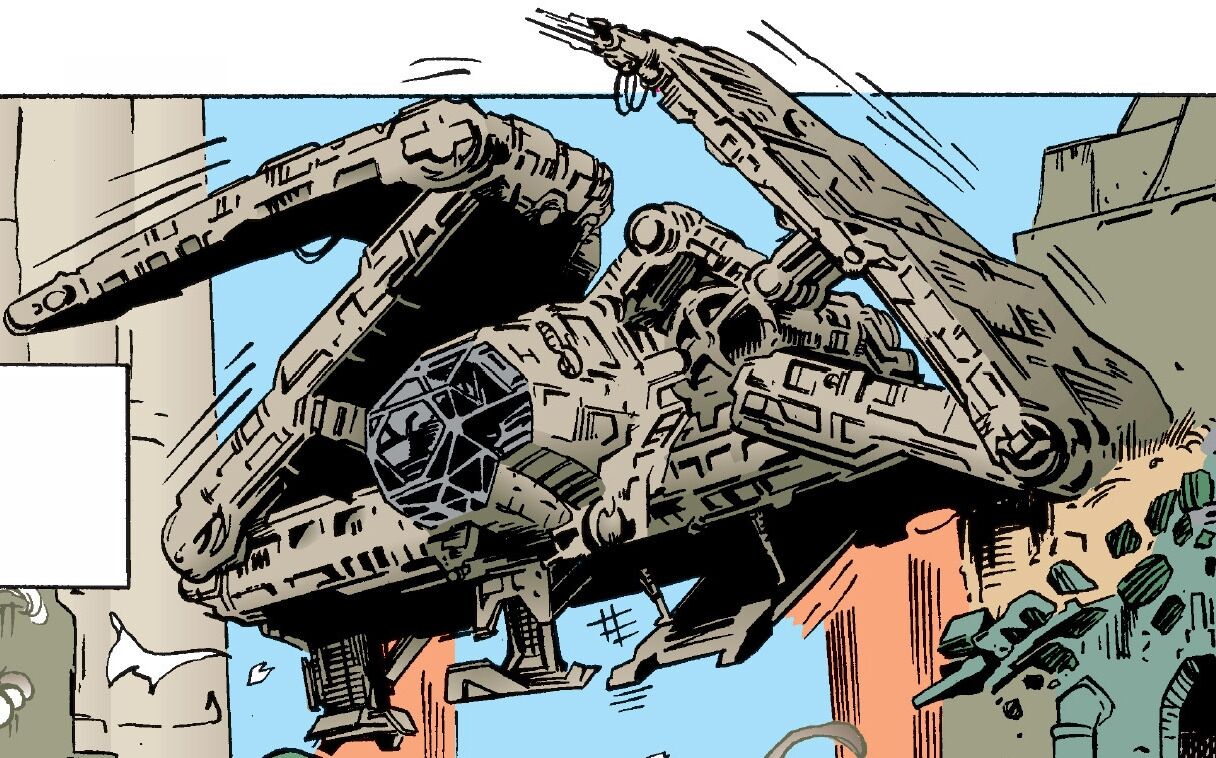 Starstorm One was the personal starship of Jedi Knight and later Dark Lord of the Sith Exar Kun during the period of the Great Sith War. A curious young man who was fascinated by the ancient powers of the Sith, Kun set out in Starstorm One on a quest to learn forbidden secrets in 3997 BBY. His search led him and Starstorm One to Onderon, where he found two dark side cultists to guide him to the tomb of the dead Dark Lord of the Sith Freedon Nadd. The cultists, Nebo and Rask, traveled aboard Starstorm One and directed him to the tomb, where Kun found two Sith scrolls that gave him directions to the Sith homeworld, Korriban. Kun flew the ship to the lost planet, where the spirit of Nadd converted Kun to the dark side.
Nadd directed Kun to fly
Starstorm One
to the
moon
of
Yavin 4
to continue his
Sith training
at the place where Dark Lord
Naga Sadow
had experimented in
Sith alchemy
a thousand years before
. Upon landing on Yavin 4,
Starstorm One
was destroyed by primitive
Massassi
warriors, the descendants of Sadow's followers. At some point over the next
year
, the ship was repaired, however; by that
time
Kun was a full-fledged Dark Lord of the Sith and had launched a war against the
Galactic Republic
and the
Jedi Order
.
Starstorm One
returned to Kun's service and flew a group of
Jedi
Knights from
Ossus
to Yavin 4, where they were converted to the dark side by Kun. Later that year, after a
supernova
prompted an
evacuation
of Ossus and its
Great Jedi Library
,
Starstorm One
was used to
transport
as many stolen
Jedi artifacts
as Kun's ship was able to carry. He returned on
Starstorm One
once more to Yavin 4, where he used
Sith magic
to
shed
his mortal body to flee Jedi pursuers.
(Read more…)