February's Wookieepedian of the Month:
Congratulations from all of us here at Wookieepedia!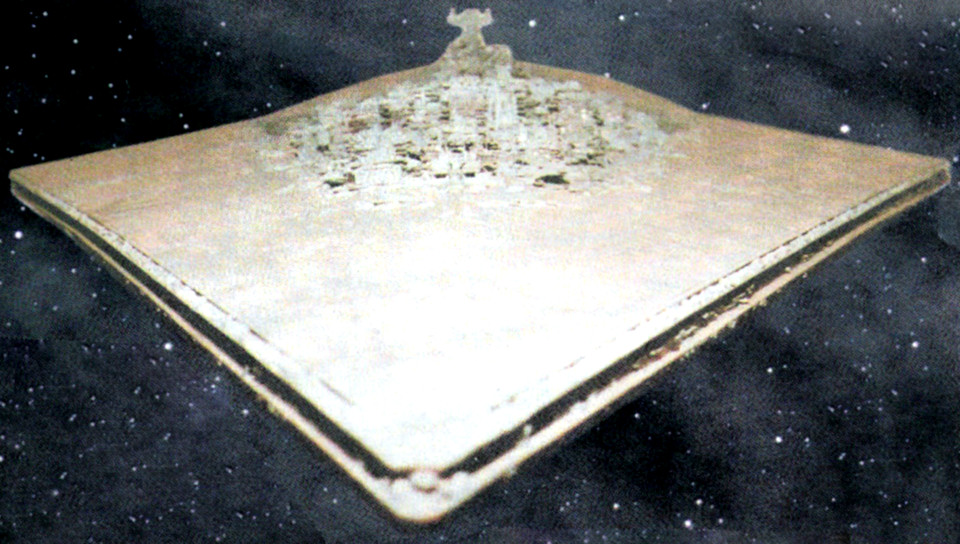 The Intimidator was an Executor-class Star Dreadnought used by the Imperial Navy's Black Sword Command during the Galactic Civil War. Originally undergoing work at a shipyard in the Core Worlds, it was transferred to the Empire's Black-15 shipyard above the planet N'zoth in the Koornacht Cluster to free up space for similarly-sized warships. Eight months after the Rebel Alliance's victory at the Battle of Endor in 4 ABY, the Black Fleet—comprising the Intimidator and all warships present, along with their crews—was seized by N'zoth's native Yevetha workers under resistance leader Nil Spaar as part of their mutiny against the Imperials, who had been in the process of withdrawing all military personnel and equipment from the Cluster.
Renamed the Pride of Yevetha, the Super Star Destroyer served as Spaar's flagship as he was elevated to Viceroy of the Duskhan League during the Black Fleet Crisis, which pitted the Yevethan government against the New Republic under Chief of State Leia Organa Solo. In 16 ABY, the Pride of Yevetha was one of numerous vessels that participated in the Great Purge, an ethnic cleansing of the Koornacht Cluster enacted by the xenophobic Yevetha. In an effort to determine the strength of the Duskhan League's forces, several New Republic reconnaissance flights were sent into the Cluster, leading to the discovery of the Pride of Yevetha in the N'zoth system. The New Republic's leadership was shocked to learn that the Yevetha were in possession of a Star Dreadnought.
Unbeknownst to the Yevetha,
Imperial personnel captured
during the Yevethan mutiny thirteen years before had spent their
imprisonment
installing
slave circuitry
into the Imperial-designed ships, including the Super Star Destroyer, in preparation for a revolt. Their work was completed by
17 ABY
, just as a combined New Republic
fleet
arrived in the N'zoth
system
with an ultimatum for Spaar to surrender. Before the two fleets could begin the
Battle of N'zoth
, Imperial leader
Major
Sil Sorannan
assumed command of the
Intimidator
—at the same time rejecting its Yevethan name—and activated the slave circuitry, bringing all the Imperial warships of the Black Fleet into
hyperspace
, with the Imperial throne world of
Byss
, in the
Deep Core
, as their destination. However, unknown to the liberated Imperials, Byss had been destroyed
six years earlier
. The Black Fleet arrived at the
remains
of the planet and, after a month, had gradually dispersed. The
Intimidator
disappeared, although it was discovered
four years later
near the
Unknown Regions
, abandoned and destroyed.
(Read more…)