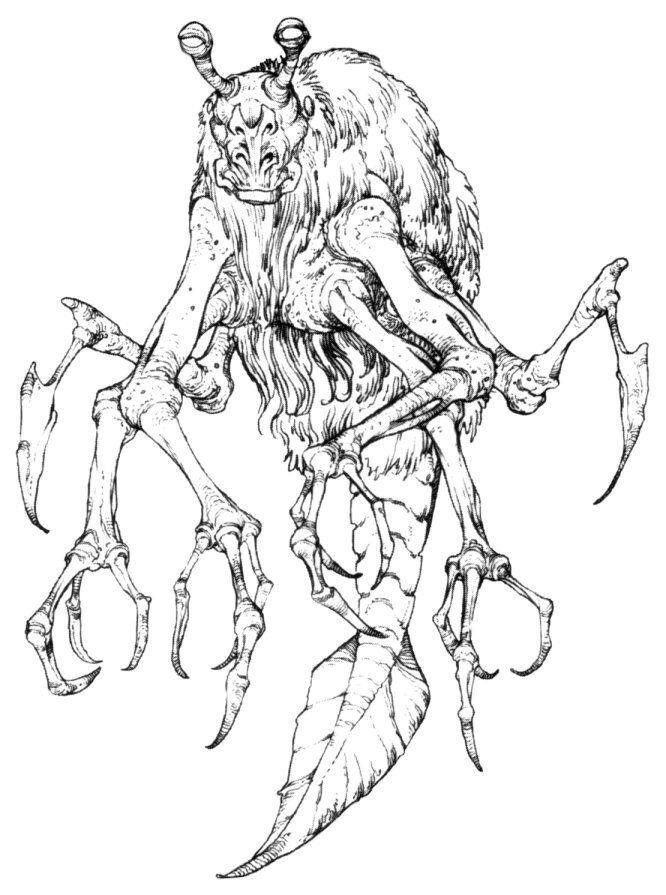 Taurill were small, multi-limbed, furry creatures. They scurried about in a way that reminded many sentient beings of vermin. During most of their history, the galactic community considered the Taurill to be a non-sentient or semi-sentient species. However, the Taurill had a hive mind controlled by the Taurill Overmind that gave them full sentience, although an individual Taurill was really only another set of photoreceptors and manipulative organs for the Overmind. When one Taurill noticed something of interest for the Overmind, nearby Taurill ran to analyze that same object from different perspectives, feeding the Overmind with information.
At some point before
12 ABY
,
Durga Besadii Tai
, a
Hutt
crime lord
, came across the Taurill and made a deal with the Overmind. As a result, Durga began to travel in the company of a swarm of his supposed pet Taurill, and he sometimes used them as
spies
or
saboteurs
. At one point, he even used the Taurill to build a
superweapon
, the
Darksaber
, but his scheme was a disaster and ended in the
death
of the Hutt and all of the Taurill involved in the project.
(Read more…)