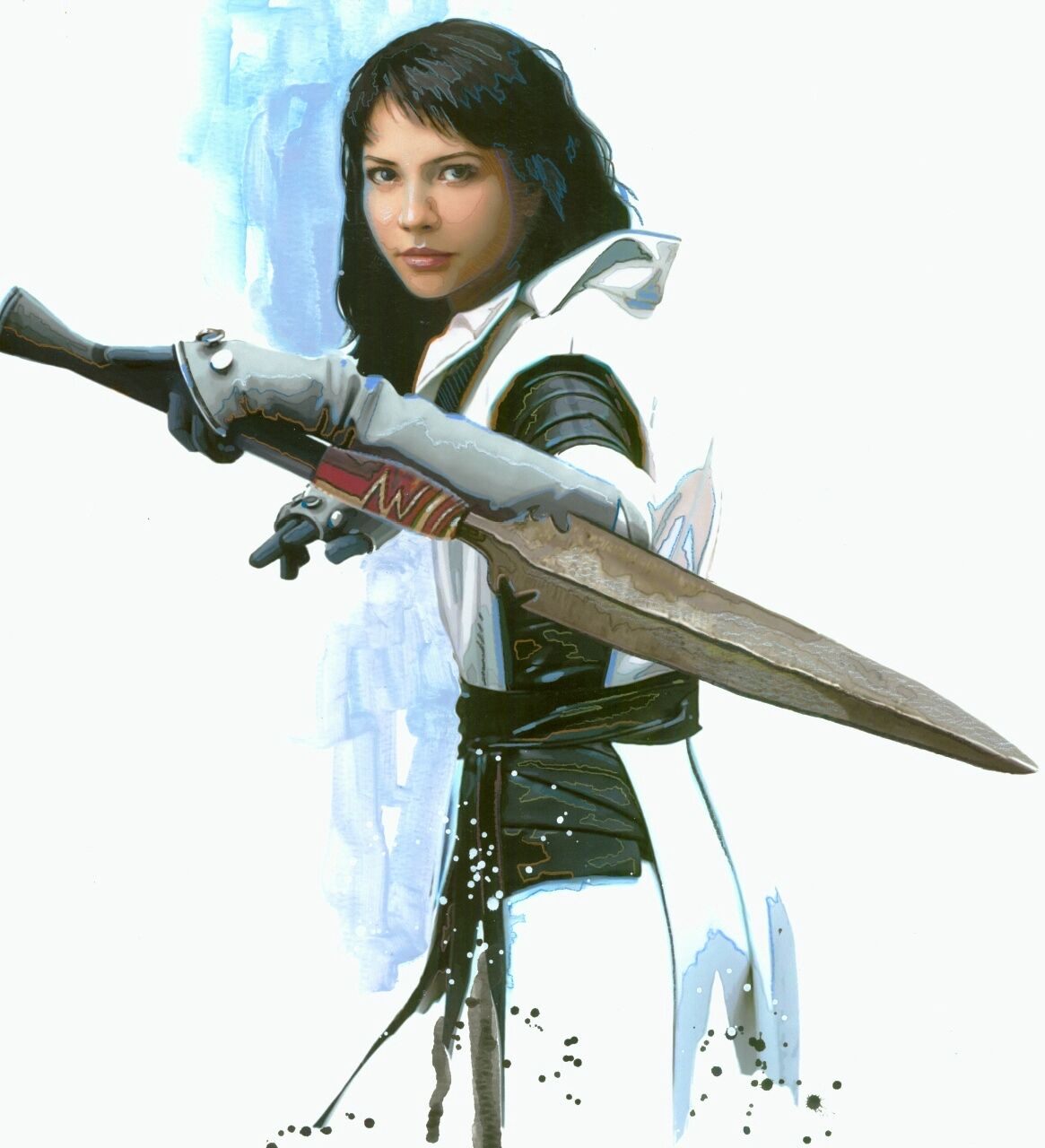 Orielle Kitai, known as Ori by her friends, was a Force-sensitive female Human who was born around 3985 BBY into the Lost Tribe of Sith during its isolation on the Wild Space planet Kesh. Orielle eventually became an influential Sith Saber, and, following the election of Grand Lord Lillia Venn in 3961 BBY, Orielle's mother, Candra Kitai, was promoted to High Lord. While many believed Candra might become the next Grand Lord, the dreams of the Kitai family were cut short on Donellan's Day in 3960 BBY, when uvak wrangler Campion Dey, who represented the Kitais in the holiday's rake-riding competition, suddenly attacked Grand Lord Venn. Dey was killed, however, and the Kitais, suspected of intrigue against the Grand Lord, were made slaves.
Orielle fled to the
farm
of her friend
Jelph Marrian
, where she stayed for several days, plotting a way to reinstate her and her mother's former positions within the Tribe. When she discovered that Marrian was actually a
Jedi
from the
Galactic Republic
and was hiding a
starship
on his
farm
, she attempted to use that information to gain
political
leverage over Venn. When Orielle's mother betrayed her, however, the Grand Lord and several accompanying
Sith
discovered the starship. Venn
attempted
to use the vessel to escape Kesh, but she and her entourage were killed when the ship's
proton torpedoes
detonated as a result of a booby-trap set by the Jedi. Orielle and Marrian, resolving to let go of the Sith and the Jedi, lived the remainder of their lives in secrecy in the
Takara Mountains
.
(Read more…)