November's Wookieepedian of the Month:
Congratulations from all of us here at Wookieepedia!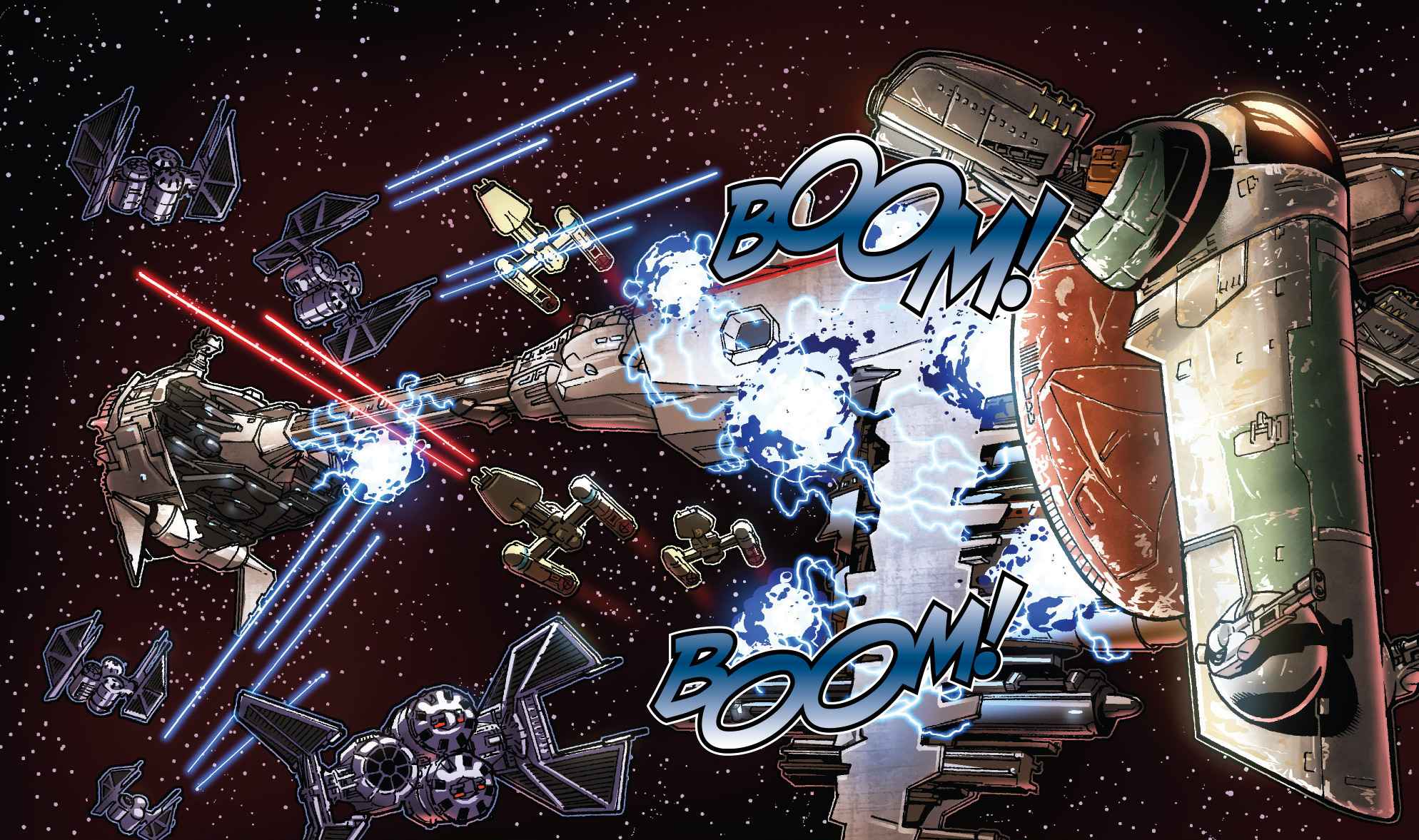 A battle took place near the Itani Nebula in the year 1 BBY when an Imperial strike force launched an attack on a Rebel fleet that was hiding just outside the nebula. After Rebel Jedi General Rahm Kota was rescued from Imperial Baron Merillion Tarko by Starkiller, the clone of Dark Lord of the Sith Darth Vader's late Sith apprentice Galen Marek, Starkiller and Kota traveled to where the Rebel fleet was stationed. The Rebels came under attack there from forces of the Galactic Empire commanded by the bounty hunter Boba Fett, who had first been hired by Vader to kidnap Starkiller himself. However, after failing in that task, Fett was instructed by Vader to kidnap Rebel Captain Juno Eclipse, the lover of the late Marek, in order to lure Starkiller back to the planet Kamino, where Vader awaited.
Fett led the Imperials into the Rebel fleet's
flagship
, the
EF76 Nebulon-B escort frigate
Salvation
, to capture Eclipse. While a
battle
ensued outside the
starship
, another broke out between the attacking Imperials and the Rebel Alliance inside the ship. Starkiller and Kota fought through the interior of the
Salvation
in an attempt to rescue Eclipse, joining forces with Rebel
troopers
along the way. Although Starkiller and Kota defeated many Imperials, Fett escaped with his captive. Knowing that he was taking Eclipse back to Kamino, the Rebel
fleet
pursued. At Kamino, the Rebels and Imperials fought yet another
battle
as Starkiller made his way to where Vader held Eclipse captive.
(Read more…)
Community content is available under
CC-BY-SA
unless otherwise noted.