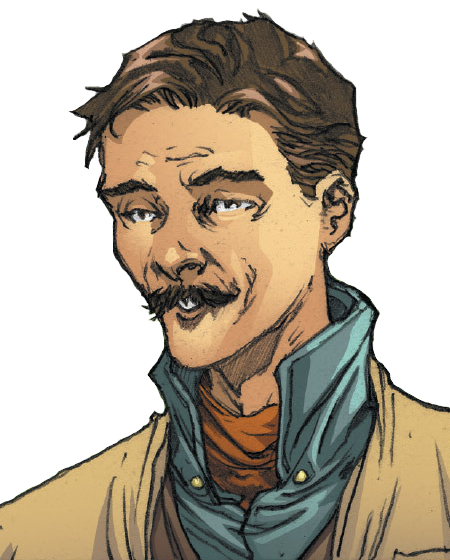 Arvan Carrick was a Human male banker from the planet Phaeda who lived during the era of the Mandalorian Wars. Married to Reiva Carrick and father of five children, Carrick had one son, Zayne, who was accepted for Jedi training at the age of five. While Carrick worked for years at a bank on Phaeda, Zayne learned the Jedi ways on the planet Taris, until a fateful event in 3964 BBY. Zayne's entire class was massacred by their Jedi Masters, with Zayne the only one to escape. On the run, Zayne was scapegoated for the crime, becoming one of the most wanted men in the galaxy.
Never believing that his son was guilty, Carrick was soon transferred to the resort world of
Telerath
, the corporate crown jewel, a move that Carrick suspected had something to do with Zayne's plight. After only a few
weeks
, Carrick found himself reunited with his son, who was on Telerath to retrieve a sum of money stored in a frozen account belonging to his "accomplice,"
Snivvian
criminal
Marn Hierogryph
. Carrick was kidnapped by a pair of
Ithorian
bounty hunters
known as the
Moomo Brothers
, whom the Jedi Master
Raana Tey
had hired to keep an
eye
on Zayne's father, although Zayne quickly rescued him from the bumbling hunters'
ship
. Afterward, Carrick helped his son and Hierogryph obtain the money and later moved to work at the
Jedi Enclave
on
Dantooine
at his son's request.
(Read more…)
Community content is available under
CC-BY-SA
unless otherwise noted.