"Now you tell that armored freak that I expected to be paid for this, got it?"
―Mattias Ve'Shra
Mattias Ve'Shra was a male Black Sun information broker who lived during the Galactic Civil War. He was eventually ordered to be killed by Darth Vader.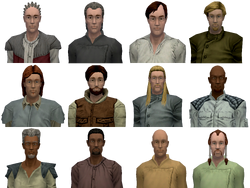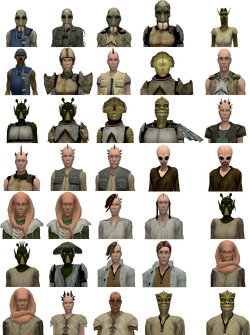 Mattias Ve'Shra appeared as a non-player character in the 2003 MMORPG Star Wars Galaxies: An Empire Divided. Due to the nature of many older quests in the game, Mattias' appearance would fluctuate each time the quest was performed, making it impossible to determine his canonical species. However, the quest dialogue indicated that he was a male.
Community content is available under
CC-BY-SA
unless otherwise noted.