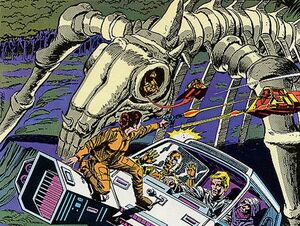 The Mythosaur were city-sized beasts that were native to Mandalore. They were eventually destroyed by Mandalore the First. The City of Bone stronghold was built out of the remains of a Mythosaur.
Its head eventually became the symbol of the Mandalorian clans as a whole.
Appearances
Sources
Community content is available under
CC-BY-SA
unless otherwise noted.