"What makes you think it was murder?"
"Poison, of course. The politicians' preferred method. Found a chemical in his bloodstream, killed him right away. It's an obvious case. Politicians always have something to hide, and it always comes back to haunt them, am I right? Oh, look who I'm asking. Room full of politicians."
―Padmé Amidala and Tanivos Exantor Divo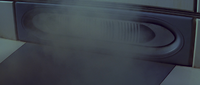 Poison was a toxic substance used to either incapacitate or kill an individual.[1]
Police inspector Tan Divo made the observation during a murder investigation that poison was the preferred method of killing by politicians. Senator Onaconda Farr, as it turned out, was murdered by his assistant, Lolo Purs, using a poison toxic to Rodians.[1]
Dioxis gas was also a well known poison in gas form.[2]
Appearances
Edit
Star Wars: Episode I The Phantom Menace (First appearance)
Age of Republic - Count Dooku 1 (Mentioned only; in the opening crawl)
Jedi of the Republic – Mace Windu, Part IV (Mentioned only)
Star Wars: The Clone Wars – "An Old Friend" (Mentioned only)
Adventures in Wild Space: The Rescue (Mentioned only)
"Mercy Mission"—The Rise of the Empire (Mentioned only)
Most Wanted (Mentioned only)
Thrawn, Part IV (Mentioned only)
"Rebel Bluff"—Star Wars Insider 158 (Mentioned only)
Star Wars Rebels – "Ghosts of Geonosis" (Mentioned only)
 "Droid Hunters"—Star Wars Adventures Free Comic Book Day 2019 (Mentioned only) (Appears in flashback(s))
Rogue One: A Star Wars Story novelization (Mentioned only)
A New Hope: The Princess, the Scoundrel, and the Farm Boy (Mentioned only)
"Bump"—From a Certain Point of View (Mentioned only)
Battlefront II: Inferno Squad (Mentioned only)
Chewie and the Courageous Kid (Mentioned only)
Heir to the Jedi (Mentioned only)
Darth Vader 14: Vader Down, Part IV (Mentioned only)
"The Misadventures of Triple-Zero and Beetee"—Darth Vader 20: End of Games, Part I (Mentioned only)
Doctor Aphra 29: Worst Among Equals, Part IV (Mentioned only)
Star Wars 38: The Ashes of Jedha, Part I (Mentioned only)
The Empire Strikes Back: So You Want to Be a Jedi? (Mentioned only)
Star Wars: Return of the Jedi junior novelization (Mentioned only)
Aftermath: Empire's End (Mentioned only)
"The Perfect Weapon" (Mentioned only)
"The Crimson Corsair and the Lost Treasure of Count Dooku"—Tales from a Galaxy Far, Far Away: Aliens: Volume I (Mentioned only)
Poe Dameron 24: Legend Found, Part V (Mentioned only)
Star Wars: Episode VII The Force Awakens (Mentioned only)
Star Wars: The Force Awakens novelization (Mentioned only)
Star Wars: The Force Awakens: A Junior Novel (Mentioned only)
The Force Awakens, Part II (Mentioned only)
The Last Jedi: Cobalt Squadron (Mentioned only)
"The Wine in Dreams"—Canto Bight (Mentioned only)
Star Wars: The Last Jedi: A Junior Novel (Mentioned only)
Notes and references
Edit