"This trilogy is about this young generation, this new generation, having to deal with all the debt that has come before. And it's the sins of the father, and it's the wisdom and the accomplishments of those who did great things, but it's also those who committed atrocities, and the idea that this group is up against this unspeakable evil and are they prepared? Are they ready? What have they learned from before? It's less about grandeur. It's less about restoring an old age. It's more about preserving a sense of freedom and not being one of the oppressed."
The sequel trilogy is a film trilogy within the Star Wars saga that begins thirty years after the ending of Star Wars: Episode VI Return of the Jedi and focuses around a conflict between the First Order, a military state and successor to the Galactic Empire, and the Resistance, a military group formed to oppose the First Order.
The films are produced by Lucasfilm President Kathleen Kennedy, with Bad Robot Productions having also helped produce The Force Awakens. The trilogy features the return of classic Star Wars characters Luke Skywalker, Leia Organa, Han Solo, Chewbacca, R2-D2, and C-3PO, as well as a host of new characters, primarily focusing on the Force-sensitive scavenger Rey, the deserter First Order stormtrooper Finn and Kylo Ren, the son of Leia Organa and Han Solo who is the master of the Knights of Ren and who had fallen into the dark side of the Force.
Rumors of a sequel trilogy had been talked about for decades, ever since George Lucas, the creator of Star Wars, stated that he had plans for films that would take place after the original Star Wars trilogy. As the canon saga developed, however, Lucas denied that a sequel trilogy would ever be made, stating that Star Wars was the story of Anakin Skywalker and that his story ended in Return of the Jedi. The development of the sequel trilogy was made official on October 30, 2012, when The Walt Disney Company announced that it was acquiring Lucasfilm from Lucas and that they would be producing new Star Wars films beginning in 2015. Although Lucas has retired, he continues to serve as a creative consultant on the films.
Development
Early plans and abandonment
"The prequel stories exist—where Darth Vader came from, the whole story about Darth and Ben Kenobi—and it all takes place before Luke was born. The other one—what happens to Luke afterward—is much more ethereal. I have a tiny notebook full of notes on that. If I'm really ambitious, I could proceed to figure out what would have happened to Luke."
―George Lucas, around the release of The Empire Strikes Back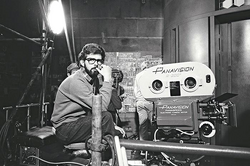 Ideas for a Star Wars sequel trilogy were in place as early as 1976, during the filming of Star Wars: Episode IV A New Hope, the first produced film in the franchise, known at the time simply as Star Wars. Mark Hamill, who starred as Luke Skywalker in the film, recounted that George Lucas, the director of A New Hope, asked if Hamill would be interested in appearing in Star Wars: Episode IX in 2011, when Lucas assumed such a film would be made. According to Lucas, Skywalker would "be like Obi-Wan Kenobi handing the lightsaber down to the next generation." TIME magazine also reported in 1978, after the success of A New Hope, that Lucas would produce a sequel to A New Hope and then ten additional films, for a total of four Star Wars trilogies. These early ideas did not reflect the final version of the saga, however; according to Jonathan W. Rinzler, "the original trilogy occupied Episodes VI, VII, and VIII; a Clone Wars trilogy took up Episodes II, III, and IV, while Episode I was a 'prelude,' Episodes IX through XI were simply left blank – and Episode XII was the 'conclusion.'"[19]
As the saga developed after the success of A New Hope, these plans began to change. Lucas stated in 1979 that there would be three trilogies, plans he continued to talk about into the 1980s. Lucas described the potential sequels as being "what happens to Luke" after the original trilogy, and that it would be "much more ethereal" and "ambitious." By the time Lucas produced Star Wars: Episode VI Return of the Jedi, the final film of the original trilogy, he no longer had plans to produce a sequel trilogy, stating that the "next trilogy will be someone else's vision".[19]
Several plot points had been discussed for the sequel trilogy that were eventually condensed into Return of the Jedi. According to Gary Kurtz, the producer of A New Hope and Star Wars: Episode V The Empire Strikes Back, the creative team had discussed the sequels showing Luke Skywalker's new life with the Jedi, finding his long-lost sister—at the time, Leia Organa was not Skywalker's sister—[20] and a final confrontation with the Emperor.[21] On the other hand, author Dale Pollock stated that, based on the plot outlines he was allowed to read, the sequel trilogy would have involved the adventures of Luke Skywalker on his 30s or 40s but with the role being recast, as Mark Hamill's performance reportedly left George Lucas unsatisfied.[22]
As the years progressed, and the saga continued to evolve to include a prequel trilogy and the Star Wars: The Clone Wars animated film and subsequent television series, it appeared that Lucas had finally abandoned plans for the sequel trilogy.
At Celebration II, producer Rick McCallum confirmed at a Q&A that they would not be working on the sequel trilogy.[23]
In 2008, Lucas told The LA Times that there would not be a story beyond Return of the Jedi because "the movies were the story of Anakin Skywalker and Luke Skywalker, and when Luke saves the galaxy and redeems his father, that's where that story ends." He also cited the Expanded Universe—now known as the non-canon Star Wars Legends—as the stories that, despite his lack of involvement in them, continued the saga after Return of the Jedi.[24] In 2012, Lucas also cited the critical reaction from some Star Wars fans towards the prequel trilogy as another reason he did not intend to create the sequel trilogy.[25]
Disney and the sequel trilogy
"For the past 35 years, one of my greatest pleasures has been to see Star Wars passed from one generation to the next. It's now time for me to pass Star Wars on to a new generation of filmmakers. I've always believed that Star Wars could live beyond me, and I thought it was important to set up the transition during my lifetime. I'm confident that with Lucasfilm under the leadership of Kathleen Kennedy, and having a new home within the Disney organization, Star Wars will certainly live on and flourish for many generations to come. Disney's strength gives Lucasfilm the opportunity to blaze new trails in film, television, interactive media, theme parks, live entertainment, and consumer products."
―George Lucas
In 2011, Robert Iger, CEO of The Walt Disney Company, began discussing with Lucas the possibility of Disney acquiring Lucasfilm. Lucas was not yet ready to pursue the possibility of retirement or selling the company, but he had considered it and told Iger he would talk to him at the right time—which was important to Iger, who had already acquired Pixar and Marvel and now wanted to add Star Wars into the Disney organization. Lucas began putting plans in place for his transition out of the company, including the hiring of Kathleen Kennedy as his successor. To make a potential acquisition deal more valuable, Lucasfilm began the early development of Episodes VII, VIII, and IX, and hired writer Michael Arndt to begin working on VII. Lawrence Kasdan, who co-wrote the screenplays for Episodes V and VI, was brought on as a consultant, while Lucas spoke to Hamill, Harrison Ford, and Carrie Fisher about potentially reprising their roles as Luke Skywalker, Han Solo, and Princess Leia.[26] At some point during the buying process before, Lucas completed the outlines for the three movies and agreed to send them to Iger, CLO Alan Braverman and CCO Alan F. Horn, who bought them all yet affirmed that they would not be contractually obliged to use them although they would be open to using his ideas, leading Lucas to feel disappointed when Kennedy, Arndt, and Iger reunited at Skywalker Ranch and told him their own ideas for Episode VII.[27]
The stories focused on a group of young characters,[28] most notably a scavenger named Kira—who finds a map in the submerged ruins of the second Death Star. She follows the map to another planet, where she finds Luke Skywalker living in seclusion in a Jedi temple. At first, he is in a dark state of mind, but slowly returns to his old self.[29][30] Luke would've survived until Episode IX and trained Leia in the Force.[31][32] A major plot point would've involved the Whills.[33][34] The idea of the son of one of the original protagonists' falling to the dark side of the Force was always in the mix—reportedly seduced by Darth Talon, a character from the Dark Horse Comics' Star Wars: Legacy comic book.[35] As Lucas later told Stephen Colbert: "The original saga was about the father, the children, and the grandchildren. I don't think that's a secret to anybody—that's in the novels—and the children were in their 20s and everything." ... "But they've taken it in a different direction, and I'm excited—they didn't use my story, so I don't know what they're doing."[36][37] However, according to Kennedy, "It was really much more to do with the specifics of the history of the saga. We changed the order of a few things, let's put it that way. We didn't make some wholesale change."[38]
Lucas finally contacted Iger in June 2012, at which point the two companies entered into five months of acquisition negotiations. Lucas worked to ensure that key Lucasfilm personnel would be able to stay on in order to market the new Star Wars films, though Iger stressed that Disney would have final say over future movies. Lucas agreed, despite his reservations about losing control, and initially did not turn over his outlines for the sequel trilogy. He finally presented the stories once some of his concerns were assuaged, and Disney agreed that the stories had potential.[26] The acquisition was announced on October 30, 2012. In addition to the acquisition, Disney announced that it would be producing the sequel trilogy, that Episode VII would be executive produced by Kennedy and released in 2015, and that Lucas would serve as a creative consultant on the films.[7] During a concert with the Young Musician's Foundation Debut Orchestra on February 9, 2013, composer John Williams voiced his desire to write the musical scores for all three films of the sequel trilogy.[39] Williams was officially confirmed to return in July 2013.[8] Star Wars Insider 144 implied that he would score the entire "new Star Wars trilogy,"[40] but Lucasfilm clarified that he had only been confirmed for Episode VII at the time.[41]
Initial reports claimed that Kasdan and Simon Kinberg would co-produce all three films of the trilogy, and share writing responsibilities for Episodes VIII and IX.[42][1] However, in February 2013, Disney announced that Kasdan and Kinberg were working on standalone films, not saga films.[43] Later that year, it was announced that Episode VII would be directed by J.J. Abrams,[1] and that Arndt had exited as screenwriter and been replaced by Abrams and Kasdan.[6] In 2014, the release date of the film was announced as December 18, 2015,[11] and production on the film commenced in May 2014.[18] Hamill, Ford, and Fisher were confirmed to return to their original roles, as were Peter Mayhew as Chewbacca, Anthony Daniels as C-3PO, and Kenny Baker as R2-D2. New actors include John Boyega, Daisy Ridley, Adam Driver, Oscar Isaac, Andy Serkis, Domhnall Gleeson, Max von Sydow,[44] Lupita Nyong'o, Gwendoline Christie,[45] Crystal Clarke, and Pip Andersen.[46]
Kennedy offered Abrams the opportunity to direct all three films, but he declined, feeling overwhelmed.[47] In June 2014, it was revealed that Rian Johnson would write and direct Episode VIII, as well as write a story treatment for Episode IX.[3] With the sequel trilogy, Kennedy wanted to replicate how the original trilogy was produced, in that each film had a different director who could apply their personal vision.[48] Unlike previous Star Wars trilogies, a series of Anthology Series were also planned to be released between the "saga" films—with the first of these, Rogue One: A Star Wars Story, released on December 16, 2016, being about a band of rebels stealing the plans for the first Death Star. Unlike main installments, these films take place across the Star Wars timeline and have a different tone than the main saga films, with Rogue One being described as a "war film."[49]
Colin Trevorrow was originally hired to direct and co-write Episode IX. His script, dated December 2016, was entitled Duel of the Fates.[50][51] However, Trevorrow had departed the project by September 2017,[52] and was replaced by The Force Awakens director/co-writer JJ Abrams.[2] Abrams' film, The Rise of Skywalker, differs significantly from Duel of the Fates, but uses elements from that script.[53]
Films
Legacy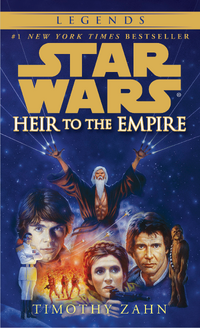 "The future of interconnected storytelling will allow fans to explore this galaxy in deeper ways than ever before."
―Kathleen Kennedy
On April 25, 2014, Lucasfilm announced that the filmmakers of The Force Awakens and the sequel trilogy would not be required to follow the post–Return of the Jedi story that was developed in the Star Wars Expanded Universe, a decision made in order to maximize their creative freedom. The announcement cited Episodes I through VI, as well as The Clone Wars, as Lucas' vision and the "immovable objects of Star Wars history, the characters and events to which all other tales must align," while the Expanded Universe would no longer be considered canon. The Expanded Universe was re-branded as Star Wars Legends. Despite its non-canon status, past Legends stories remain in print under the new Legends banner. Some elements of the Legends stories have also been retained and used in new stories, such as the animated television series Star Wars Rebels.[54]
With the decision made to accommodate the story of the sequel trilogy, Lucasfilm further decided that all future Star Wars stories would be considered canon and would fit consistently with one another. The company formed the Lucasfilm Story Group in order to coordinate the development of Star Wars stories and ensure that they align with one another.[54]
Future of Star Wars
"The company intends to put out a new Star Wars movie every year for as long as people will buy tickets. Let me put it another way: If everything works out for Disney, and if you are (like me) old enough to have been conscious for the first Star Wars film, you will probably not live to see the last one. It's the forever franchise."
―WIRED editor Adam Rogers
In a January 2016 interview to the BBC, Disney chairman Bob Iger stated that the company planned to deliver space opera installments "well beyond" Star Wars: Episode IX The Rise of Skywalker and its release in 2019, saying, "[t]here will be more after that. I don't know how many; I don't know how often."[55]
It was revealed by Bob Iger on November 9, 2017, during a Disney quarterly earnings call that a fourth trilogy has been confirmed and is being written and directed by The Last Jedi director Rian Johnson. The trilogy is set to explore new areas in Star Wars lore unrelated to the Skywalker saga.[56] Additionally, a live-action series,[57] The Mandalorian,[58] was released on Disney's new online streaming service Disney+, airing on November 12, 2019.[57]
Bibliography
 Ask the Lucasfilm Jedi Council - November 06, 2000 on StarWars.com (content now obsolete; backup link)
 Star Wars Celebration Europe 2013: John Williams to Score Star Wars: Episode VII on StarWars.com (backup link)
 Star Wars: Episode VII Adds Academy Award Winner Lupita Nyong'o and Game of Thrones

'

Gwendoline Christie on StarWars.com (backup link)
Notes and references
↑ 2.0 2.1 2.2 2.3  J. J. Abrams to Write and Direct Star Wars: Episode IX on StarWars.com (backup link)
↑ 3.0 3.1 3.2 3.3 Keegan, Rebecca (June 23, 2014). Rian Johnson boarding 'Star Wars' franchise as writer and director. The LA Times. Retrieved on June 23, 2014.
↑ Chitwood, Adam (February 5, 2015). Exclusive: J.J. Abrams Talks STAR WARS: THE FORCE AWAKENS and That New Lightsaber. collider.com. Retrieved on February 6, 2015.
↑ 5.0 5.1  Star Wars: Episode VII Adds Academy Award Winner Lupita Nyong'o and Game of Thrones

'

Gwendoline Christie on StarWars.com (backup link)
↑ 7.0 7.1  New Star Wars Movies Announced as Disney Enters Agreement to Acquire Lucasfilm Ltd. on StarWars.com
↑ 8.0 8.1  Star Wars Celebration Europe 2013: John Williams to Score Star Wars: Episode VII on StarWars.com (backup link)
↑ Kelly, Ray (2016-08-14). Review: John Williams, Boston Pops bring 'Star Wars' universe to stormy Tanglewood. MassLive. Retrieved on August 15, 2016.
↑ Hood, Cooper (January 11, 2018). Star Wars 9: John Williams Confirmed To Write Score. Screen Rant. Retrieved on January 11, 2018.
↑ Star Wars (@starwars) on Twitter "Star Wars: Episode IX is scheduled for release on December 20, 2019." (screenshot)
↑ Armitage, Hugh (2013-12-16, 3:09 am EST). Star Wars Episode 7 script still not finalized - Movies News - Digital Spy. Digital Spy. Hearst Magazines UK. Retrieved on December 19, 2013.
↑ DISNEY TO ACQUIRE LUCASFILM LTD.. The Walt Disney Company. thewaltdisneycompany.com (October 30, 2012). Retrieved on October 31, 2012.
↑ Stephen Stanton (@Stephen_Stanton) on Twitter "Here's the updated #StarWars timeline with all the new projects announced at #D23Expo. Study this diagram. There will be a quiz later!😉" (screenshot)
↑ 19.0 19.1  The Long, Winding, and Shapeshifting Trail to Episodes VII, VIII & IX on StarWars.com (backup link)
↑ Gary Kurtz Reveals Original Plans for Episodes 1-9

(English)

. TheForce.net (May 26, 1999). Retrieved on September 30, 2014.
↑ P., Ken (November 11, 2002). An Interview with Gary Kurtz

(English)

5. IGN. Retrieved on September 30, 2014.
↑ [Sharon] (October 31, 2012). 'Star Wars' 7, 8 and 9 Are 'The Most Exciting,' Says George Lucas Biographer (Exclusive)

(English)

. TheWrap. Retrieved on October 31, 2019.
↑ Boucher, Geoff (May 7, 2008). George Lucas: 'Star Wars' won't go beyond Darth Vader. The LA Times. Retrieved on September 30, 2014.
↑ Curtis, Bryan (January 17, 2012). George Lucas Is Ready to Roll the Credits. The LA Times. Retrieved on September 30, 2014.
↑ 26.0 26.1 Leonard, Devin (Mary 7, 2013). How Disney Bought Lucasfilm—and Its Plans for 'Star Wars'. BloombergBusinessweek. Retrieved on September 30, 2014.
↑ Handy, Bruce (September 1, 2015). The Daring Genesis of J.J. Abrams's Star Wars: The Force Awakens. Vanity Fair. vanityfair.com.
↑ Davis, Grant (January 4, 2018). Pablo Hidalgo Sheds More Light On George Lucas's Influence On The Sequel Trilogy. starwarsnewsnet.com. Retrieved on January 7, 2018.
↑ Skrebels, Joe (March 26, 2018). Mark Hamill Reveals Ending to George Lucas' Star Wars: Episode 9. IGN. Archived from the original on February 16, 2020. Retrieved on March 27, 2018.
↑ Agar, Chris (March 13, 2018). Mark Hamill Originally Wanted Luke To Die In Star Wars: Episode 9. Screen Rant. screenrant.com. Archived from the original on January 12, 2020. Retrieved on March 19, 2018.
↑ Cavanaugh, Patrick (June 12, 2018). George Lucas Reveals Details About Original Star Wars Sequel Trilogy Plans. comicbook.com.
↑ Marotta, Jenna (June 13, 2018). 'Star Wars': George Lucas Would Have Set Third Trilogy in 'Microbiotic World' Linked to Midi-Chlorians. indiewire.com.
↑ George Lucas wanted Darth Talon to corrupt Han and Leia's son in Episode VII. Naboo News. naboonews.wordpress.com (2018-01-04). Archived from the original on March 17, 2020. Retrieved on September 21, 2018.
↑ Crow, David (April 18, 2015). Stephen Colbert Says He Never Wanted to Host The Daily Show. denofgeek.com. Retrieved on April 25, 2015.
↑ Jones, Dominic (May 10, 2015). George Lucas Explains His Sequel Trilogy Treatment Featured Children "In Their 20s". starwarsunderworld.com.
↑ Sciretta, Peter (December 17, 2015). Interview : Lucasfilm Head Kathleen Kennedy Talks About The Future of 'Star Wars'. slashfilm.com.
↑ Williams Says He 'Hopes' to Work on New Star Wars Trilogy. JWFan (February 11, 2013). Retrieved on February 21, 2013.
↑ Star Wars (@starwars) on Twitter "Clarification: John Williams is confirmed for Episode VII only at this point."
↑ Kit, Borys (November 20, 2012, 4:41pm PST). 'Star Wars': Lawrence Kasdan, Simon Kinberg to Write, Produce - Hollywood Reporter. The Hollywood Reporter. Retrieved on November 21, 2012.
↑ Fischer, Russ (February 5th, 2013). Disney Confirms Standalone Star Wars Films; May Be Released Between New Core Episodes. Slashfilm. Retrieved on February 5, 2013.
↑  Star Wars: Episode VII Adds Academy Award Winner Lupita Nyong'o and Game of Thrones

'

Gwendoline Christie on StarWars.com (backup link)
↑ Itzkoff, Dave (December 11, 2019). Will 'Star Wars' Stick the Landing? J.J. Abrams Will Try. nytimes.com. Archived from the original on February 1, 2020.
↑ Lussier, Germain (December 6, 2019). Star Wars' Kathleen Kennedy on the Long Road to Ending the Skywalkers' Story. io9.gizmodo.com. Archived from the original on January 9, 2020.
↑  Gareth Edwards and Gary Whitta Onboard for Star Wars Stand-Alone Film on StarWars.com (backup link)
↑ Ward, Jason (January 15, 2020). I read Colin Trevorrow and Derek Connolly's final Star Wars: Episode IX script!. makingstarwars.net. Archived from the original on March 12, 2020.
↑ Colin Trevorrow (@colintrevorrow) on Twitter "Yes, this is from Duel of the Fates. But I'd never kill R2...he just took a bad hit. Happens to all of us." (screenshot)
↑ De Semlyen, Nick (November 22, 2019). Star Wars: Colin Trevorrow On His Rise Of Skywalker Writing Credit And His Last Jedi Contribution – Exclusive. empireonline.com.
↑ Jamieson, Natalie (January 25, 2016). More Star Wars & Marvel films coming (on top of those we already know about). BBC. Retrieved on January 28, 2016.
↑  Rian Johnson, Writer-Director of Star Wars: The Last Jedi, to Create All-New Star Wars Trilogy on StarWars.com (backup link)
↑ 57.0 57.1 Littleton, Cynthia (2017-11-09). New 'Star Wars' Trilogy in Works With Rian Johnson, TV Series Also Coming to Disney Streaming Service. Variety. Archived from the original on November 9, 2017. Retrieved on November 9, 2017.
↑  Jon Favreau announces "The Mandalorian". Jon Favreau (October 3, 2018, 4:17 pm). "#StarWars #TheMandalorian" (screenshot)
Community content is available under
CC-BY-SA
unless otherwise noted.