Jurassic World: Dominion Dominates Fandom Wikis - The Loop
Play Sound
"An original orchestral score composed for a book? Why not?"
The Shadows of the Empire soundtrack is a musical score by Emmy Award-winning composer Joel McNeely which was inspired by author Steve Perry's 1996 novel of the same name. The score, much like classical program music of the past, is based on a piece of literature rather than a motion picture.
While McNeely set out to make an eclectic piece of his own style rather than try to imitate John Williams, three familiar themes from the movies can be heard in tracks one ("Main Title" and part of "Carbon Freeze"), eight ("The Imperial March" and "Force Theme"), and ten ("The Imperial March").
The 51-minute score, conducted by McNeely, was performed by the 90-piece Royal Scottish National Orchestra and a 150 voice chorus in Glasgow, Scotland in early 1996. The album was released by Varèse Sarabande Records on April 23, 1996. In addition to the score, the CD contained exclusive CD-ROM features with behind-the-scenes content.
Origin
[
]
In the early 1990s, Robert Townson of Varèse Sarabande Records worked with Lucasfilm to release four soundtrack albums of music composed for The Young Indiana Jones Chronicles. Around that time, he and Lucasfilm's Lucy Autrey Wilson discussed the idea of an orchestral soundtrack based on the Thrawn Trilogy by Timothy Zahn. The idea did not come to fruition at the time, but when the Shadows of the Empire project came along, the two decided that it would be the perfect opportunity for a Star Wars score based on a novel.[2]
Townson's first choice for a composer was Joel McNeely. Aside from previously conducting several score re-recordings for Varèse Sarabande, McNeely had scored the film Radioland Murders as well as numerous episodes of Young Indiana Jones for Lucasfilm.[3] McNeely initially turned down the offer because he was working on two other films at the time, and so the project was temporarily shelved; however, when a two-week window opened up in his schedule, he signed on to write the score.[4]
Creation
[
]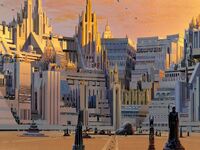 Writing
[
]
The idea for a score based on a work of literature was inspired by classical program music by composers like Beethoven and Strauss, of which Townson considers film scores to be the modern extension.[3] He met with McNeely to discuss the project and provided him with Ralph McQuarrie's concept paintings of Coruscant for inspiration.[2]
McNeely chose to use the existing music of Star Wars as thematic pillars rather than give a "poor man's imitation of John Williams."[4] He set out to make an "eclectic" piece that would tell the story of the characters and events through music, much like a film score.[5] However, since there was no film, McNeely was not having to work against a temp track, sound effects, film timings, etc. He enjoyed the ability to imagine different scenarios and react to them "without fear of fighting another element."[3] Unrestricted by film timings, McNeely was able to focus on certain elements as long as he liked, noting that "Every passage [of the score] represents some person, place or event in this story."[5]
Recording
[
]
The three recording sessions for Shadows of the Empire were held in Glasgow, Scotland on February 24 and 25, 1996.[6][5] The score was conducted by McNeely and performed by the Royal Scottish National Orchestra and Chorus, made up of a 90-piece orchestra and a 150-piece choir. The score was then mastered at Abbey Road Studios in London, England, since there was no time to return to the United States for mastering.[6]
Release
[
]
"Not intended to be listened to while reading the book, this score is an epic journey unto itself[…]"
―Robert Townson
Before the Shadows album was released, selections from the score were performed in concert by the Royal Scottish National Orchestra at Scotland's Royal Concert Hall in Glasgow on March 3, 1996. The concert, conducted by McNeely, also featured selections from scores such as Vertigo, The Bride of Frankenstein, and Spartacus; after an encore, McNeely was reportedly beckoned back to the stage for five ovations.[6]
The Shadows of the Empire album was released by Varèse Sarabande Records on April 23, 1996 on both audio cassette and compact disc.[7] In addition to the score, the CD contained exclusive CD-ROM features. The album featured the same Drew Struzan cover artwork as the novel. It also included liner notes with brief plot summaries and commentary for each track by Townson and McNeely, as well as the text of Dha Werda Verda and notes from Ben Burtt.
Selections from the Shadows score were later used in the Shadows of the Empire video game, as well as the audiobook, along with Williams' music from the original trilogy.
Reception
[
]
In the years since its release, Shadows of the Empire has been generally well regarded. The album maintains an average 4.5 out of 5 star rating on both Amazon.com and the iTunes Store.[1][8] Most film score critics have very few negative words for the score. Jonathan Jarry of SoundtrackNet remarked: "The writing is unabashedly Romantic in inspiration and follows in Williams' footsteps from the original trilogy, McNeely putting his own spin on that galaxy far, far away[…]"[9] Filmtracks' Christian Clemmensen said that "the score remains a hidden gem for Star Wars fans to discover and enjoy."[10] According to Soundtrack Express' Tom Daish: "If [McNeely] ever were to score a Star Wars film and it was even half as good as this, we'd be in for a treat."[11]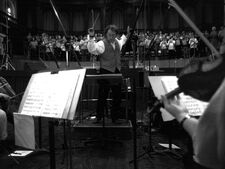 Tunequest remarked that the highlight of the score was "The Seduction of Princess Leia," saying that the piece is "built around a fabulous freakin' waltz, a first for Star Wars."[12] Others praised "Night Skies," particularly for its usage of the Force Theme; Jonathan Jarry claimed that "[t]his is the way the theme always deserved to be treated."[9] Soundtrack Express applauded "The Destruction of Xizor's Palace" for ending with "a spectacular hymn for orchestra and chorus ending in as fine a style as any of the movies (and some might say better than the ever so slightly annoying finales to Jedi or The Phantom Menace)."[11]
The main complaint shared by reviewers was that not enough of John Williams' themes were used. Soundtrack Express' review regretted that "The Seduction of Princess Leia" did not include "even a hint of Leia's theme which could have been interpolated to interesting effect."[11] Jonathan Jarry remarked: "The only regret comes from not hearing nearly enough of Williams' quintessential themes from the saga, especially since McNeely's Force Theme treatment reveals his strong grasp on how to present a theme with a maximum wallop."[9] Christian Clemmensen also felt the absence of established themes, but admitted that "McNeely's own action material is often very strong, opting out of Williams' tactic of producing frenzied dissonance mixed with his highly dense structures."[10]
Perhaps the most outspoken critic of Shadows is none other than composer Joel McNeely himself. A decade removed from the project, McNeely says that he doesn't listen to the piece much, but that when he does, he hears "the fact that it was written in two weeks," claiming that it is not his "shining hour." However, ScoreNotes.com's Tom Hoover is quick to point out that "a lot of folks would disagree with that."[4]
Dha Werda Verda
[
]
Ben Burtt, who has developed numerous alien languages for Star Wars, wrote a poem called "Dha Werda Verda" to be sung by the chorus. McNeely asked that Burtt "make the language Germanic with hard syllables, very harsh and guttural." McNeely then used pieces of the poem out of context in his compositions.[6]
The poem—the discovery of which Burtt ties into characters and events he developed for the Droids cartoon in the mid-1980s—details the ancient conflict between the Battalions of Zhell and Coruscant's primitive ancestors, the Taungs. According to the poem, the battle of the two peoples was interrupted by a volcanic eruption which wiped out the Zhell, and the site of the battle eventually became Imperial City millennia later.[5]
While Burtt's original liner notes don't specify the name of the text's language, more recent Expanded Universe lore hints that the words may actually be an ancient form of Mando'a.[13]
Tracks
[
]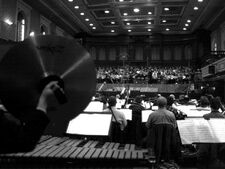 Main Theme from Star Wars and Leia's Nightmare

[

]
This track begins with John Williams' classic "Main Title." After a short piece by McNeely which recurs later in the score, another Williams piece is used—"Carbon Freeze" from The Empire Strikes Back—representing Leia Organa's nightmare flashing back to the time when her lover, Han Solo, was encased in carbonite. After the usage of "The Imperial March," the cue ends with a short coda by McNeely as Organa wakens from the nightmare.[5]
The Battle of Gall
[
]
Dash Rendar gives Lando Calrissian the location of Boba Fett's Slave I (and, thereby, the frozen Han Solo): Gall, a moon in the Outer Rim Territories. At the Battle of Gall, Luke Skywalker and Rogue Squadron face off against the Empire while Calrissian, Organa, Chewbacca, and Dash Rendar go after Fett. This eight-minute battle cue starts off slowly and builds as the action unfolds. Halfway through, the piece slows down to introduce the "Alliance Battle Hymn," a theme that reappears near the end of the score. After this, the action music continues.[5]
Imperial City
[
]
This piece begins with a representation of the approach to Imperial Center from space, musically expressing the "spectacular sight" of the planet. Chords rise to represent the seemingly endless height of the skyscrapers. After the brass play a welcoming fanfare, a "reflective" theme explores Monument Plaza. After the main theme for Imperial City appears, the track closes with a reprise of the rising chords from earlier in the piece.[5]
Beggar's Canyon Chase
[
]
On Tatooine, a swoop gang attacks Luke Skywalker at Ben Kenobi's hut. Skywalker commandeers one of the swoops and heads to Beggar's Canyon. As Skywalker's chase with the gang comes to a close, the piece ends with a brief statement of Dash Rendar's Theme as Rendar rescues Skywalker.[5]
The Southern Underground
[
]
This piece is a reflection of the "quirky environment" Organa and Chewbacca find themselves in as they travel through Coruscant's Southern Underground.[5] Deep below the planet's surface, this area of Coruscant never sees sunlight. It is a smelly, moldy locale full of beggars and other unsavory characters. Organa and Chewbacca must pass through the area to meet up with Spero, a Ho'Din who will provide them with information about Black Sun.[14]
Xizor's Theme
[
]
Prince Xizor, the Falleen leader of the criminal organization Black Sun, is a formidable foe for both the Rebel Alliance and the Empire. As with the "Imperial City" piece, this track was intended to take a journey through Xizor's Palace, starting deep below with echoes from Xizor's prisons. Representing both the horrors of his crimes and his fine taste, the piece contrasts "ugly motifs" with classical segments.[5]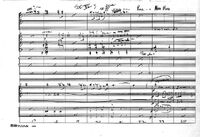 In the last two minutes of the track, the actual theme for Xizor begins. According to the composer: "When I first read the book, my initial impression of Xizor was—ethnic. Something Middle Eastern, slightly primitive in style, but with a real seductive side, a lot of drums."[2] McNeely uses the main melody for the reptilian Xizor, then includes a section led by strings to represent Xizor's romantic side, but finally finishes the piece with the "angry" ethnic melody, claiming that "the primal ultimately wins out."[5]
"Xizor's Theme" was later included on Varèse's In Session: A Film Music Celebration and Varèse Sarabande: A 25th Anniversary Celebration compilation albums.[15]
The Seduction of Princess Leia
[
]
This waltz is inspired by the scene in which Princess Leia Organa goes to Prince Xizor's Palace to seek the aid of Black Sun. The piece begins with a motif representing the emitting of Xizor's Falleen pheromones which begin to seduce Organa. As their passion intensifies, so do the speed and energy of the waltz. After the pheromone motif repeats, the piece takes a lusher, more romantic turn as Organa ceases to resist. A final appearance of the pheromone motif is broken up with a musical representation of Chewbacca interrupting by pounding on the door.[5]
Night Skies
[
]
In this piece, both Xizor's Theme and Darth Vader's Theme (The Imperial March) are played more softly than usual as the respective characters experience reflective moments. Xizor first ponders on Organa's rejection of him and finds himself only more attracted to her. Then, Vader tries to contact his son Skywalker through the Force, and McNeely uses the choir "as a very quiet, reflective element about a man having a moment of introspection at a pivotal point in his life."[2] After a bold statement of Williams' "Force Theme," the Imperial March returns as Vader learns the history of Xizor's family.[5]
Into the Sewers
[
]
In this scene, Skywalker, Chewbacca, Rendar, Calrissian, and Benedict Vidkun must travel through sewage tunnels to break into Xizor's Palace to rescue Organa.[14] McNeely calls this composition the "musical equivalent of walking through sludge of unimaginable olfactory repugnance."[5]
The Destruction of Xizor's Palace
[
]
In what Robert Townson called the "big finale cue,"[6] McNeely uses the choir "as a power element for the climactic destruction of Xizor's palace as the orchestra plays with great fury and bombast."[2] This ten-plus minute long finale piece begins with a choral presentation of Dha Werda Verda as Skywalker, Calrissian, Rendar, and Chewbacca break into Xizor's palace to find Organa. Once she is discovered, the music begins building until they run into Xizor, and then Calrissian sets a thermal detonator. The group then escapes the doomed palace and engages in a battle against Xizor's forces and the Imperials, eventually prevailing to fight the Empire another day.[14]
In addition the use of Xizor's Theme, this track features multiple instances of the Imperial March, acknowledgment of which is curiously absent on the rear cover of the album case. After nine minutes in, the Alliance Battle Hymn makes another appearance, followed by a "triumphant passage signaling the end of another great adventure."[5]
Album details
[
]
Track listing
[
]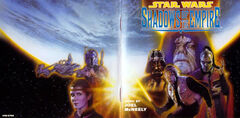 Main Theme from Star Wars and Leia's Nightmare (3:41)
The Battle of Gall (7:59)
Imperial City (8:02)
Beggar's Canyon Chase (2:56)
The Southern Underground (1:48)
Xizor's Theme (4:35)
The Seduction of Princess Leia (3:38)
Night Skies (4:17)
Into the Sewers (2:55)
The Destruction of Xizor's Palace (10:44)
Enhanced CD features
[
]
The enhanced CD contains several features including an introduction with an overview of the Shadows of the Empire multimedia project, biographies on Steve Perry, Jon Knoles, Doug Chiang, John Wagner, and Michael Butkus, galleries and biographies from artists Ralph McQuarrie, Drew Struzan, Hugh Fleming, and Kilian Plunkett, information about Joel McNeely, Ben Burtt, the Royal Scottish National Orchestra and Chorus, Robert Townson, Matthew Joseph Peak, and Varèse Sarabande Records, and information about the book, the game, the comic series, and the toys based on the characters. The music section also features the entire "Music of the Shadows" chapter from The Secrets of Star Wars: Shadows of the Empire, recording session photographs by Matthew Joseph Peak, and other text also printed in the album's liner notes. The liner notes of the booklet give brief plot summaries for each track of the corresponding sections from the novel. McNeely wrote, "Unlike with film music, I have been allowed to let my imagination run free with the images, characters and events from this story. I have also had the luxury to loiter as long as I like with a character or scene. Every passage represents some person, place or event in this story."
Editions
[
]
ASIN B0000014YD; April 23, 1996, Varèse Sarabande, Enhanced CD
ASIN B0000014YE; April 23, 1996, Varèse Sarabande, Audio cassette
PC Video Game; 1997, soundtrack from the game by John Williams included on the CD when put in computer.
Credits
[
]
The Enhanced CD features include a full credit listing for the Royal Scottish National Orchestra and Chorus:
Orchestra

First violins

Edwin Paling (Leader)
William Chandler
Andrew Martin
Robert Jennings
Barbara Paterson
David Yelland
Christopher Ffoulkes
Jane Reid
Nigel Mason
Michael Rigg
Alison Mclntyre
Gail Digney
Gerard Doherty
Caroline Parry

Second violins

Rosalin Lazaroff
Jacqueline Speirs
William Berry
Julian de Ste Croix
Beth McKill
Robert Dickin
Wanda Wojtasinska
Penny Dickson
Isabel Gourdie
Wendy Miller
Ursula Heidecker
Alexa Butterworth

Violas

John Harrington
Ian Budd
David Amon
Susan Blasdale
Olwen Clark
David Martin
Nicola McWhirter
Berend Mulder
Claire Dunn
Neil Gray

Double basses

David lnglis
Robert Mitchell
Michael Rae
Paul Sutherland
Gordon Bruce
John Clark
Sally Davis

Flutes

John Grant
Helen Brew
Janet Richardson

Oboes

Clare Johnson
Stephen West
Mary Muir

Clarinets

John Cushing
Josef Pacewicz
Michael Huntriss

Bassoons

Julian Roberts
Allan Geddes
David Davidson

Horns

David McClenaghan
Joseph Giddis Currie
John Logan
Charles Floyd
Kenneth Blackwood
James Moore
Hugh Seenan

Trumpets

John Gracie
Brian Forshaw
Marcus Pope

Cellos

Pauline Dowse
Jeremy Fletcher
Miranda Phythian-Adams
Lyn Armour
William Paterson
Geoffrey Scordia
Giulio Romano
Peter Hunt
Ruth Smith
Rachael Lee

Trombones

Lance Green
Bryan Free
Alistair Sinclair
John Milne

Tuba

Timpani

Percussion

Alan Stark
Elspeth Rose
Scott McKenzie
Kirk Richardson
Neil Foster
Joanne McDowall

Piano

Harp
Chorus

Chorusmaster

Accompanist

First sopranos

Alison Baird
Alison Blair
Sarah Jane Brown
Valerie Brownhill
Mairi-Therese Cleary
Gillian Crosier
Alice Goe
Theresa Hoare
Morag Kean
Heather Keating
Karen Kime
Joyce McCallum
Jane MacDonald
Kathleen MacDonald
Joan Mackenzie
Pamela Mason
Anne Murphy
Wilma Murphy
Kathleen Rankin
Caroline Robb
Elizabeth Njo Roge
Pamela Roulston
Joanna Stewart
Joan Taylor
Katie Wylie
Janet Young
Roberta Yule

Second sopranos

Kate Adams
Mairi Armstrong
Mary Ball
Jill Blackmore
Sylvia Campbell
Charlotte Cates
Mhairi Davies
Mary Duffy
lsobel Evans
Jennifer Hampton
Alison Holiday
Lelia lnglis
Sheila Kirkpatrick
Lin Li
Ann McClymont
Grace Macdonald
Eleanor MacKillop
Hazel McLeaod
Penny Munden
Fiona Murray
Jo Nicholson
Audrey Ogilvie
Alison Page
Carole Riato
Catriona Robertson
Margaret Sharp
Norma Speirs
Grace Stewart
Gillian Taggart
Karen Ann Thomson
Cherry Tinniswood
Marie Turner
Morven White
Patricia Young

First altos

Moira Allingham
Anne Brunt
Alison Bryce
Frances Cairney
Mairi Coyle
Joan Duff
Marjory Duguid
Mary Edmiston
Rona Gray
Ruth Hickman
Alison Holm
Jennifer Laidlaw
Carol Lipton
Jan Livesley
Sybil McAleese
Veronica McBurnie
Elizabeth McColl
Maureen McCroskie
Kerry McGrandles
Rona McGregor
Linda McLauchlan
Marita McMillan
Lorna McRobert
Margaret Miller
Marjorie Miller
Alice Paton
Sheena Patrick
Louise Reid
Betsy Stevenson
June Thomas
Vida Thomson
Ruth Townsend
Olive Walls
Sandra Whittaker
Brenda Williamson
Aileen Wright

Second altos

Susan Burnett
Carolyn Calder
Moira Campbell
Anne Clift
Irene Coleman
Helen Cochrane
Linda Gemmell
Margaret Hanningan
Elspeth Low
Margaret McEwan
Jannette Morrison
Maureen Munns
Marie Murray
Tryphena Nixon
Ruth-Mary Reid
Judith Robertson
Elizabeth Scobie
Heather Smith
Valerie Stewart
Fiona Strachan
Jill Taylor

Tenor 1

Clifford Bartlett
Andrew Christie
Ernest Dodds
David Gee
David Hampton
Roger Lang
Ewan Love
Angus McCaig
Eddie McKenna
William Meekison
Gerry Mullen
Ross Nicol
David Palmer
Colin Smith
Ian Stuart
James Walls
Andrew Webb

Tenor 2

Alan Dobson
Simon Freebairn Smith
Ronald Grant
Gilroy Harrison
Mike McCutcheon
Norrie Mackay
Ian Monie
Jack Powell
Robert Wallace
Gary Wares
Alastair Watt
Donald Weetman

First bass

Ken Allen
Roderick Bayne
Geoff Boath
Gordon Callander
Calum Crawford
Cameron Daisley
Andrew Douglas
George Eastop
Tom Ferguson
Bill Geoghan
John Gillies
Allan Graham
Andrew Kirkhope
Stephen Lipton
Gordon McCulloch
Colin McDonald
Archie McPherson
John MacPherson
Anthony Millar
David Nicol
Leo Nowak
Richard Shaw
Alasdair Smith
Gareth Wilson

Second basses

Frank Adams
John Batchelor
Melvyn Davies
Alasdair Farmer
Nick Harding
Kenneth McAra
Struan McCallum
Iain McGlashan
Christopher McGinty
Marshall McKillop
Iain McLean
John McLellan
Jim McRae
George Matusavage
John Miller
Eric Robertson
Ian Rolfe
Alistair Simpson
Geoffrey Smith
Hugh Smith
Alex Steen
Malcolm Stewart
David Townsend
Daniel Traquair
Misconceptions
[
]
There are a number of rumors and misconceptions surrounding Shadows of the Empire,[16] including that John Williams was offended at not being offered the project;[17] that Williams and McNeely are good friends, and that Williams personally recommended McNeely for the project;[10] that the score was written for the Shadows of the Empire video game;[10] that Williams made a musical homage to Shadows in his score for Episode III Revenge of the Sith;[18] and even that Shadows was the first official Star Wars music not written by John Williams.[19]
Additionally, almost as early as a year before the release of Revenge of the Sith, a clip titled "Approaching the Battle"—actually made up of the Star Wars Main Title mixed with "Night Skies"—made its way around the internet and file-sharing networks claiming to be music "stealed [sic] from Lucasfilm" from the forthcoming Star Wars film. The hoax persisted through to the release of the actual score in 2005.[20]
Sources
[
]
Notes and references
[
]
External links
[
]