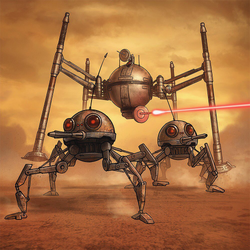 Spider droid was a general term usually referring to one of the battle droids in the Droid Army of the Confederacy of Independent Systems or the Imperial Army.
---
This is a disambiguation page—a navigational aid that lists other pages that might otherwise share the same title. If an article link referred you here, you might want to go back and fix it to point directly to the intended page.
---
Community content is available under
CC-BY-SA
unless otherwise noted.