House of the Dragon Trailer - The Loop
Play Sound
"The strongest stars have hearts of kyber."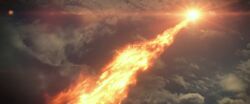 Stars were massive, glowing, spheres of plasma and gas that produced their own light and energy. Stars that were the central body of a planetary system were referred to as suns.
Description
[
]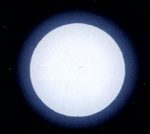 Stars were large celestial bodies that generated heat, light and radiation and consisted of a mass of burning plasma and gas.[1] Resistance member Karé Kun once referred to them as "giant balls of exploding gas."[2] Stars came in various sizes and types, such as red dwarfs,[3] brown dwarfs,[4] yellow dwarfs, red giants,[5] blue-white stars,[6] and blue dwarfs.[7] During the High Republic Era, stars were assigned to a specific class by their chemical properties, such as R-class stars being unusually nitrogen-heavy.[8]
Starbirth
[
]
Stars formed in areas of space known as stellar nurseries,[9] through a collision of energies in the form of pressure and heat, a process which shaped the space around it and could be seen from millions of kilometers away.[10] The ignition of a planet's core by an outside force could also result in the formation of a star.[11] After their birth, stars went through various stages during their life, such as a yellow dwarf expanding to become a red giant.[5] Plants drew sustenance from sunlight.[12]
Stars and planets
[
]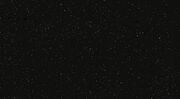 Most stars were orbited by a set of planets and other bodies.[13] In that case, they were referred to as suns. A sun, together with all the bodies bound to it, formed a planetary system. In some cases, a planetary system could contain several suns, as was the case around the planets of Tatooine[14] and Mon Cala.[15]
A planet revolving around a star normally received light and warmth from it,[5] although there were exceptions. Umbara was known as the "Shadow World" because the rays of its sun never completely reached the planet's surface, keeping it in perpetual darkness.[16] In the night sky, remote stars looked like mere points of light.[13] By convention, those points of light were grouped into constellations.[17] Without a star, most worlds would become lifeless and frozen. The size and distance of a sun would affect many of the features of a planet orbiting it.[18]
Appearances
[
]
Non-canon appearances
[
]
Sources
[
]
Notes and references
[
]
↑  Tatooine in the Databank (backup link)
↑  Mon Cala in the Databank (backup link)
↑  Umbara in the Databank (backup link)
External links
[
]