Wiki Targeted (Entertainment)
Play Sound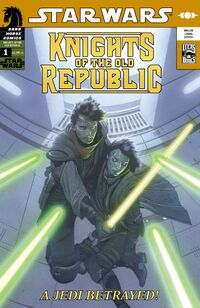 A comic book is a magazine or book containing the sequential art form of comics. Comic books are often called comics, especially in the U.K. Although the term implies otherwise, the subject matter in comic books is not necessarily humorous, nor does it refer to short comic strips (like Peanuts or Dilbert). In fact, the seriousness of the medium varies widely; for this reason, Stan Lee lobbied for the merging of the two words into comicbook, though he admitted the chances of this are slim.
Many early comic books were simply collections of comic strips that had originally been printed in newspapers. The commercial success of these collections led to work being created specifically for the comic-book form, which fostered conventions specific to comic books, like splash pages. Long-form comic books are called graphic novels.
American comic books have become closely associated with the superhero genre. In the U.K., the term "comic book" is used to refer to American comic books by their readers and collectors, while the general populace would mainly consider a comic book a hardcover book collecting comic-book stories, such as the Oor Wullie annual.
Comics have been an important part of the Star Wars Expanded Universe since July 1977. Marvel Comics first gained the rights to Star Wars comics. Dark Horse Comics later became the major publisher of Star Wars comic-book material. With the purchase of Lucasfilm Ltd. by Disney, the rights to Star Wars reverted back to Marvel, also owned by Disney.
External links
[
]