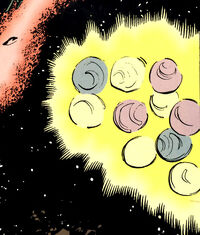 A star cluster was a gravitationally-bound group of stars that had formed from the same molecular cloud. Depending on density, individual stars may or may not have had systems of planets orbiting them. There were several star clusters in the galaxy, including the Hapes Cluster[1] and the Cron Cluster.[2]
Community content is available under
CC-BY-SA
unless otherwise noted.