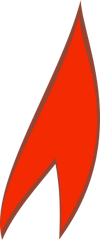 The Surronians were a race whose society was based on groups called guilds. Within each guild, there was a hive mind which governed each individual Surronian. They were known for their starship designs, unique creations almost never seen offworld. When the Surronian economy fell on hard times, they entered a contract with Rendili StarDrive, a deal which eventually produced the Starlight-class light freighter. They also produced the Conqueror-class assault ship, the same class of ship as Guri's Stinger. It is presumed the Surronian Farstar was also produced by Surronian craftsmen.
Appearances
Sources
Community content is available under
CC-BY-SA
unless otherwise noted.