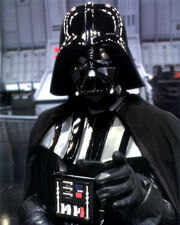 Welcome to Wookieepedia, the Star Wars Wiki! You don't have to log in to read or edit articles on Wookieepedia, but creating an account is quick, free and non-intrusive, requires no personal information, and gives you many benefits, including:
The use of a username of your choice
Your own user page
Your own talk page which, if you choose, also allows users to send you messages without knowing your e-mail address
The ability to view all your contributions via a "My contributions" link
The use of your own personal watchlist to which you can add articles that interest you
The ability to rename pages
The ability to upload images
The ability to customize the appearance and behavior of the website
The eligibility to become an administrator
The right to be heard in votes and elections
Your IP address will no longer be visible to other users.
If you wish to continue to contribute without registering, please take note of our Manual of Style to ensure your contributions fit in with the rest of this wiki.
We hope that you choose to become a Wookieepedian and create an account. —Thanks for your edit to the Shaak Ti page!
Banana32
(
talk
)
Thanks for making some expansions to articles but please remember to source your additions. If you don't know how to then feel free to ask or check out this link --Lewisr (talk) 22:35, November 26, 2017 (UTC)
If you're going to add in appearances, please at least add the link rather than just lazily doing nothing --Lewisr (talk) 04:12, December 27, 2017 (UTC)
Templates
Edit
When adding things like Mentioned only or Cover only please use Mo or Co as that's actually how its supposed to be added --Lewisr (talk) 01:57, February 8, 2018 (UTC)
Please be careful with how you're adding appearances into the relevant sections, I've had to cleanup every single one you've done. --Lewisr (talk) 19:36, February 10, 2018 (UTC)
---
This is the discussion page for an anonymous user, identified by the user's numerical IP address. Some IP addresses change periodically, and may be shared by several users. If you are an anonymous user and feel that irrelevant comments have been directed at you, please create an account or log in to avoid future confusion with other anonymous users. If you're concerned with privacy, registering also hides your IP address.
[WHOIS • RDNS • RBLs • Traceroute • Geolocate • Tor check • Proxy check] · [RIRs: America · Europe · Africa · Asia-Pacific · Latin America/Caribbean]
Community content is available under
CC-BY-SA
unless otherwise noted.