Thank you for contributing to Wookieepedia! Please note that at least one of your recent additions added unverified information to a mainspace article. Additions to Wookieepedia's articles must be verifiable by a reliable source per our sourcing policy, and unverified information may be reverted or deleted. Continuing to add unverified information may lead to you being blocked from editing by an administrator. Thank you. Grand Moff Tranner
(Comlink) 17:12, December 21, 2012 (UTC)
Please stop. Continuing to add unverified information to Wookieepedia will result in being blocked from editing. Please take some time to familiarize yourself with all of Wookieepedia's policies before continuing to contribute. Your cooperation is appreciated.

CC7567

(talk)

06:05, December 23, 2012 (UTC)

Please be careful. Your contributions are appreciated, but some of the information you've been adding is incorrect. We don't know if Yirt the slave died, and even if he did, it took place in a flashback and would not occur in 25,793 BBY. Gost's presence aboard Fury Station does not mean that Tython is his homeworld. Those sorts of inferences are highly speculative and are not based on fact. Please be more careful. Menkooroo (talk) 15:37, December 23, 2012 (UTC)

Continuing this discussion, please, if you're going to be creating articles from TOR, learn the difference between a class mission and a normal mission. It's fanon to assume that it was the Imperial Agent who completed all of the quests, and it's most definitely fanon to assume that Togrutas are from Shili. Continue to add poorly-researched and speculative articles will result in administrative action. Thank you.

Cade

Calrayn

01:18, December 24, 2012 (UTC)

Yes, he is. But seeing as the actual details of the article were completely false, it's clear that you didn't put any effort into actually researching the character or writing an accurate article.

Cade

Calrayn

01:27, December 24, 2012 (UTC)

.... Vol Argen was the former Minister of Defense for Balmorra. He isn't a Republic soldier, and he wasn't stationed on Balmorra. Just because a name is on the list on the TOR article does not mean that you should create it without actually researching who the character is. Don't create articles if you're not prepared to put all of the factual information you have on it and source it. As for why it was deleted, the article's content was false and there is no point keeping a stub article that contains fanon.

Cade

Calrayn

01:37, December 24, 2012 (UTC)

You've done better lately, but you still cannot assume homeworlds such as Byss for Abyssin, Selonia for Selonians, etc., and please research the character in-game before creating an article. You're clearly creating articles using info from other articles on Wookieepedia, and you need to be actually using the source to get info.

Cade

Calrayn

21:16, December 26, 2012 (UTC)
User warning: Fanon.

Please do not add your own fan-fiction to Wookieepedia articles.

If you continue to add fanon to the site, you will be banned.

Your input might be more welcome at the Star Wars Fanon Wiki.
This is your final administrative warning. If you add any more false or speculative information to articles, you will be blocked from editing without further notice. —MJ— Holocomm 01:33, January 2, 2013 (UTC)

You have been blocked from editing for 1 week, for ignoring all of the warnings above. When this block expires, you will be expected to heed all of these warnings and follow all site policies. If you fail to do so, you will be blocked again. To contest this block, please contact the blocking administrator with the reason you believe the block is unjustified. Grand Moff Tranner
(Comlink) 18:06, January 2, 2013 (UTC)
Congratulations on creating Jela Reneke, which is Wookieepedia's 100,000th article! :D —MJ— Council Chambers 18:05, January 10, 2013 (UTC)
I'm just gonna piggyback off this one and offer my congrats on this as well. Supreme Emperor (talk) 22:19, January 10, 2013 (UTC)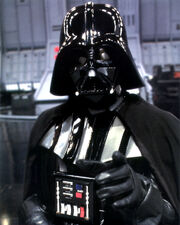 Welcome to Wookieepedia, the Star Wars Wiki! You don't have to log in to read or edit articles on Wookieepedia, but creating an account is quick, free and non-intrusive, requires no personal information, and gives you many benefits, including:
The use of a username of your choice
Your own user page
Your own talk page which, if you choose, also allows users to send you messages without knowing your e-mail address
The ability to view all your contributions via a "My contributions" link
The use of your own personal watchlist to which you can add articles that interest you
The ability to rename pages
The ability to upload images
The ability to customize the appearance and behavior of the website
The eligibility to become an administrator
The right to be heard in votes and elections
Your IP address will no longer be visible to other users.
If you wish to continue to contribute without registering, please take note of our Manual of Style to ensure your contributions fit in with the rest of this wiki.
We hope that you choose to become a Wookieepedian and create an account. —Stake black msg 02:31, January 11, 2013 (UTC)
---
This is the discussion page for an anonymous user, identified by the user's numerical IP address. Some IP addresses change periodically, and may be shared by several users. If you are an anonymous user and feel that irrelevant comments have been directed at you, please create an account or log in to avoid future confusion with other anonymous users. If you're concerned with privacy, registering also hides your IP address.
[WHOIS • RDNS • RBLs • Traceroute • Geolocate • Tor check • Proxy check] · [RIRs: America · Europe · Africa · Asia-Pacific · Latin America/Caribbean]
Community content is available under
CC-BY-SA
unless otherwise noted.