This is (of course) my Talk Page. If you need to tell me about an object on any status noms that I have to strike out wait at least 3 days before messaging me.
Archived talk: 1
Huoba Neva in Galactic Battlegrounds
[
]
Hi Commander Code-8! I saw you recently added Star Wars: Galactic Battlegrounds to Huoba Neva's appearances. Can you let me know just how Neva is involved in the game so that I can update the article since it is a Featured Article? Is it a full appearance, a mention, etc. Many thanks - Sir Cavalier of One

(Squadron channel) 00:41, April 17, 2018 (UTC)
Thanks for the info! Much appreciated! - Sir Cavalier of One(Squadron channel) 10:06, April 17, 2018 (UTC)
Chiraneau in Galactic Battlegrounds
[
]
Hi Commander Code-8, could you elaborate on Chiraneau's appearance in Galactic Battlegrounds? I imagine similar to Huoba Neva, nonetheless posting to get confirmation. Hanzo Hasashi (talk) 23:14, April 17, 2018 (UTC)
Re:Source request
[
]
I'm on the road right now, so I won't be able to look that up for another week or so. Sorry about that! - Cwedin(talk) 18:02, July 1, 2018 (UTC)
Imperial Commando
[
]
Hi Commander Code-8, good thing I have this on paperback and ebook. The rock-lion mention its a quote at the beginning of the last chapter of the novel, reads the following:
"Your prowess with a lightsaber is childish vanity. Your physical Force powers are no more than a conjuror's trick, sleight of hand to dazzle the ordinary beings you should be serving. You profane these powers by using them as weapons in war. And you fail to grasp the single, simple, uncompromising duty of the true Jedi. The Jedi is the rock-lion at the gate who says, "I will defend these beings with my life, and that is the sum of me." Etain Tur-Mukan died to save one life, a man she did not even know, but felt compelled to save, and that is what made her stronger in the Force and a truer Jedi than any of you acrobats, tricksters, and specious, empty philosophers. —Kina Ha, Jedi Knight; unsure of her exact age, but at least a thousand years old"
Hope it helps, let me know if you need something else--DarthRuiz30 (talk) 04:45, July 3, 2018 (UTC)
Image source
[
]
Hi, would you mind adding a proper source to File:Hoxie_imprisoned.png? Thanks. 1358 (Talk) 23:28, July 29, 2018 (UTC)
Ambush!
[
]
Referencing
[
]
Please pay a little closer attention to your referencing. This whole paragraph cannot be sourced to the primary game, as the paragraph mentions the expansion. Toprawa and Ralltiir (talk) 15:43, August 11, 2018 (UTC)
Liberation of Kashyyyk
[
]
Hello, sorry I just saw your message. I removed them because on the talk page someone said it wasn't the same event in both continuities. But if you wanna link them together I don't really have much against linking them --Lewisr (talk) 21:59, September 3, 2018 (UTC)
WP:TOR
[
]
Hey there! You were listed as one of the participants of Wookieepedia:WookieeProject The Old Republic before it went down, and are currently among the non-inactive users who I have not removed from the list. I have recently become the project's new leader, in an attempt to revitalize it with a focus on content from or relating to KOTFE and KOTET in preparation for the supposed update, and am informing all members.
Cheers!
Fan26 (Talk) 13:19, September 23, 2018 (UTC)
IRC
[
]
Is it possible for you to come on IRC presently? I'd like to ask you a few things related to your Rescue nom that will just be easier discuss one-on-one. Toprawa and Ralltiir (talk) 01:34, March 8, 2019 (UTC)
Rescued
[
]
Morgo/Legends
[
]
Zaloriis and Culroon
[
]
It said Veers fought for the Empire in the campaigns at Zaloriis and Culroon. "An Imperial veteran from Denon, General Veers fought for the Empire in campaigns such as Zaloriis and Culroon before being assigned to Darth Vader's Death Squadron." Toqgers (talk) 01:54, January 16, 2020 (UTC)
Attack on the Trade Federation outpost
[
]
Trade Federation outpost
[
]
Vadoo/Legends
[
]
Simna
[
]
The One Who Laughed
[
]
Torn Station system
[
]
Unidentified Wookiee base (shipyard)
[
]
Input requested
[
]
Hi, as one of the site's few Galactic Battlegrounds veterans, would you mind having a look at Forum:SH:Merging and Splitting Articles and commenting? Cheers, 1358 (Talk) 08:06, May 1, 2020 (UTC)
The Return
[
]
Welcome back, CC8.
Winterz (talk) 14:14, 23 February 2021 (UTC)
Edit summaries
[
]
Thank you for contributing to Wookieepedia! When editing, please remember to provide an edit summary more often. This helps your fellow Wookieepedians, particularly those patrolling the Recent changes, understand why you are making certain changes. Thanks! Toprawa and Ralltiir (talk) 20:19, 24 February 2021 (UTC)
Alaris Prime
[
]
Very nice work! Hk 47 (talk) 22:08, 4 March 2021 (UTC)
Rock-vulture
[
]
Chiss Academy and Yresilini general
[
]
Simon the Ewok
[
]
Zalor Minister II
[
]
Bongo, destroyer of worlds
[
]
Ride of the Trandoshan Army
[
]
Ceremonial Staff
[
]
Luke Skywalker's dog
[
]
Hylaian marsh bamboo
[
]
Re: Old objection
[
]
Thanks, I'll check it out tonight. Past week has been hectic. Cheers, 1358 (Talk) 15:16, 16 May 2021 (UTC)
Pekt's father
[
]
This one time where evil robots threatened Chewie's crib, man
[
]
A barnacle walks into a bar...
[
]
Vis
[
]
Earl of Vis: Part 1
[
]
Jedi temple (Alaris Prime)
[
]
Laeca Valorum
[
]
Earl of Vis: Part 2 & Pontel
[
]
Bith opera CA
[
]
Force Command Two
[
]
Oink.
[
]
EC 80
[
]
You are invited to join the 80th EduCorps meeting, scheduled for 6:30 PM UTC / 2:30 PM ET on July 10. Please leave notes if unable to attend. Shayanomer
(talk) 10:54, 13 June 2021 (UTC)
Valorum #2
[
]
Plo Koon's uncle
[
]
Boogie Zoochy
[
]
Zooch'ing at the sky house
[
]
Chewie's Camp
[
]
Lake Vis
[
]
Jedi holocron (Alaris Prime)
[
]
"May Fourth, so Why Ten?" — the troubles of WP:TOR

[

]
Trade Federation listening array
[
]
Sweet tooth
[
]
Attack on the Trade Federation listening array
[
]
DRN-592
[
]
Zoochberry cobbler
[
]
Jensaarai Mentor Award
[
]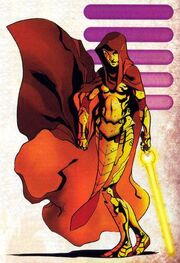 Not overlooked anymore due to your great work, but here you go anyway :P JediMasterMacaroni

(Talk) 05:32, 12 July 2021 (UTC)
Nom it = eat it
[
]
Of course the guy's affiliation was never specified
[
]
EC 81
[
]
EduCorps Meeting 81 is scheduled for August 14, 2021 at 7:00 PM UTC / 3:00 PM ET. Please leave notes if you are unable to attend. Zed42 (talk) 07:38, 17 July 2021 (UTC)
A name so freaky I thought it was Cade's
[
]
Dynamite droid #908
[
]
To the grove. The ancient grove
[
]
Chymoelaan
[
]
Cheese curls
[
]
Wrencess
[
]
Attack on Coruscant
[
]
LUH-989
[
]