Welcome to Obi-wan Jacobi's talk page,

<insert name here>

.
Please feel free to leave me a message. I will respond on your talk page.
Welcome, Obi-wan Jacobi!
Edit
Hello and welcome to Wookieepedia. I hope you like the place and choose to join our work. Here are a few good links for newcomers:
General help

Site policies

Contribution help
Wookieepedia aspires to be a reliable source for all Star Wars fans to read and draw information from, and as such, fan-created continuity and fan fiction are not allowed within our articles. All in-universe material must be attributable to a reliable, published source.
Please do not remove talk page and forum comments, as they are part of the public record. Remember that you should always sign your comments on talk and vote pages using four tildes, like this: ~~~~.
I hope you enjoy editing here and being a Wookieepedian! If you have any questions, see the help pages, add a question to the Senate Hall, visit our official IRC channel, or ask one of our administrators. May the Force be with you!
Re: revert
Edit
Hey Obi-Wan,
I reverted your edit because while the KOTOR campaign guide does explicitly state he was "a perfect being," it becomes redundant at that point where the article states he was a "god." Perhaps if it were added to the P&T section it would appear less repetitive. I'm sorry I didn't leave an explanation in the edit summary, and I appreciate you taking the time to confer with me about the matter.
I also noticed that you seem to be fond of things regarding Tales of the Jedi. Have you ever considered participating in Tales of the Jedi project? Let me know your thoughts on this and the Adas thing, and thanks again ;)—Tommy9281

(No truth in me) 23:49, November 9, 2009 (UTC)
Hey no sweat man. Wookieepedia is a community, and try to promote that sentiment through friendliness whenever an opportunity presents itself. As far as TOTJ goes, I actually spearhead the project and have a considerable amount of knowledge regarding all involved subjects. If you ever need assistance with that or anything else I can probably help you; if not, I can certainly point you in the right direction. I'm usually available more often than not so you can email me or drop a line on my talk page if ever you need anything. Thanks a lot for joining the project, and I look forward to working with you.—Tommy9281 (No truth in me) 00:50, November 10, 2009 (UTC)
Re: Acting Dark Lord
Edit
Huh, I never saw that before. I guess I'll check it out and see how I can integrate it. IFYLOFD (You will pay the price for your lack of vision!) 21:54, December 7, 2009 (UTC)
Ludo main image
Edit
Hey Obi-wan,
I spoke to Floyd last night & let him know you were trying to get in contact with him. He saw your message but forgot to reply because he had some other stuff come up. I'm glad you two were able to come to an agreement. Let me know if you need anything else.—Tommy9281

(No truth in me) 00:52, December 15, 2009 (UTC)
Re:Sith species
Edit
Hi yah, Obi-wan. The article says that players who choose the Sith Inquisitor class start out as a slave on Korriban. The slave overseers, which are pure-blood members of the Sith species, spot the slave's force potential, but are loathe to work with such human scum, as the source puts it. Hope this is helpful to you :) Jinzler 23:21, January 14, 2010 (UTC)
The Inquisitor's harsh life begins as a human slave at the Sith Academy on Korriban... The overseers, members of the true-blood Sith species, see opportunity in the slave's innate abilities but are loathe to work with such human scum. --Jinzler 23:50, January 14, 2010 (UTC)
Sith beginnings
Edit
Hey Obi-Wan,
Sorry for not getting back to you sooner. I'm not sure of 130,000 BBY, but Jedi vs. Sith: The Essential Guide to the Force states that the Sith civilization began on Korriban in 100,000 BBY.14:57, January 31, 2010 (UTC)
I'm not sure if it would be considered fanon, perhaps someone just made a mistake. For now we can go with 100,000 BBY, and I'll check a few other sources to see if there is something I missed.—Tommy 9281 (Mechno-chair) 23:28, February 1, 2010 (UTC)
Hey Obi-Wan,
Do you have access to IRC? If so, I'd like to meet with you sometime soon.—Tommy 9281
(Mechno-chair) 03:35, February 11, 2010 (UTC)
After the "How to Join" section, you'll see next major section says "Web client." click where you see the link that says "irc.wikia.com/starwars" and that should take you to the IRC page. Then you sign in with your username, no spaces, and you should be in. Keep me posted.—Tommy 9281 (Mechno-chair) 04:18, February 11, 2010 (UTC)
You can also click here: irc.wikia.com/starwars to access the WP:TOTJ IRC channel. I'm usually there when I'm online.—Tommy 9281 (Mechno-chair) 04:26, February 11, 2010 (UTC)
Hey Obi-wan,
If you're gonna be around tonight, I'd like to talk with you for a bit. Let me know.—Tommy 9281
(Mechno-chair) 01:09, February 19, 2010 (UTC)
No not Ravilan specifically, just to catch up on things. Hey that's no problem with me—I'm someone who totally understands (and advocates) for real life over Wookieepedia life, so you make sure you take care of that before all else. Like I told you, there is no rush for anything so don't feel like you're under any sort of time constraints. I'll be around, so we'll catch up sooner or later. PS, I recently acquired CSWE, so if you ever need me to look up anything for you I can do so.—Tommy 9281 (Mechno-chair) 12:54, February 19, 2010 (UTC)

Yes to many of those. If/when I catch you on IRC, I'll tell you what it says.—Tommy 9281 (Mechno-chair) 23:50, February 20, 2010 (UTC)
Sith Species article
Edit
Oh right, sorry my bad. Didn't know you were working on it. Will stop any additions. Sorry about that again :( I will instead concentrate on the Sith Empire article instead. Maybe we can compare notes and stuff? I haven't really brought an article to "Featured Article" status before so any tips you can give me would be appreciated. Anyway, hope I didn't derail anything you had with the additions I made to the Sith species article :) Also, don't mind, feel free to cut what you wish and keep what you want. Darth Batrus 09:38, February 27, 2010 (UTC)
No problem, can't wait to see your article when its done :) Also, if you want anything from the Sith Empire article that I am working on then feel free to take what you need. I was going to add in the technology section about in the bit about construction of Sith structures a bit on Library-temple. Will refrain from doing that but if you are interested, I thought I should highlight it. Anyway, with you and me working on these articles, perhaps we can get all Sith related articles up and running :D Darth Batrus 10:32, February 27, 2010 (UTC)

Sorry to bother you again, forgot to mention. The source on the Sith species purge rivalling that of a Bothan Ar'krai is Evil Never Dies; the line says that it rivalled that of a Bothan declaration of Total War but I believe thats an Ar'krai. Anyway, hope that helps. Darth Batrus 11:51, February 27, 2010 (UTC)

Another suggestion for Sith (species), when you mention the caste system, it might be helpful if you mention that the caste system fell out of favor when the concept of a "Sith Pureblood" took root, and any sign of Sith ancestry elevated you. That this essentially led to a two-caste system. I understand if you would want to wait for full confirmation of this, but it seems pretty clear that this is the route they've been going, such as not allowing the Sith Pureblood race for the Sith Inquisitor class, specifically because that class starts their story as a slave. —fodigg (talk) | 14:32, December 14, 2010 (UTC)
Hyperspace
Edit
Hey, Obi-wan,
Yes, I do, although I don't quite know how to navigate it. Tell me what you need and I'll figure out how to find it.—Tommy 9281
(Mechno-chair) 01:48, February 28, 2010 (UTC)
Can you meet me in IRC? I believe I have what you are looking for.—Tommy 9281 (Mechno-chair) 04:46, February 28, 2010 (UTC)
I'm around if you need anything.—Tommy 9281 05:33, March 4, 2010 (UTC)
Hey,
Sorry I haven't responded to you, I thought that my reply emails had been going through but apparently they haven't. I want you to put the Inuse tag back up on Ravilan. Today, I'll go over it to make sure everything is up to standards. From what i've already seen, it looks pretty good. When it's all done, you'll be nominating the article, probably for FAN instead of GAN, and that's because of the abundance of content. I can't be the nominator because you are the primary author of the article. I can however help you see it through the process. Let me know what you think.—Tommy 9281 11:24, April 19, 2010 (UTC)
I did indeed. He and I work very closely together, and I always trust his copyedit skills on whatever projects I am working on. It is part of the review that I myself will be conducting. As you progress in skill on Wookieepedia, you will find that there are many Wookieepedians around whose services/skills/expertise you can rely on. Master Jonathan is one such individual. Also, with articles of decent length, it is good to have more than one eye looking over the work, as one may catch something that another has missed.—Tommy 9281 22:18, April 20, 2010 (UTC)
OK, I did a complete copy-edit on the article at Tommy's request and also compiled a rough list of objections. This isn't everything I would object to in a full review on FAN, but rather just some major stuff and a few smaller things that jumped out at me. First, a few small issues that I fixed but would like you to note for the future:
We use American spelling and punctuation on Wookieepedia, not British style; see WP:MOS#Usage and spelling for more details.
Hyperspace is not capitalized when referring to the in-universe term, only the OOU fan club.
Spaced en dashes are generally considered poor form, as are two hyphens; an em dash not surrounded by spaces should be used instead. Also, it's generally preferred to use the HTML code — to create an em dash rather than the actual character, as dashes and hyphens are nearly impossible to tell apart in the edit box (likewise, – should be used for en dashes). See WP:DASH for more details.
OK, now let's get to objections:
"With first priority to protect the cargo of Lignan crystals, Omen made preparations to go into hyperspace, but before they could jump, Harbinger started producing nonsensical sensor readings and began to lean very close to Omen, about to collide, and at the last moment the ship's experienced navigator, Boyle Marcom, had engaged the hyperdrive, sending Omen into hyperspace.": Run-on sentence; please break it up.
Characters with both a first and last name should not be referred to by first name only except when multiple characters have the same last name. The Korsins are OK, but Adari Vaal should be referred to by her last name.
"not knowing that by this time the Sith Empire had already fell." This cannot be sourced to Paragon. Please find an appropriate source for it.
Please try to standardize the lengths of your paragraphs. Right now, they come in all shapes and sizes.
I'm noticing severe underlinking thorough the majority of the article.
"Ravilan and Yaru were talking, and then": This is unnecessary detail that probably should be removed.
"Jariad stepped forward and Ravilan saw him coming as he wielded a jagged vibroblade and leapt at Ravilan, cutting him down with his lightsaber." I can't figure out what you mean here. First, you say he had a vibroblade, then a lightsaber. Please clarify.
Please check the P&T closely for speculation/OR. I see at least a couple of statements that sound like original research. If it's not explicitly stated in the source, it shouldn't be there.
If you have any questions, don't hesitate to ask me. :) —Master Jonathan(Jedi Council Chambers) 22:46, April 20, 2010 (UTC)
Ol' Ludo
Edit
Hey dude,
Check the talk page of 5000 BBY. More recent sources have retconned the war as having taken place strictly during 5,000 BBY. Menkooroo 13:52, April 21, 2010 (UTC)
Hey Obi-wan,
My computer is back on line now so I'll be able to access IRC. I want to meet with you one of these days so we can go over Ravilan. Let me know when you'll be around. Thanks,—Tommy 9281 22:44, April 30, 2010 (UTC)
Re:Sith Empire
Edit
I placed the Emperor's escape from Sith Space around 4,990, as the Republic and Jedi had incursions into the Empire for ten years following the Great Hyperspace War. The Empire's page on the holonet indicates that the Emperor and his followers escaped from the carnage that followed the war, not the carnage during it. Therefore, twenty years after 4,990 would be 4,970. And according to the Dromund Kaas holonet page, the next hundred years, presumably until 4,870 with proper math, are used to actually establish the Empire. Hope this answers your questions. Darth Trayus(Trayus Academy) 07:01, May 6, 2010 (UTC)
It's in an essential guide somewhere I believe, but I don't particularly have the energy to search through them all at the moment. Feel free to make the change if you like, as it would still be technically correct, as you're only expanding the margin of possibility, not excluding years. Thanks for the input. Darth Trayus(Trayus Academy) 20:20, May 6, 2010 (UTC)
Crimson dude
Edit
Hey Obi-wan,
We need to get together some time soon to go over ol' Crimson man. Let me know when you're around.—Tommy 9281 23:56, May 17, 2010 (UTC)
Darth Andeddu
Edit
Hey Obi-wan,
As follows:
"The humanoid male known as Darth Andeddu hailed from the Deep Core world of Prakith, and lived some period after the Hundred-Year Darkness. "—Star Wars Legacy 30: Vector, Part 11.
"He eventually rose above his peers to claim the position of Dark Lord of the Sith and reigned from their ancestral homeworld of Korriban."—Darth Bane: Dynasty of Evil.
Let me know if you need anything else.—Tommy 9281 21:14, May 28, 2010 (UTC)
DOE quote
Edit
As follows:
"In the typical fashion of the Sith before Bane's reformations, Andeddu's reign came to a violent end when he was betrayed and overthrown by his own followers."
―Darth Bane: Dynasty of Evil
Let me know if you need anything else.—Tommy 9281 02:54, May 30, 2010 (UTC)
Andeddu and Korriban
Edit
Well, Obi-wan, here's the thing. DOE states that Andeddu was as Dark Lord whose homeworld was Prakith, but Star Wars Legacy 27: Into the Core says that Andeddu fled Korriban to escape his enemies, who Dynasty of Evil identifies as his followers. Thus, Andeddu ruled the Sith from Korriban, but they rose up against him, forcing him to escape and return to Prakith, his homeworld. As far as the time that he lived, it is at the very least the same time as the Hundred-Year Darkness, but more likely afterward. I would not quite say that everything we know about him points toward him being one of the Dark Jedi Exiles. Rather, based on his appearance in various comics, as well as the description given of his appearance in DOE, I would personally conclude his existence to be at least after the Hundred-Year Darkness, prior to the Golden Age of the Sith, and definitely before the Great Hyperspace War. Because Andeddu was Dark Lord of the Sith, he had to have become so after Ajunta Pall, whom we know was the first Dark Lord, but prior to Marka Ragnos, who was succeeded by Naga Sadow, the last Dark Lord of the Sith Empire as it was known prior to the Hyperspace War. He definitely lived before the rise of Freedon Nadd, who we know found Andeddu's holocron somewhere around 4400 BBY. We pretty much know the history of the Sith after that, and it is one where Andeddu most likely was not active during. However, to confuse things even further, in Star Wars: Republic 63: Striking from the Shadows, Andeddu's holocron gatekeeper image shows him with a lightsaber; not a protosaber—which we know the Jedi and Dark Jedi of the Hundred-Year Darkness and up to the Great Hyperspace War were equipped with—but a lightsaber. Hope this helps, let me know if you need anything else ;)—Tommy 9281 13:56, May 30, 2010 (UTC)
RE: CSWE
Edit
Hey Obi-wan,
I'm at work right now so I don't have access to IRC nor CSWE to tell you verbatim what it says. I remember reading the Korriban zombie entry in CSWE, which mentioned Dathka. I'm not sure if he has his own because I haven't looked yet. If I recall correctly, Andeddu's entry gives more information on him other than what we have from books, novels, etc. Until I get home, you'd be better informed by just looking at his article; I incorporated everything pertinent from CSWE a while ago. I can give you more details a bit later if you require. As a side note, how would you feel about undertaking ol' Dathka as our next endeavor?—Tommy 9281 23:34, June 29, 2010 (UTC)
GAN you suspect, hmm? You'd be surprised at the gold that I've been known to spin out of straw ;)—Tommy 9281 23:51, June 29, 2010 (UTC) Complete your current project; I'm in the middle of one or two myself, though nothing that will prevent us from working magic out of Graush. We'll give it a go some time soon.—Tommy 9281 23:51, June 29, 2010 (UTC)
Yes, they're fine, I'm just making a few extra tweaks to get it to the right standard. Most of the issues are markedly improved, though. I'll be updating the FAN objections in a few minutes. Thefourdotelipsis 10:49, July 1, 2010 (UTC)
Hey Obi-Wan, I've not found a source for the date yet—granted, I haven't been looking very hard. I'll look around for you a bit, but it is worth noting that The Essential Atlas says that after the Second Battle of Korriban, which is usually marked as the end of the war, the Republic sent an armada into Sith Space to wipe out the Empire. There's no indication of how long this campaign lasted, whether it was a couple of months or a full ten years. I'll keep searching, though. On another note, I didn't change the dates on the Sith Empire page, someone else did I'm guessing. Good luck with the Sith article, and I'll give you any info I come across. Darth Trayus(Trayus Academy) 22:04, July 15, 2010 (UTC)
Re: Ravilan
Edit
No problem, and good job with the article. 01:35, August 9, 2010 (UTC)
Re: Ravilan
Edit
No problem at all, keep up the good work. :) Jonjedigrandmaster (Talk) 01:48, August 9, 2010 (UTC)
Re:Great Hyperspace War
Edit
Ah, thank you very much Jacobi. That does help. I'll continue to be on the look out for anything more solid. Darth Trayus(Trayus Academy) 18:06, September 2, 2010 (UTC)
Hi my name is nikodemus, im pretty new in this wiki but i am a huge star wars fan and star wars action figure collector. just wanted to say hi.—Unsigned comment by Bibipbi (talk • contribs).
Re: Relin and Sith Lords
Edit
Hey Jacobi, thanks so much for your compliments on Relin :) and also a big thanks for posting on my page before making the change. The reason that Rrogon is listed as a Lord is that canonically he is one—in the Crosscurrent Dramatis Personae, he is listed as "Saes Rrogon; Sith Lord; captain, Harbinger (Kaleesh male)". So it may not have been JJM's intent originally for him to be a Sith Lord, but a Sith Lord he is. Jonjedigrandmaster (Talk) 16:56, October 7, 2010 (UTC)
They don't particularly look mutated to me. One's hunched over, yes, but he's in the process of attacking or being attacked. The others look more or less normal. Darth Trayus(Trayus Academy) 09:22, December 11, 2010 (UTC)
Okay, sure, whatever. Do what you want with the picture. You do know that you can make a BTS note about it, right? It's not that big a deal. Darth Trayus(Trayus Academy) 09:37, December 11, 2010 (UTC)
Sith species
Edit
Hi Jacobi, I don't wish to add it to the Sith (species) article myself while your "Inuse" template is in place, but you may be interested to know that the Sith species are mentioned on page 32 of Coruscant and the Core Worlds, in the RPG stats of Ra-Zyrth. --Jinzler 21:42, December 15, 2011 (UTC)
Hey Obi-wan, just wondering if this was a mistake. Cheers, 1358 (Talk) 14:36, March 8, 2012 (UTC)
Sith picture
Edit
Hello, Obi-wan Jacobi. I'm currently uploading potentially useful pictures from the Book of Sith: Secrets from the Dark Side, and I thought this one may be of interest to you&mdahs;for your "Sith (species)" improvement drive. The quality isn't really outstanding, but who knows... you still may find something to do with this picture. Regards. --LelalMekha (talk) 19:07, July 9, 2012 (UTC)
You're welcome. If you want, I can also upload the picture of the misrepresentatetd Massassi warriors—as you may know, they are already depicted according to their post-transformation appearance. --LelalMekha (talk) 08:52, July 10, 2012 (UTC)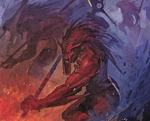 There you are, then. Well, this may be a retcon indeed, but not one I would appreciate. I really think the old Tales of the Jedi never get the credit they deserve. Granted, KOTOR I & II, and now SWTOR have reused elements that first appeared, but their unique "medieval" aesthetics. I mean, that time period was meant to be the Middle Ages of Star Wars, dammit. --LelalMekha (talk) 21:16, July 12, 2012 (UTC)
Grotthu and Sith Castes.
Edit
Hey I noticed that the information on the sith castes concerning the Grotthu was, highly innacurate to say the least. I have a few scattered discussions around, but put simply the term is never actually used to refer to red sith of any type, nor is there any indication that red sith slaves are a separate caste (they may simply be slaves from the other castes). I got into a bit of an editing dispute, I placed "slaves" under sith castes because they are still an important part of the sith social order . . . I think this Grotthu situation needs to be resolved. Also a side note, the Book of sith explicitely states that pureblood sith come in a range of hues from crimson to obsidian, so that should be put under skin color I guess.
ralok
(
talk
) 04:43, August 30, 2012 (UTC)
Community content is available under
CC-BY-SA
unless otherwise noted.