ToRsO bOy, welcome!
Hello and welcome to Wookieepedia. I hope you like the place and choose to join our work. Here are a few good links for newcomers:
Internal pages:

Online sources
Wookification

External Wikipedia pages:
I hope you enjoy editing here and being a Wookieepedian! By the way, you can sign your name on Talk and vote pages using three tildes, like this: ~~~. Four tildes (~~~~) produces your name and the current date. If you have any questions, see the help pages, add a question to the Community Portal talk page or ask me on my Talk page. May the Force be with you! -- QuentinGeorge 23:43, 23 Dec 2005 (UTC)
Your welcome
[
]
Sometimes I also need time to process what I have just read. Its understandable.--Darth OblivionComlink
02:00, 23 September 2006 (UTC)
DOD
[
]
No problem
[
]
Hey, no problem. I can't remember how I came to be on your userpage, but I noticed a problem and thought I'd fix it ;) -- beeurd talk 01:15, 26 September 2006 (UTC)
Userpage
[
]
Thanks ToRsO bOy. -- Jaina Solo(Goddess Stuff) 00:35, 27 September 2006 (UTC)
NAME
[
]
Hey sweet name. were you being sarcastic and then somebody cut your arms and legs off with a chainsaw?-Jacen Solo
Yeah. I went indignant on the guy who did this to me. Jerk told me at least now I have a really cute nickname. --ToRsO bOy 13:23, 17 October 2006 (PDT)

I knew it was a reference to that little town in New Mexico! By the way, did you ever get that really box that you were struggling with up the stairs? Jorrel Fraajic

Well with Marty missing his arms and legs, it was a tough job. I almost did it though but those dag nasty weasels found me and started chomping again. --ToRsO bOy 20:37, 28 November 2006 (UTC)

Dang weasels... hey, come to think about it, did you meet a homeless guy who hadn't had a bite in three days? He had a neck injury, I think... caused by the same chainsaw-wielding guy who took off your arms... the guy called him "another amusing anecdote."
Seriously, though, awesome name... very creative. And good job with the Weird Al reference. Jorrel Fraajic 19:07, 29 November 2006 (UTC)

Of course, why I didn't get it until now: Albuquerque! --

Riffsyphon

1024

06:12, 10 April 2008 (UTC)
Shadow saber
[
]
Shadow saber or Shadow Saber? Chack Jadson Talk 17:30, 3 September 2007 (UTC)
Yeah, Saber. My bad. Trying to find a way to edit that. --ToRsO bOy 17:33, 3 September 2007 (UTC)
Hi
[
]
Are you a fan of Star Wars: Republic Commandos, Clone troopers, or/and Mandalorians ner vod? Feel free to get involved in some of the discussions on my talk page. LethalReflex 18:45, 12 September 2007 (UTC)
Mando'a
[
]
Hi! I'm glad more and more people are getting involved with Mandalorians and other related people. For Mando'a research go to [1].
It's the best Mando'a you'll find with the only problem being it's in ABC order... Mando'a style. So it's hard to do unless you know what your word starts with in Mando'a.
Anyway, need anything translated give me a ring! And see my page for great Mando'a quotes by me or translated by me. Mh'i te'jant verd'e te Mando'ads! Mh'i t'aden a'deb teh Manda'yaim! Commando38 Cetar'o Manda'lor!

Mando'ade jorhaa'ir!'
Su'cuy!
[
]
Sorry, I only now found your note... Anyways, I'm glad you voted in the poll. Help yourself to any userboxes you want. Ib'tuur jatne tuur ash'ad kry'amur. Tracynsenaar 01:01, 26 September 2007 (UTC)
You say you like the Chiss; are you a Thrawn fan? Tracynsenaar 01:13, 26 September 2007 (UTC)
Wings
[
]
Replying from here, a little late: while only three squadrons are named in the novel, there's a reference on page 224 describing how "The StealthX wing split into six squadrons", and the total number of fighters, more than 70, corresponds to a six-squadron wing. I guess that the size of the wing might be defined primarily by the number of StealthXs available, rather than by any standard pattern, although maybe there's some deliberate subtext in the fact that it's the same as an Imperial TIE wing. --McEwok 17:02, 29 September 2007 (UTC)
Minor edits
[
]
Hey there. This is really not remotely a big deal, but I just wanted to let you know. If you click "minor edit", it should not be a change of content. Even adding something like a category makes it a non-minor edit. Just click the box if it is a spelling, grammar, formatting change or similar. It lets you sort out all the non-content edits from recent changes and similar pages, but someone may want to look at the addition of a category or any other content change. Just think edits to CONTENT rather than quantity of characters changed to determine if it's minor or not. (See also wikipedia's minor edit page, although that's not official policy here... just a general guideline). Wildyoda 18:43, 31 January 2008 (UTC)
Gotcha. Thanks for the tip. ToRsO bOy 18:48, 31 January 2008 (UTC)
Lookalikes
[
]
You know they do kinda look like who you said they do. It's not the only time characters have either looked similar too, or in some cases had their appearances directly based on images of celebs. It is known that Kam Solusar and Sagoro Autem are based off of Bruce Willis, Iry Danta from Steve Buschemi, Chik Apla from Jack Nicholson, Tyber Zann from Jason Issacs, and Kal Skirata from Ed Harris. Suddenly the galaxy feels like its been infiltrated by celebrities, or we're playing out an interesting future regarding live-action portrayals. -- Riffsyphon1024 21:49, 11 March 2008 (UTC)
Bolding titles
[
]
Hi ToRsO bOy,
I was looking over the recent changes and noticed you created a bunch of new articles of minor characters from The Bacta War, which is all good stuff!
Some of the crewers of Sair Yonka's Freedom, however, have had their ranks bolded along with their names. I.e. Lieutenant Carsa when it should just be Carsa (Carsa - here's the link for you to correct it). Remember, the bold writing should be identical to the article title, and any ranks or titles such as Master, Captain, General etc should not be scripted in bold as well.
Just trying to help out, sorry if it's condescending. Keep up the good work!
Harrar 13:35, 28 March 2008 (UTC)
Re;85th Infantry Brigade
[
]
Its mention of pages 102, 108 and 110 and i think on some other ones as well. I glad you appreciate my input on stuff from Order 66, it's a pretty good novel, although I haven't finished reading it yet --Jinzler 14:13, 15 October 2008 (UTC)
Re:Revert
[
]
Sorry, I probably should've given the reasons in the edit summary rather than hitting rollback. My apologies. Basically, articles with only a single appearance shouldn't have a (first appearance) task. In regards to the eras tag, if it's something that's timeless it shouldn't get era tags. I'm actually not sure if that ceremony was created by the Yuuzhan Vong specifically for what happens in Traitor, so perhaps an era tag would be appropriate. I'm not sure. -- AdmirableAckbar (Talk) 21:53, 3 November 2008 (UTC)
Re: Mando booze
[
]
Heya. Thanks for pointing it out to me -- I simply followed a redlink from another page, so it was probably mistaken to begin with. I've redirected the article I made to the older one you showed me :) Cheers, Greyman(Talk) 19:02, 19 November 2008 (UTC)
Stomach
[
]
Galaxy Guide 12 is claiming that Gran have two stomachs not four so I had to correct that. Thanks for the additions though. -- Riffsyphon1024 15:27, 7 January 2009 (UTC)
Cestus Deception and Forscan
[
]
Hey there. I'm asking you this just because you've made a recent edit to the Cestus Deception page and I'm making the assumption that you have the book. If so, I'm trying to check on Forscan IV and Forscan VI. I have a sneaking suspicion that one is a typo and they are the same planet. Any chance you can verify that? Wildyoda 17:17, 14 January 2009 (UTC)
Nevermind on the typo possibility anyway. I've found some other references to both of them around the site. The articles just need to be beefed up, so at least I've pointed it out if you do have the source. Wildyoda 02:36, 15 January 2009 (UTC)
Thanks. I've seen some links, and a clone wars timeline with a battle of Forscan IV and a battle of Forscan VI. I may be wrong, but I still think it looks like the two articles are both based off the same information in Cestus Deception and somebody got their roman numerals mixed up. I might make a mention of it in the Senate Hall, but if you happen to read the book any time soon (it's pretty good), please see if both are actually mentioned in there. Thanks for the response. Wildyoda 04:12, 15 January 2009 (UTC)
Re:Darman
[
]
The relevant text is on page 426 of Order 66: "The 501st troops were pretty sharp, but some of the other new boys weren't up to scratch for commando training. It wasn't so much the mediocre performance on initial testing that got to him—what else did the expect from clones grown in a year or two?—but that they seemed to think that Centax 2 was Kamino." I'd like to add that on second thought, I suspect that I may have read too much into the end of that first sentence. What do you think? --Muuuuuurgh 13:56, 19 January 2009 (UTC)
Categorization
[
]
Thank you for helping with the categorization of authors. However, authors of short stories published in RPG works (like those in the Adventure Journals or Gamer) should not be added to the RPG author category; I'm saving that solely for RPG articles and other reference-like RPG works. - Lord Hydronium 22:43, 11 March 2009 (UTC)
RE: Wraith Squadron
[
]
Hey, ToRsO bOy. Alright I'll leave those orphaned pages to you, and I'll re-review Ordo soon :-). Grunny (Talk) 01:59, 12 March 2009 (UTC)
Thanks
[
]
Thanks for the category additions to my new articles, I always forget them. --Olioster 17:16, 14 April 2009 (UTC)
GA page question
[
]
I'm not a member of the ACs, but I believe I can answer your question that you brought up on the GAN page. Pretty much, yeah; you'll have to wait for more ACs to review the article. You can always ask them to review the article, via their talk pages or on IRC; just don't expect them to review the article instantly. They'll usually get to it, depending on their own free time. Hope this helps. :) CC7567 (talk) 02:29, 24 April 2009 (UTC)
Thanks
[
]
Thanks for adding to User:IthinkIwannaLeia/Non-Force sensitive Lightsaber Users. If you run across any more, don't forget to add 'em. IthinkIwannaLeiaWaddaUthink? 16:54, 19 May 2009 (UTC)
Ordo on the GAN
[
]
Hey Torso Boy :-). After the recent AC Meeting we decided to trial a new GAN format on some of our longer noms, which in this case are Darth Nihilus and Ordo Skirata. As you can see from the GAN the objections section has been moved to what will become the archive subpage here. Now you can watch that page and see instantly when someone has objected or commented on your nom instead of having to check the GAN constantly :-). Grunny (Talk) 04:05, 20 May 2009 (UTC)
Ordo GAN
[
]
Hey ToRsO bOy; I left some objections to your Ordo Skirata GAN [[2]]. Can you check it over and amend as necessary? It's the last objections standing the way of giving it GA status. Regards, Cavalier One

(Squadron channel) 14:15, 23 June 2009 (UTC)
Ordo Skirata
[
]
Re: Layout
[
]
Hey, thanks! And no problem, I don't mind at all; in fact, I copied them a while back from someone else ;). Cheers! Jonjedigrandmaster (Jedi Beacon) 18:54, 25 June 2009 (UTC)
Merazane Gold
[
]
Hey, Torso. Are you sure Merazane Gold is not supposed to be Merenzane Gold? Just want to make sure you've spelled this correctly and everything. Toprawa and Ralltiir 04:33, 27 June 2009 (UTC)
Yeah, I'm thinking that would probably be the thing to do, given that it was most likely intended to be "Merenzane." Leaving a BTS note would be appropriate if you do redirect. Toprawa and Ralltiir 04:39, 27 June 2009 (UTC)
Creation of Spilik's Aide
[
]
I was patrolling some maintenence needed pages, and one of these articles was "Spiliks Aide". I began editing it, and I was apalled at what I saw. It was a complete mess. Please consult the Manual of Style before you create more articles. Also, if you need to experiment, please use your sandbox. If you did not create this article, please let me know. If you didn't, I am severely sorry. Thank You. Gmalek 18:50, 16 July 2009 (UTC)
X-wing series Appearances

[

]
Hi, I appreciate you add a lot appearances in those novels, however you didn't differentiate between actual appearance and when something was mentioned only. Also you didn't include any indirect mentions at all (if there were any). It's truly important to make those differences and make them correct as possible. In the future when you work on Appearance list, please include those details. It saves a lots of pain and frustration. Thanks.--Jedi Marty 21:52, 17 July 2009 (UTC)
Castin
[
]
Hi dude,
Just to add that, in case you don't have The Complete Star Wars Encyclopedia, Donn's entry reads as follows
Source:  The Complete Star Wars Encyclopedia
Attribution:  Stephen J. Sansweet et al.

Castin Donn

A human member of Wraith Squadron from Coruscant, he flew as Wraith Two. He was a skilled computer specialist and slicer. He had managed to obtain a holographic recording of the destruction of the second Death Star, and propagated it across the HoloNet before the Empire could put its official spin on the matter. Disobeying a direct order, Castin stowed away with the Hawk-bats, Wraith Squadron working undercover, in infiltrating Warlord Zsinj's flagship Iron Fist. He was captured by stormtroopers and executed by Imperial officer Captain Seku.

This work is copyrighted. The individual who uploaded this work asserts that this qualifies as fair use of the material under United States copyright law.
Source:  The Complete Star Wars Encyclopedia
Attribution:  Stephen J. Sansweet et al.

Dia Passik

[…]She portrayed Captain Seku and in this guise was forced to execute fellow Wraith Castin Donn, who had stowed away on their mission. Though she realized that Castin was already near death, the action of shooting her squadron mate left her with intense psychological scars.[…]




This work is copyrighted. The individual who uploaded this work asserts that this qualifies as fair use of the material under United States copyright law.
As you can see, this poses some issues. While Donn's "execution by Imperial Captain Seku" is obviously a mistake, the fact that Donn is stated to be alive at the time of the shooting in Passik's entry is not really contradicted by the novel. Sorry I didn't check this earlier. Anyway, you can either incorporate this unfortunately canonical info in the bio or take both entries as a mistake (with the basis that if one is wrong then why shouldn't the other be) and put a note in the BtS. Have you also checked the two articles (Who's Who in Rogue Squadron and Wraith Squadron respectively) for clarifications? -- —Harrar (Cut the comm chatter) 23:47, 2 August 2009 (UTC)
Hi, yeah that's good. Sometimes people add a little sentence at the end saying "this article assumes that so and so version of events is correct" but I'm not sure that's always necessary. One other thing would be this sentence from CSWE "and propagated it across the HoloNet before the Empire could put its official spin on the matter." — that goes further than the information in Iron Fist, which focuses more on what happens on Coruscant. So this information could be added to the biography I reckon! -- —Harrar (Cut the comm chatter) 12:30, 8 August 2009 (UTC)
Re: GAN Question
[
]
You don't need to submit it for re-nomination, as the ACs entrust the nominator with handling everything related to the article. Only when there are extremely noticeable errors or lack of information do we review already-promoted GAs and, if necessary, probe them; GAs are mainly demoted because no one bothers to fix the problems that the ACs find. We do try to keep track of GAs after they are promoted, but GAN Rule 5 ("An article must, following the review process, be stable, i.e., does not change significantly from day to day") mainly seeks to rule out the chance that these errors have of occurring. We expect nominators to be able to upkeep their own GAs with standards that match those of the ACs, but if you'd really like us to, we can review Skirata again to make sure the article is sufficient. Hope that answers your question. CC7567 (talk) 22:21, December 4, 2009 (UTC)
Re: Malano III
[
]
I trust you, but the reason why I reverted it is that you simply copy pasted the article. By doing it like this, the revision history who made the article gets lost. For example, here, you can't see that it was Nightlily who created the article. That's why there's the "move" button, which can move the revision history to the new page name. This time, Malano III needs to be deleted first, because it isn't possible to move to an already existing article. Then, Melano III will be moved there. I'd recommend you to add the already written part to Melano III, so that the new content is already there when the page is moved. Let me know if you have any more questions. Pranay Sobusk ~ Talk 17:17, December 28, 2009 (UTC)
Great. On the second thing: Let me get it right, you created the article Maribel, but it should atually be named Mirabel? If so, then you should move it. And btw, nice to see you in the IRC. --

Pranay Sobusk

~

Talk

17:31, December 28, 2009 (UTC)

Sure, no problem.

Pranay Sobusk

~

Talk

18:17, December 28, 2009 (UTC)
Award
[
]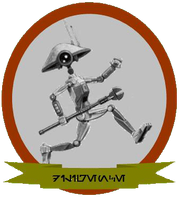 Re:Eurrsk Thri'ag
[
]
Galaxy at War just mentions that he was one of the original members of Wraith Squadron. He also appears in [[:File:|OriginalWraiths.jpg|this image]], although I see that you already have that in your draft of the article. I wish you all the best with the article, he is an interesting character --Jinzler 22:49, February 1, 2010 (UTC)
What is your opinion on shaak ti?
[
]
I am Stuart98. I noticed that you like one of my favorite jedi, Aayla Secura, and was wondering what your opinion of the only jedi I like more than secura, shaak ti, is. Stuart98 Rocks! Subscribe for niceness! 05:30, February 4, 2010 (UTC)
Backlash
[
]
Mind if I ask you under what context or quote the wampa is mentioned in Backlash? Toprawa and Ralltiir 19:15, March 6, 2010 (UTC)
Grunta
[
]
Re: That long titled book
[
]
Yeah, that was my mistake. For some reason, I recalled it as being a joke, but I just re-checked, and it wasn't. My bad, sorry about that. And no problem; keep up the good work! Jonjedigrandmaster

(We seed the stars) 02:52, March 15, 2010 (UTC)
Categories
[
]
Hey Torso. You don't need to add the "Pilots" category to articles that already are categorized, for example, under the Rogue Squadron personnel category, since that is a subcategory of "Pilots" category, and so it just becomes redundant. Toprawa and Ralltiir 00:49, March 19, 2010 (UTC)
That's fine, but the articles you have been adding the Pilots category to are all pilots anyway, as far as I can see, so you're essentially just adding the same category twice. If someone is categorized under Rogue Squadron but is not a pilot and is a technician, for example, instead, then I would say it would be ok to add the Mechanics category in addition, since that is not a subcategory of Rogue Squadron. And, just because something is a certain way on the Luke Skywalker and Han Solo articles doesn't mean it's correct. Those articles aren't maintained as well as we'd like. The pilot category should probably be removed for the Luke article at least. Toprawa and Ralltiir 01:12, March 19, 2010 (UTC)
Nal Kenuun
[
]
Re: Appearances policy
[
]
Hey Torso Boy, I'm afraid that when I said that, I was referring to the fact that that's how I'd always seen appearances listed, including for status articles. Looking back on it now, I think I must have just assumed—since that's how I'd seen it done for status articles—that we had a policy on it; so my mistake there. However, I still stand by the reasoning behind it—there's no reason to put the title before the charcater's name, seeing as (1) it's not actually part of the name and (2) if the title actually appeared in the novel/source, then you'd have to list it later under "Organizations and titles" anyway. But yeah, I can't find any actual policy on it either, so I must have made the mistake of just assuming we had one. :P Jonjedigrandmaster (Talk) 17:46, May 12, 2010 (UTC)
Aerin Dlarit
[
]
Jon Antilles
[
]
Hey ToRsO Boy, I see that you nommed Antilles for the FAs! Looks good, if you hadn't done it I would have. I was wondering if you planned to work on Knol Ven'nari and Nico Diath, because I am actually working on them on my computer. Mind if I give Antilles a review?--Jedi Kasra (comlink) 21:48, June 23, 2010 (UTC)
Hey there. I don't believe there's anything new in either of those sources, they just seem to summarize the comic. You're good to go. Xicer9(Combadge) 22:30, June 23, 2010 (UTC)

No, I had not done too much work on Antilles. And I'll be sure to do the other two, then. Just to let you know, feel free to review these and other noms when I nominate them. I added a different date of death, since that is when the NEC says the mission took place. And ref tags are not necessary outside of the infobox. Looks very impressive, but I'll have to go through and I'll be sure to give you a full review.--Jedi Kasra (comlink) 22:34, June 23, 2010 (UTC)

Hmm, I'd stick with the 21.7 date. I asked Master Jonathan to copy-edit Diath and Ven'nari, and he gives a good explanation regarding the date. Here's the conversation for you. I hope it helps. Great job on Antilles, BTW.--Jedi Kasra (comlink) 22:36, June 27, 2010 (UTC)

Well, the New Essential Chronology was released after the comic, so that makes it the latest canon. As far as I know, Wookieepedia treat the latest canon as correct. Since I am not an expert as far as years go, you might want to consult Chack Jadson or another Inq ot admin to straighten this out. I would keep the BTS info, though. Soory I couldn't be more help.--Jedi Kasra (comlink) 22:52, June 27, 2010 (UTC)

Thank you, they will be on there soon. As I said, sorry for not being much of a help.--Jedi Kasra (comlink) 22:59, June 27, 2010 (UTC)

I forgot to tell you congrats for getting Antiles to FA!--Jedi Kasra (comlink) 17:23, July 8, 2010 (UTC)
Prudii Kom'rk
[
]
Jang Li-Li
[
]
RE: Jang Li-Li
[
]
Hi ToRsO bOy. Yes, as long as all his current objections were stricken, and it had at least 3 AC/Inq votes, with more than 5 total votes it's a GA. We don't hold noms up if they have the necessary support with no outstanding objections waiting for people who may review them in the future. :-) Cheers, Grunny (talk) 03:04, August 9, 2010 (UTC)
Lan
[
]
Ordo Skirata
[
]
Hey. I just wanted to let you know that Ordo Skirata is way over the 3,000 word limit, and as such, it is too long for being a GA. You might consider taking it to the FAN. See this page for details. Cheers. :) 1358 (Talk) 17:13, October 19, 2010 (UTC)
Fyg Boras
[
]
Re: Javon Thewles
[
]
Hey Torso, no problem at all, thanks for the fix. I wasn't in the middle of an edit on the article now—RL's been restricting my time on the Wook recently, and as a result I've had to keep pushing Javon back—so no worries. :) Jonjedigrandmaster (Talk) 21:37, June 10, 2011 (UTC)
RE: Chankar Kim
[
]
EP3 novel
[
]
Hi. I wonder if your collection of novels includes the adaption of Episode III. If it is so, could you please check if there is another quote about Jurokk for his bio section? I'm not quite sure if there is another exchange between him and Vader different to the one already featured in the article. Thanks anyway.

Clone Commander Lee

Talk

17:55, June 18, 2011 (UTC)
QOTD nomination
[
]
The QOTD you nominated from Isard's Revenge appears to have some dialogue removed. According to the version of the novel I have, the exchange goes:
Cracken: "It also has codes that will allow you to access five million credits - each. Based on the authorization in the card, you can go anywhere and do anything you need to do. If you think of something, no matter how wild, and you need to take steps to stop Isard, this will allow you to take them."
Booster: "Good, we can use it to buy more guns for my ship."
It then continues as you indicated. If the quote reaches +10, should I include the entire dialogue? Enochf 09:56, June 19, 2011 (UTC)
Mak Luunim
[
]
Charpp
[
]
Re: Bartender
[
]
No problem. And you're not the first one to make that mistake, that's for sure. I used to constantly mix up the two cantina trips. lol Bella'Mia 00:39, February 25, 2012 (UTC)
[

]
Just a note about the Jedi Apprentice articles and relating articles they take place in 44 BBY in the Rise of the Empire era. DarthRevan1173 (Long live Lord Revan) 06:31, August 22, 2012 (UTC)
Offer
[
]
I see that mostly you are editing Jedi Aprentice articles and books. How would you like to join WP:NOVELS a WookieeProject dedicated to novels. One of our focuses is the Jedi Apprentice series. DarthRevan1173

(Long live Lord Revan) 07:59, August 28, 2012 (UTC)
Nal Kenuun
[
]
Re: Images
[
]
Hey, Torso boy. I'm guessing it has something to do with this. We're currently in the middle of the longest spate of continuous Wikia technical problems I've ever witnessed, and it's been extremely frustrating, so all I can say is hang in there and hope they get it figured out. Toprawa and Ralltiir (talk) 15:53, February 24, 2014 (UTC)
FA nom
[
]
Hello. This is a reminder that there are twelve day old objections on your FAN, so you have a couple days to address them. JediMasterMacaroni

(Talk) 18:21, 7 March 2021 (UTC)
Discord
[
]
Hey Torso, I highly recommend you join the wiki's Discord server. That way, it's much, much easier to discuss any matters with you and help you out if you need it. Shayanomer
(talk) 09:18, 17 July 2021 (UTC)
Re: Erisi Dlarit Image
[
]
Hi! Thanks for reaching out. Unfortunately, I only have access to high-quality comic images. I recommend reaching out to someone who has access to a lot of Star Wars Insider magazine articles. Also, feel free to message me on Discord going forward if you like. I'll usually notice messages there much more quickly than on my talk page. :) Dentface (talk) 21:31, 5 September 2021 (UTC)
Mak Luunim
[
]
Grunta
[
]
Aerin Dlarit
[
]