Zakor1138, welcome!
Hello and welcome to Wookieepedia. I hope you like the place and choose to join our work. Here are a few good links for newcomers:
Internal pages:

Online sources
Wookification

External Wikipedia pages:
I hope you enjoy editing here and being a Wookieepedian! By the way, you can sign your name on Talk and vote pages using three tildes, like this: ~~~. Four tildes (~~~~) produces your name and the current date. If you have any questions, see the help pages, add a question to the Community Portal talk page or ask me on my Talk page. May the Force be with you! --MarcK [talk] 03:53, 28 Dec 2005 (UTC)
Do you Erase me?
Edit
This means that you will erase to me of Wookieepedia? User_talk:Starkiller1996
Erase you? Its just a simple mistake! I'm not mad or anything.Zakor1138 01:26, 31 January 2007 (UTC)
Yes, this picture is non-canonical, but this is a great pic of member of one of Star Wars Galaxy species.
Sith Lord's Master 00:30, 5 February 2007 (UTC)
E.T.'s - the battle continues;-)
Edit
This picture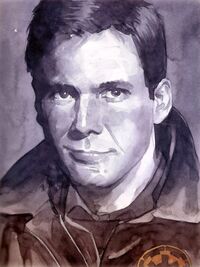 Is non-CANON too. You wan't delete it? :D
Sith Lord's Master 00:40, 5 February 2007 (UTC)
O.K. Dude. I do it.
May the Force be with you! :-)
Sith Lord's Master 00:45, 5 February 2007 (UTC)
Jedi species
Edit
Thanks for the heads up on the note on the talk page, I had missed it. I've now added in those ones except for Velmoc because Jedidiah was never a Jedi. --Eyrezer 05:14, 11 November 2007 (UTC)
Podracing
Edit
No problem, I was just wookifying them. I saw you were one of the users helping revert them from the "bad" version. Thanks. Chack Jadson (Talk) 14:38, 14 August 2008 (UTC)
Yeah. I noticed you edited that shadowtroopers were in Jedi Acadamy. Would you still count them in if they were added by using cheats? They are hardly complete with some missing audio and the image for the force crystal thing. Plus they have nothing to do with the main storyline. Should the still be included? BlakeSmith 03:47, 5 December 2008 (UTC)
UGH I'm such an Idiot. I completely forgot they were in multiplayer :) Sweet dude.
Just wanted to say sorry. I have in fact read all the books from Bane to labyriyth of evil. It does kill me that the new bane books screwed up the timeline. The whole point of the petition was to somehow get the clone wars fixed cause I saw how the clone wars shorts messed with labyrinth. The whole point was to get Lucasfilm off their asses and retcon everything that has conflicting storylines. I REALLY hate conflicting story lines. I was gonna send on in about the different versions of the force unleashed. Now there was some serious canon issues.User:Revanthereformer1138
Ok whatever was a simple retcon.Sith-venator 17:07, 28 December 2008 (UTC)
There is no proof
Edit
It says it may or may not be canon. I want actual proof from the lead deelopers that say the Exile is a female, but light side / dark side thing doesn't matter. Until then, I'm not believing anyone. And just because it says it in the Droids book doesn't mean anything. It was probably just someone who was feeling like the light side are cats of the female variety. --Jackass2009 23:16, November 18, 2009 (UTC)
I never bought the guide nor read it, and I had no idea that the encylcopedia thing even existed.--Jackass2009 23:48, November 19, 2009 (UTC)
Okay, I just never read that, nor ought the guide. Sorry.--Jackass2009 05:58, November 22, 2009 (UTC)
Yes sir, I know what a retcon is. I consider them to be the biggest danger and threat to the historical heritage of modern fiction. Retcons are used when writers are too lazy to think or cant pay attention to what is going on in a story arc. The STAR WARS franchise has done an abysmal job retconing disconnected bits of this universe that had nothing to do with each other in the name of classification. For once I would love writers to get a hold of the original authors and get us fans some real answers instead of making up a haphazard new name and grouping a handful of misfits into a category they do not or were never intended to belong to. Everything wrong with the STAR WARS franchise is the fault of us the fans who mindlessly put up with complete garbage and will buy anything stamped with the "STAR WARS" logo. Instead we should be more vocal, speaking up, and demanding quality, sanity, and good old common sense, which often is not so common. Thank you sir for your interest, time, and comments on this subject. -- Frank V Bonura 14:41, December 2, 2009 (UTC)
While yes, I am well aware of the significance of retcons, everyone here is different, and yes, there are extremists on every existing matter. Regardless of what others may say or do, ganging up on some for being wrong or trash-talking about them in other places (such as here) is not helpful or respectful. Although that not may be your intention, that's what you're implying, so please don't expect me to continue this discussion. CC7567 (talk) 02:53, December 3, 2009 (UTC)
adding images to Wookiepedia pages
Edit
hi. i need some help (with adding images to Wookiepedia pages, and also, adding them like under that "detailed-list of characteristics and hardware" features, like for example, that "various hardware-related features of the delta-7 aethersprite" list in its wookiepedia page) with adding images.
i've checked the "editing tips" section on the left [that says "how to insert images" and tried the instructions and it didn't work]; i've also tried this ( http://help.wikia.com/wiki/Help:Add_images ) and there's no "add image"-button on the editing-bar full of icons and stuff :-S ... just the slideshow button.

can you please help?
---
Olmedo
Hallowe'en
Edit
Hey, Zakor! I don't have access to the Clone Wars game, since my computer can't play it, but I'd like to update the Hallowe'en article, per the template you just placed on the article. Can you tell me in what capacity the holiday appears in the game? Is it spelled the same way as the Ewok holiday, with the apostrophe? What information do you think the article needs to add? Thanks for any help! ~Savage

01:13, November 8, 2011 (UTC)
Tis no joke, see this forum for more. Forum:SH:LFL April surprise Supreme Emperor (talk) 03:04, April 2, 2013 (UTC)
Community content is available under
CC-BY-SA
unless otherwise noted.