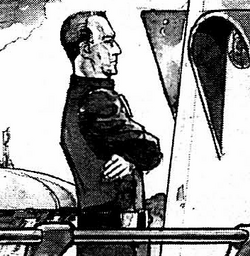 Vice Admiral was a rank in many navies. Vice Admirals were superior to Rear Admirals, but inferior to the rank of Admiral. Examples of Vice Admirals include Thrawn and Gilad Pellaeon, the former previous to his promotion to Grand Admiral.
Within the Imperial Navy, Vice Admirals held a position of Fleet Admiral when they were in charge of a fleet, a position of systems admiral (also known as commodore) when they commanded a systems force or a position of commander when they were in charge of a squadron. Vice Admiral ranked above Rear Admiral, and below Admiral.[1]
Community content is available under
CC-BY-SA
unless otherwise noted.