READ THIS FIRST! IT IS HIGHLY LIKELY THAT THIS PAGE CONTAINS SPOILERS FROM STAR WARS: THE LAST JEDI IN THE FORM OF VOTING COMMENTS AND RESULTS. IF YOU DON'T WAN'T TO BE SPOILED, LEAVE THIS PAGE NOW!
As we continue our celebration of the fortieth anniversary of Star Wars, Wookieepedia is proud to present the Mister Star Wars 2017 contest, our annual tribute to the finest gentlemen of Star Wars! Feel free to cast your vote for your favorite character below, or add new nominees to the list! Remember to update both the gallery and the vote section when nominating new candidates. Note also that both gallery and list of candidates are alphabetical by first name.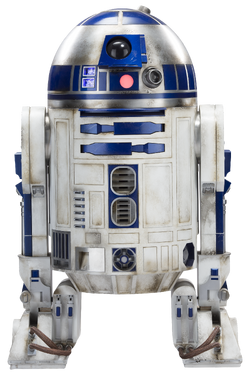 Just remember the rules:
Only registered Wookieepedians are allowed to vote. Click here to register!
You may only have one vote per character but may vote for as many characters as you like. Fake, anonymous, and sockpuppet votes will be removed.
Please indicate your vote using the # sign, and sign with ~~~~
Signature policy violations will be removed.
Fictional characters only; no real people.
Characters may only be nominated if they have been visually depicted in official material, uniquely and identifiably.
Candidates may have only one entry each, named per their article and our naming policy. Alternate names may be listed in their entry.
No characters may be nominated who are known or can reasonably be assumed to be under 18 standard years old at the time of their latest visual depiction in canon. This does not apply to inorganics, non-sentients, or subjects of accelerated maturation.

Ineligible characters include but are not limited to:

Ben Skywalker (The latest canonical images are from 44 ABY, his birthdate is 26.5 ABY, making him 17 at the time.)
Galen Marek (The canonical original Marek died before becoming eligible. The clone and the non-canonical Sith Warrior are eligible.)

To save time, many main characters as well as eligible nominees who accumulated five or more votes in last year's contest are already listed. Feel free to add new ones if they qualify under the current rules. Administrators will remove any ineligible candidates.
Voting ends with the year—the contest is closed on or about January 1.
So vote for as many guys as you like! (And don't forget the ladies!)
Gallery
Previous winners' names are in bold with winning years noted
Nominees
Previous winners are designated by years
Darth Vader. Large and in charge. Toprawa and Ralltiir (talk) 03:48, December 16, 2017 (UTC)
Roger Murtaugh (talk) 13:52, December 16, 2017 (UTC)
Nostalgia of Iran (talk) 18:08, December 18, 2017 (UTC)
Roger Murtaugh (talk) 13:52, December 16, 2017 (UTC)
Nostalgia of Iran (talk) 18:08, December 18, 2017 (UTC)
Admiral Coburn Admiral Coburn (talk) 19:28, December 18, 2017 (UTC)
Roger Murtaugh (talk) 17:43, December 18, 2017 (UTC)
I love the Alan Rickman-esque voice. Nostalgia of Iran (talk) 18:08, December 18, 2017 (UTC)
Roger Murtaugh (talk) 13:52, December 16, 2017 (UTC)
Nostalgia of Iran (talk) 18:08, December 18, 2017 (UTC)
Roger Murtaugh (talk) 13:52, December 16, 2017 (UTC)
Nostalgia of Iran (talk) 18:08, December 18, 2017 (UTC)
Roger Murtaugh (talk) 17:52, December 18, 2017 (UTC)
Roger Murtaugh (talk) 13:54, December 16, 2017 (UTC)
Toprawa and Ralltiir (talk) 19:59, December 18, 2017 (UTC)
C1-10P, aka Chopper
Roger Murtaugh (talk) 13:52, December 16, 2017 (UTC)
Nostalgia of Iran (talk) 18:08, December 18, 2017 (UTC)
Roger Murtaugh (talk) 13:52, December 16, 2017 (UTC)
Nostalgia of Iran (talk) 18:08, December 18, 2017 (UTC)
Nostalgia of Iran (talk) 18:08, December 18, 2017 (UTC)
Let's prove you don't need a head to be crowned Mister Star Wars. Ayrehead02 (talk) 18:19, December 18, 2017 (UTC)
He'll never be the head of a major corporation, but maybe he'll win Mister Star Wars. Toprawa and Ralltiir (talk) 18:33, December 18, 2017 (UTC)
Roger Murtaugh (talk) 13:52, December 16, 2017 (UTC)
Nostalgia of Iran (talk) 18:08, December 18, 2017 (UTC)
Nostalgia of Iran (talk) 18:08, December 18, 2017 (UTC)
"Are you kidding me? I'm blind!" Ayrehead02 (talk) 18:19, December 18, 2017 (UTC)
Jukka the Sling (talk) 18:55, December 18, 2017 (UTC)
Nostalgia of Iran (talk) 18:08, December 18, 2017 (UTC)
Roger Murtaugh (talk) 13:52, December 16, 2017 (UTC)
--DarthRuiz30 (talk) 20:07, December 16, 2017 (UTC)
Dark Empire forever. Nostalgia of Iran (talk) 18:08, December 18, 2017 (UTC)
Toprawa and Ralltiir (talk) 18:33, December 18, 2017 (UTC)
Shadows of the Empire forever. Toprawa and Ralltiir (talk) 19:53, December 17, 2017 (UTC)
Shadows of the Empire forever. Nostalgia of Iran (talk) 18:08, December 18, 2017 (UTC)
Nostalgia of Iran (talk) 17:49, December 18, 2017 (UTC)
Roger Murtaugh (talk) 14:19, December 16, 2017 (UTC)
Nostalgia of Iran (talk) 18:08, December 18, 2017 (UTC)
Roger Murtaugh (talk) 13:52, December 16, 2017 (UTC)
Nostalgia of Iran (talk) 18:08, December 18, 2017 (UTC)
This guy was hilarious. Jukka the Sling (talk) 18:55, December 18, 2017 (UTC)
Roger Murtaugh (talk) 13:52, December 16, 2017 (UTC)
Nostalgia of Iran (talk) 18:08, December 18, 2017 (UTC)
Roger Murtaugh (talk) 13:52, December 16, 2017 (UTC)
Nostalgia of Iran (talk) 18:08, December 18, 2017 (UTC)
Roger Murtaugh (talk) 13:52, December 16, 2017 (UTC)
Nostalgia of Iran (talk) 18:08, December 18, 2017 (UTC)
Roger Murtaugh (talk) 14:02, December 16, 2017 (UTC)
Nostalgia of Iran (talk) 18:08, December 18, 2017 (UTC)
Nostalgia of Iran (talk) 18:08, December 18, 2017 (UTC)
Nostalgia of Iran (talk) 18:08, December 18, 2017 (UTC)
Roger Murtaugh (talk) 13:52, December 16, 2017 (UTC)
Nostalgia of Iran (talk) 18:08, December 18, 2017 (UTC)
Jukka the Sling (talk) 18:55, December 18, 2017 (UTC)
Roger Murtaugh (talk) 13:52, December 16, 2017 (UTC)
Nostalgia of Iran (talk) 18:08, December 18, 2017 (UTC)
Roger Murtaugh (talk) 13:52, December 16, 2017 (UTC)
Nostalgia of Iran (talk) 18:08, December 18, 2017 (UTC)
Nostalgia of Iran (talk) 18:08, December 18, 2017 (UTC)
Nostalgia of Iran (talk) 18:08, December 18, 2017 (UTC)
Roger Murtaugh (talk) 13:52, December 16, 2017 (UTC)
Nostalgia of Iran (talk) 18:08, December 18, 2017 (UTC)
Roger Murtaugh (talk) 17:43, December 18, 2017 (UTC)
Nostalgia of Iran (talk) 18:08, December 18, 2017 (UTC)
Roger Murtaugh (talk) 14:08, December 16, 2017 (UTC)
Roger Murtaugh (talk) 13:52, December 16, 2017 (UTC)
Jukka the Sling (talk) 18:55, December 18, 2017 (UTC)
Roger Murtaugh (talk) 17:52, December 18, 2017 (UTC)
Remember when this guy won? Awesome. Toprawa and Ralltiir (talk) 19:54, December 17, 2017 (UTC)
He'll always have my vote. Ayrehead02 (talk) 18:19, December 18, 2017 (UTC)
Roger Murtaugh (talk) 13:52, December 16, 2017 (UTC)
Nostalgia of Iran (talk) 17:50, December 18, 2017 (UTC)
Roger Murtaugh (talk) 14:16, December 16, 2017 (UTC)
Nostalgia of Iran (talk) 17:54, December 18, 2017 (UTC)
Jukka the Sling (talk) 18:55, December 18, 2017 (UTC)
Nostalgia of Iran (talk) 17:45, December 18, 2017 (UTC)
Jukka the Sling (talk) 18:55, December 18, 2017 (UTC)
Nostalgia of Iran (talk) 17:54, December 18, 2017 (UTC)
Roger Murtaugh (talk) 14:02, December 16, 2017 (UTC)
— Tommuskq (TAKE A SEAT) 20:24, December 16, 2017 (UTC)
Toprawa and Ralltiir (talk) 20:02, December 18, 2017 (UTC)
Because the galaxy need more sleazy private eyes. Ayrehead02 (talk) 18:19, December 18, 2017 (UTC)
Roger Murtaugh (talk) 13:52, December 16, 2017 (UTC)
--DarthRuiz30 (talk) 20:07, December 16, 2017 (UTC)
Possibly my favorite SW character. Jukka the Sling (talk) 18:55, December 18, 2017 (UTC)
Roger Murtaugh (talk) 13:52, December 16, 2017 (UTC)
Nostalgia of Iran (talk) 17:54, December 18, 2017 (UTC)
Roger Murtaugh (talk) 13:52, December 16, 2017 (UTC)
Nostalgia of Iran (talk) 17:54, December 18, 2017 (UTC)
Toprawa and Ralltiir (talk) 19:41, December 18, 2017 (UTC)
Dude did some cool stuff in Rogue One and got a ship named after him. What more do you want, people? Toprawa and Ralltiir (talk) 19:40, December 18, 2017 (UTC)
Roger Murtaugh (talk) 13:52, December 16, 2017 (UTC)
Nostalgia of Iran (talk) 17:45, December 18, 2017 (UTC)
Nostalgia of Iran (talk) 18:01, December 18, 2017 (UTC)
Roger Murtaugh (talk) 13:52, December 16, 2017 (UTC)
Nostalgia of Iran (talk) 17:54, December 18, 2017 (UTC)
I hope we all have as much love for him as Neal Scanlan and Anthony Carboni. Ayrehead02 (talk) 18:19, December 18, 2017 (UTC)
Roger Murtaugh (talk) 14:02, December 16, 2017 (UTC)
--DarthRuiz30 (talk) 20:07, December 16, 2017 (UTC)
Nostalgia of Iran (talk) 18:01, December 18, 2017 (UTC)
Nostalgia of Iran (talk) 18:01, December 18, 2017 (UTC)
Nostalgia of Iran (talk) 17:55, December 18, 2017 (UTC)
Roger Murtaugh (talk) 14:05, December 16, 2017 (UTC)
Nostalgia of Iran (talk) 17:54, December 18, 2017 (UTC)
— Tommuskq (TAKE A SEAT) 20:24, December 16, 2017 (UTC)
Nostalgia of Iran (talk) 17:55, December 18, 2017 (UTC)
Shadows of the Empire forever. Toprawa and Ralltiir (talk) 19:58, December 17, 2017 (UTC)
Shadows of the Empire forever. Nostalgia of Iran (talk) 17:51, December 18, 2017 (UTC)
Roger Murtaugh (talk) 17:43, December 18, 2017 (UTC)