Wookieepedia is proud to present the Mister Star Wars 2019 contest, our fifteenth annual tribute to the finest gentlemen the Star Wars franchise has to offer! Feel free to cast your vote for your favorite character below, or add new nominees to the list! Remember to update both the gallery and the vote section when nominating new candidates. Note also that both gallery and list of candidates are alphabetical by first name.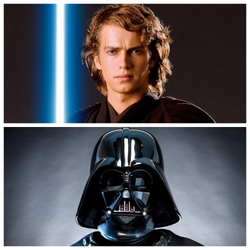 Contest rules
---
Only registered Wookieepedians are allowed to vote. Click here to register!
You may only cast one vote per character but may vote for as many characters as you like. Fake, anonymous, and sockpuppet votes will be removed.
Please indicate your vote using the # sign, and sign with ~~~~
Signature policy violations will be removed.
Fictional characters only; no real people.
Characters may only be nominated if:

They have an official name, nickname, designation, or call sign. This means no "unidentified" characters or characters with conjectural names.
They have been visually depicted in official material.

Candidates may only have one entry each, named per their article and our Naming policy. Alternate names may be listed in their entry.

To keep things practical, characters who have both Canon and Legends versions will be nominated according to their Canon versions only; nominations with /Legends in the article title or duplicate Legends nominations will be modified or removed.

No characters may be nominated who are known or can reasonably be assumed to be under 18 standard years old at the time of their latest visual depiction. This does not apply to inorganics, non-sentients, or subjects of accelerated maturation.

Examples of ineligible characters:

To get things started, many main characters, all eligible previous winners, and nominees who accumulated ten or more votes in last year's contest are already listed. Feel free to add new ones if they qualify under the current rules. Ineligible candidates will be removed.
Voting ends with the year—the contest is closed on or about January 1.
So vote for as many guys as you like! And don't forget the ladies!
Gallery
Previous winners' names are in bold with winning years noted
Nominees
Previous winners are designated by years
--Nostalgia of Iran (talk) 01:26, December 17, 2019 (UTC)
He died honorably--Ocarina451 (talk) 23:35, December 16, 2019 (UTC)
Groosenat0r (talk) 00:31, December 17, 2019 (UTC)
--Nostalgia of Iran (talk) 05:57, December 17, 2019 (UTC)
When in doubt, go for Hot Kallus. --Lelal Mekha (Audience Room) 20:58, December 16, 2019 (UTC)
--Nostalgia of Iran (talk) 20:59, December 16, 2019 (UTC)
--DarthRuiz30 (talk) 21:19, December 16, 2019 (UTC)
Roger Murtaugh (talk) 22:55, December 16, 2019 (UTC)
--Roguish Knight (talk) 23:23, December 16, 2019 (UTC)
Roger Murtaugh (talk) 00:10, December 17, 2019 (UTC)
--Nostalgia of Iran (talk) 05:57, December 17, 2019 (UTC)
Imperators II(Talk) 20:48, December 16, 2019 (UTC)
Large and in charge. Toprawa and Ralltiir (talk) 20:54, December 16, 2019 (UTC)
--Nostalgia of Iran (talk) 21:01, December 16, 2019 (UTC)
--DarthRuiz30 (talk) 21:19, December 16, 2019 (UTC)
--Lewisr (talk) 21:34, December 16, 2019 (UTC)

Ranveer2 talk 21:55, December 16, 2019 (UTC) (Vote struck per policy: Signature policy violation -- Toprawa and Ralltiir (talk) 23:09, December 16, 2019 (UTC))

Anıl Şerifoğlu (talk) 22:08, December 16, 2019 (UTC)
Roger Murtaugh (talk) 22:55, December 16, 2019 (UTC)
Commander Code-8 Hello There! 01:08, December 17, 2019 (UTC)
--Nostalgia of Iran (talk) 06:01, December 17, 2019 (UTC)
Valar Morghulis. Commander Code-8 Hello There! 01:08, December 17, 2019 (UTC)
Roger Murtaugh (talk) 02:39, December 17, 2019 (UTC)
--Nostalgia of Iran (talk) 05:57, December 17, 2019 (UTC)
Commander Code-8 Hello There! 01:08, December 17, 2019 (UTC)
--Nostalgia of Iran (talk) 05:57, December 17, 2019 (UTC)
Roger Murtaugh (talk) 22:55, December 16, 2019 (UTC)
SubZeroGamingYT 20:25 December 16, 2019 (UTC)
--Nostalgia of Iran (talk) 06:01, December 17, 2019 (UTC)
Roger Murtaugh (talk) 23:04, December 16, 2019 (UTC)
--Nostalgia of Iran (talk) 06:01, December 17, 2019 (UTC)
Roger Murtaugh (talk) 00:10, December 17, 2019 (UTC)
Garde impérial (talk) 11:36, December 17, 2019 (UTC)
Roger Murtaugh (talk) 22:55, December 16, 2019 (UTC)
Garde impérial (talk) 11:37, December 17, 2019 (UTC)
Roger Murtaugh (talk) 23:04, December 16, 2019 (UTC)
Them silky Duros pipes.Commander Code-8 Hello There! 01:08, December 17, 2019 (UTC)
Shayanomer (talk) 01:28, December 17, 2019 (UTC)
Garde impérial (talk) 11:37, December 17, 2019 (UTC)
--Nostalgia of Iran (talk) 21:01, December 16, 2019 (UTC)
-The Grand Chewbacca (Talk) 21:57, December 16, 2019 (UTC)
-- He deserves more recognition. FlamingSnow122 (talk) 22:05, December 16, 2019 (UTC)
Anıl Şerifoğlu (talk) 22:08, December 16, 2019 (UTC)
Roger Murtaugh (talk) 22:55, December 16, 2019 (UTC)
SketchFan98 (talk) 23:01, December 16, 2019 (UTC)
--Roguish Knight (talk) 23:23, December 16, 2019 (UTC)
-- Commander Awesome (Talk - Contribs) 00:16, December 17, 2019 (UTC)
KingWookiee (talk) 01:28, December 17, 2019 (UTC)
--Vitus InfinitusTalk 02:20, December 17, 2019 (UTC)
{{SUBST:User:Orbitball/Sig}} 04:15, December 17, 2019 (UTC)
I've been in this fight since 2007. Imperators II(Talk) 20:50, December 16, 2019 (UTC)
Anıl Şerifoğlu (talk) 22:08, December 16, 2019 (UTC)
Roger Murtaugh (talk) 22:55, December 16, 2019 (UTC)
--Ocarina451 (talk) 02:46, December 17, 2019 (UTC)
--Nostalgia of Iran (talk) 05:58, December 17, 2019 (UTC)
Garde impérial (talk) 11:37, December 17, 2019 (UTC)
He steals souls. Imperators II(Talk) 20:46, December 16, 2019 (UTC)
Sorry but if Baby Yoda doesn't win I'd be disappointed--Vitus InfinitusTalk 21:00, December 16, 2019 (UTC)
He must be protected at all costs. Ayrehead02 (talk) 21:01, December 16, 2019 (UTC)
I know our little green friend has yet to be adult, but he was voted by Time as "People of the Year. Absolute yes. X9 The Android (talk) 21:04, December 16, 2019 (UTC)
--DarthRuiz30 (talk) 21:19, December 16, 2019 (UTC)

This is inevitable. He's gonna win.--HS (talk) 21:21, December 16, 2019 (UTC) (Vote struck per policy: Signature policy violation -- Toprawa and Ralltiir (talk) 23:19, December 16, 2019 (UTC))

Eclipse Pictures (talk) 21:41, December 16, 2019 (UTC)

Geekiron2 (Talk) 23:46, December 16 2019 (UTC) (Vote struck per policy: Signature policy violation -- Toprawa and Ralltiir (talk) 23:19, December 16, 2019 (UTC))
Ranveer2 talk 21:55, December 16, 2019 (UTC) (Vote struck per policy: Signature policy violation -- Toprawa and Ralltiir (talk) 23:09, December 16, 2019 (UTC))

Yiddle has my vote-The Grand Chewbacca (Talk) 21:57, December 16, 2019 (UTC)
Duh. Anıl Şerifoğlu (talk) 22:08, December 16, 2019 (UTC)
Roger Murtaugh (talk) 22:55, December 16, 2019 (UTC)
--OOM-21 (talk) 23:04, December 16, 2019 (UTC)

#POATWD (Vote struck per policy: Signature policy violation -- Toprawa and Ralltiir (talk) 23:09, December 16, 2019 (UTC))

--Supersoldierskywalker (talk) 23:15, December 16, 2019 (UTC)
--Ocarina451 (talk) 23:35, December 16, 2019 (UTC)
The fact Filoni and Favreau made a character like this work so well is a huge achievement. -- Commander Awesome (Talk - Contribs) 00:09, December 17, 2019 (UTC)
ProfessorTofty (talk) 00:16, December 17, 2019 (UTC)
Why bother with any other votes?Commander Code-8 Hello There! 01:08, December 17, 2019 (UTC)
--Nostalgia of Iran (talk) 01:16, December 17, 2019 (UTC)
KingWookiee (talk) 01:28, December 17, 2019 (UTC)
Han_the_Porg 19:39, December 16,2019 (UTC)
Garde impérial (talk) 11:38, December 17, 2019 (UTC)
I'm Bane, yes, that's my name. Commander Code-8 Hello There! 01:08, December 17, 2019 (UTC)
Beethoven4ever (talk) 04:17, December 17, 2019 (UTC)
--Nostalgia of Iran (talk) 05:58, December 17, 2019 (UTC)
Imperators II(Talk) 20:50, December 16, 2019 (UTC)
--Nostalgia of Iran (talk) 21:01, December 16, 2019 (UTC)
Groosenat0r (talk) 21:14, December 16, 2019 (UTC)
Commander Code-8 Hello There! 01:08, December 17, 2019 (UTC)
--Nostalgia of Iran (talk) 01:16, December 17, 2019 (UTC)
Like Jesus but much more selfish. Commander Code-8 Hello There! 01:08, December 17, 2019 (UTC)
Mr. Evil.--Ocarina451 (talk) 02:47, December 17, 2019 (UTC)
--Nostalgia of Iran (talk) 05:58, December 17, 2019 (UTC)
Garde impérial (talk) 11:39, December 17, 2019 (UTC)
Imperators II(Talk) 20:51, December 16, 2019 (UTC)
He's BACK; what other reason do we need? --Lelal Mekha (Audience Room) 20:58, December 16, 2019 (UTC)
--Nostalgia of Iran (talk) 21:01, December 16, 2019 (UTC)
PorkBarnacle (talk) 21:14, December 16, 2019 (UTC)
--DarthRuiz30 (talk) 21:19, December 16, 2019 (UTC)
--Lewisr (talk) 21:34, December 16, 2019 (UTC)

Ranveer2 talk 21:55, December 16, 2019 (UTC) (Vote struck per policy: Signature policy violation -- Toprawa and Ralltiir (talk) 23:09, December 16, 2019 (UTC))

Go for Papa Palpatine. Anıl Şerifoğlu (talk) 22:10, December 16, 2019 (UTC)
No one's ever really gone... (Laughs evilly)--Roguish Knight (talk) 23:23, December 16, 2019 (UTC)
He is the Senate, after all. -- Commander Awesome (Talk - Contribs) 00:09, December 17, 2019 (UTC)
Can't believe he's never won. Commander Code-8 Hello There! 01:08, December 17, 2019 (UTC)
--Vitus InfinitusTalk 02:21, December 17, 2019 (UTC)
Beethoven4ever (talk) 04:17, December 17, 2019 (UTC)
"There is only one plan—one great design which shall govern the universe—mine." OOM 224 ༼༽{talk}༼༽ 05:47, December 17, 2019 (UTC)
Garde impérial (talk) 11:41, December 17, 2019 (UTC)
Groosenat0r (talk) 21:48, December 16, 2019 (UTC)
--Nostalgia of Iran (talk) 05:59, December 17, 2019 (UTC)
Commander Code-8 Hello There! 01:08, December 17, 2019 (UTC)
--Nostalgia of Iran (talk) 01:11, December 17, 2019 (UTC)
In honor of all our favorite McDonalds workers--Ocarina451 (talk) 02:44, December 17, 2019 (UTC)
Shayanomer (talk) 05:43, December 17, 2019 (UTC)
Roger Murtaugh (talk) 00:14, December 17, 2019 (UTC)
Roger Murtaugh (talk) 00:16, December 17, 2019 (UTC)
Roger Murtaugh (talk) 00:14, December 17, 2019 (UTC)
Roger Murtaugh (talk) 23:00, December 16, 2019 (UTC)
Groosenat0r (talk) 21:46, December 16, 2019 (UTC)
Commander Code-8 Hello There! 01:08, December 17, 2019 (UTC)
Roger Murtaugh (talk) 22:55, December 16, 2019 (UTC)
Beethoven4ever (talk) 04:17, December 17, 2019 (UTC)
Shayanomer (talk) 08:31, December 17, 2019 (UTC)
Shayanomer (talk) 21:01, December 16, 2019 (UTC)
Imperators II(Talk) 20:52, December 16, 2019 (UTC)
--Nostalgia of Iran (talk) 21:27, December 16, 2019 (UTC)
--Ocarina451 (talk) 23:35, December 16, 2019 (UTC)
Commander Code-8 Hello There! 01:08, December 17, 2019 (UTC)
Beethoven4ever (talk) 04:17, December 17, 2019 (UTC)
Imperators II(Talk) 20:52, December 16, 2019 (UTC)
--Nostalgia of Iran (talk) 21:16, December 16, 2019 (UTC)
--DarthRuiz30 (talk) 21:19, December 16, 2019 (UTC)
Roger Murtaugh (talk) 22:55, December 16, 2019 (UTC)
--Roguish Knight (talk) 23:23, December 16, 2019 (UTC)
The Chad Tartakovsky vs the Virgin Lucas. Commander Code-8 Hello There! 01:08, December 17, 2019 (UTC)
Toprawa and Ralltiir (talk) 01:59, December 17, 2019 (UTC)
Sightsaber (talk) 10:19, December 17, 2019 (UTC)
Imperators II(Talk) 20:53, December 16, 2019 (UTC)
Legends forever. --Nostalgia of Iran (talk) 21:08, December 16, 2019 (UTC)
Sightsaber (talk) 10:20, December 17, 2019 (UTC)
Groosenat0r (talk) 21:41, December 16, 2019 (UTC)
--Roguish Knight (talk) 23:23, December 16, 2019 (UTC)
Sightsaber (talk) 10:20, December 17, 2019 (UTC)
Imperators II(Talk) 20:53, December 16, 2019 (UTC)
--Nostalgia of Iran (talk) 21:08, December 16, 2019 (UTC)
Roger Murtaugh (talk) 02:47, December 17, 2019 (UTC)
--Nostalgia of Iran (talk) 21:16, December 16, 2019 (UTC)
Roger Murtaugh (talk) 22:55, December 16, 2019 (UTC)
Groosenat0r (talk) 21:14, December 16, 2019 (UTC)
Muh boy. Toprawa and Ralltiir (talk) 21:15, December 16, 2019 (UTC)
--Roguish Knight (talk) 23:23, December 16, 2019 (UTC)
Imperators II(Talk) 20:53, December 16, 2019 (UTC)
--DarthRuiz30 (talk) 21:19, December 16, 2019 (UTC)
Anıl Şerifoğlu (talk) 22:13, December 16, 2019 (UTC)
Roger Murtaugh (talk) 22:55, December 16, 2019 (UTC)
--Roguish Knight (talk) 23:23, December 16, 2019 (UTC)
KingWookiee (talk) 01:28, December 17, 2019 (UTC)
--Vitus InfinitusTalk 02:23, December 17, 2019 (UTC)
Beethoven4ever (talk) 04:23, December 17, 2019 (UTC)
Imperators II(Talk) 20:54, December 16, 2019 (UTC)
--DarthRuiz30 (talk) 21:19, December 16, 2019 (UTC)
--Nostalgia of Iran (talk) 21:28, December 16, 2019 (UTC)
--Lewisr (talk) 21:34, December 16, 2019 (UTC)

Ranveer2 talk 21:55, December 16, 2019 (UTC) (Vote struck per policy: Signature policy violation -- Toprawa and Ralltiir (talk) 23:09, December 16, 2019 (UTC))

Roger Murtaugh (talk) 22:55, December 16, 2019 (UTC)
--Supersoldierskywalker (talk) 23:12, December 16, 2019 (UTC)
Commander Code-8 Hello There! 01:08, December 17, 2019 (UTC)
--Elitesqadron (talk) 08:40, December 17, 2019 (UTC)
Sightsaber (talk) 10:21, December 17, 2019 (UTC)
Imperators II(Talk) 20:54, December 16, 2019 (UTC)
—spookywillowwtalk 23:08, December 16, 2019 (UTC)
--Nostalgia of Iran (talk) 01:18, December 17, 2019 (UTC)
Commander Code-8 Hello There! 01:08, December 17, 2019 (UTC)
--Nostalgia of Iran (talk) 01:15, December 17, 2019 (UTC)
--Elitesqadron (talk) 08:40, December 17, 2019 (UTC)
There can be no doubt - this is the year of the mouse, the year of Disney. ProfessorTofty (talk) 00:18, December 17, 2019 (UTC)
Legends. Imperators II(Talk) 20:55, December 16, 2019 (UTC)
Legends. Toprawa and Ralltiir (talk) 21:17, December 16, 2019 (UTC)
Shayanomer (talk) 21:18, December 16, 2019 (UTC)
WarlordGrandAdmiralThrawn (talk) 21:46, December 16, 2019 (UTC)
Canon.--Lewisr (talk) 21:34, December 16, 2019 (UTC)

Ranveer2 talk 21:55, December 16, 2019 (UTC) (Vote struck per policy: Signature policy violation -- Toprawa and Ralltiir (talk) 23:09, December 16, 2019 (UTC))

-- Commander Awesome (Talk - Contribs) 00:15, December 17, 2019 (UTC)
Expanded Universe/Legends. Groosenat0r (talk) 00:37, December 17, 2019 (UTC)
I feel that Thrawn is the character here who could best receive the Mister Star Wars title with grace and dignity. Wikikinetic (talk) 00:38, December 17, 2019 (UTC)
Canon.--Vitus InfinitusTalk 02:24, December 17, 2019 (UTC)
Legends for sure!~~~~
Sightsaber (talk) 10:21, December 17, 2019 (UTC)
Only good character from The Last Jedi. Change my mind. Commander Code-8 Hello There! 01:08, December 17, 2019 (UTC)
"What a bloody idiot."― Moden Canady, on Armitage Hux OOM 224 ༼༽{talk}༼༽ 04:55, December 17, 2019 (UTC)
An underrated character.#--Andykatib 22:46, December 16, 2019 (UTC)
A great Jedi and a great friend.--Ocarina451 (talk) 23:53, December 16, 2019 (UTC)
Groosenat0r (talk) 00:37, December 17, 2019 (UTC)
Imperators II(Talk) 20:55, December 16, 2019 (UTC)
PorkBarnacle (talk) 21:14, December 16, 2019 (UTC)
--DarthRuiz30 (talk) 21:19, December 16, 2019 (UTC)
--Lewisr (talk) 21:34, December 16, 2019 (UTC)

Ranveer2 talk 21:55, December 16, 2019 (UTC) (Vote struck per policy: Signature policy violation -- Toprawa and Ralltiir (talk) 23:09, December 16, 2019 (UTC))

--Nostalgia of Iran (talk) 22:00, December 16, 2019 (UTC)
Anıl Şerifoğlu (talk) 22:13, December 16, 2019 (UTC)
Roger Murtaugh (talk) 22:55, December 16, 2019 (UTC)
—spookywillowwtalk 23:08, December 16, 2019 (UTC)
--Roguish Knight (talk) 23:23, December 16, 2019 (UTC)
The Negotiator.-- Commander Awesome (Talk - Contribs) 00:15, December 17, 2019 (UTC)
General Kenobi--Vitus InfinitusTalk 02:25, December 17, 2019 (UTC)
Mrs. Antilles (обсуждение) 10:43, December 17, 2019 (UTC)
Imperators II(Talk) 20:56, December 16, 2019 (UTC)
Roger Murtaugh (talk) 22:55, December 16, 2019 (UTC)
Imperators II(Talk) 20:56, December 16, 2019 (UTC)
--Nostalgia of Iran (talk) 21:28, December 16, 2019 (UTC)
Roger Murtaugh (talk) 22:55, December 16, 2019 (UTC)
Commander Code-8 Hello There! 01:08, December 17, 2019 (UTC)
Beethoven4ever (talk) 04:17, December 17, 2019 (UTC)
--Nostalgia of Iran (talk) 22:00, December 16, 2019 (UTC)
EU. Groosenat0r (talk) 00:39, December 17, 2019 (UTC)
--Ocarina451 (talk) 23:53, December 16, 2019 (UTC)
Groosenat0r (talk) 00:39, December 17, 2019 (UTC)
Roger Murtaugh (talk) 00:16, December 17, 2019 (UTC)
Groosenat0r (talk) 00:39, December 17, 2019 (UTC)
Commander Code-8 Hello There! 01:08, December 17, 2019 (UTC)
Roger Murtaugh (talk) 22:55, December 16, 2019 (UTC)
Beethoven4ever (talk) 04:17, December 17, 2019 (UTC)
--Nostalgia of Iran (talk) 01:24, December 17, 2019 (UTC)
RIP, Paul Darrow. --Nostalgia of Iran (talk) 01:28, December 17, 2019 (UTC)
Somehow the first character with a name starting with T. Commander Code-8 Hello There! 01:08, December 17, 2019 (UTC)
Imperators II(Talk) 20:57, December 16, 2019 (UTC)
WarlordGrandAdmiralThrawn (talk) 21:48, December 16, 2019 (UTC)
Roger Murtaugh (talk) 22:55, December 16, 2019 (UTC)
Favorite character--Roguish Knight (talk) 23:23, December 16, 2019 (UTC)
Commander Code-8 Hello There! 01:08, December 17, 2019 (UTC)
--Nostalgia of Iran (talk) 01:10, December 17, 2019 (UTC)
Commander Code-8 Hello There! 01:08, December 17, 2019 (UTC)
--Nostalgia of Iran (talk) 01:10, December 17, 2019 (UTC)
--Elitesqadron (talk) 08:37, December 17, 2019 (UTC)